Human rights activist Surat Ikramov: Participants of the Andizhan rebellion sentenced to imprisonment are denied texts of verdicts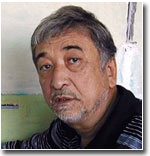 Photo: Surat Ikramov
Surat Ikramov, chairman of the initiative group of independent human rights activists of Uzbekistan, maintains that participants of the events in Andizhan sentenced to imprisonment are denied texts of verdicts. According to Ikramov, not even their lawyers who defended the participants in the series of closed trials arranged in far-away locations were given the documents. Because of it, the lawyers in question were forced to defend their clients on the basis of special rulings. This was something truly unique in the practice of law in Uzbekistan.
Ikramov points out that without the verdicts the convicts are unable to question them or make appeals. By the law, convicts have ten days upon receiving the text of the verdict to file their objections and question a part of the verdict or the verdict as a whole. Absence of the verdicts deprives them of this possibility.
"It stands to reason to assume that nobody at all received the texts," Ikramov said. "Had at least someone made an appeal, we'd have heard about it. The men stood trial in groups 15 to 20 men each. By the law, had even one of them made a formal appeal, the case against the whole group was to be considered again. Should any changes take place when the appeal is being considered, these changes are to concern everyone because of the similarity of articles of the Criminal Code."
Ikramov believes that the failure to serve verdicts has nothing to do with bureaucracy whose wheels are known to be turning slowly. It indicates a deliberate intention on the authorities' part to hide results of the "hidden" trials. Once the texts of the verdicts are given the convicts, they will inevitably make their way to the human rights community, foreign media outlets, and Internet. In other words, they will become public knowledge. Their analysis may expose some facts the government would rather have remaining unknown to general public. It may - and probably will - expose the cases against the defendants as rather clumsily fabricated.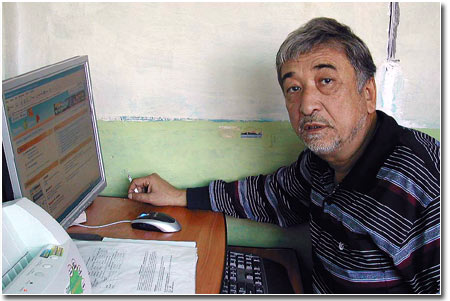 Almost 180 people were convicted for participation in the events in Andizhan in a series of trials organized between September and December. One trial only (the very first one) took place on the premises of the Supreme Court in Tashkent and lasted two months. All other trials were closed and rather express (lasting two weeks at most). The defendants were unable to choose their own defense (the state provided them). Journalists were only permitted to attend the first trial and some court sittings in the course of the ensuing ones. Human rights activists and defendants' families were kept away. All defendants were convicted and sentenced to years behind the bars.