The secret of Namangan-2008: Two years since mass HIV inspection at children's hospitals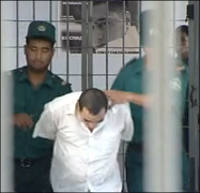 "My son had a temperature. After short examination the doctors recommended the treatment. It did not help out…".
Izzat's mother says that her little kid was delivered to the Namangan hospital. However, putting in an IV did not make a difference.
"He went off into faint. After ten days of coma I was barely able to recognize my son… I did not know what to do…"
Few months later the parents of Izzat were informed that many children in the hospital had HIV. Little Izzat was also infected while in the hospital. Izzat passed away.
The documentary, produced by Uzbek prosecutors for government television, starts with Izzat's story and shows the following:
In 2007-2008 in the hospitals of Namangan city and Namangan Oblast only 147 children (20 of them in the district hospitals) were treated with HIV/AIDS contaminated medial equipment. The reasons of the mass infection were the multiple use of catheter, single-use syringe as well as falsified notes.
By January, 2009, the final phase of the investigation, 14 infected children died.
The criminal cases have been filed against 13 health workers from two hospitals of Namangan. 12 of them were sentenced to 5-8 years of jail. The documentary indicates their names and positions.
All court sessions in the Namangan Oblast were held in secret while the local media paid no attention to this fact. The public authorities and law enforcement bodies were first to report these incidents.
The full Russian transcript is available here.