The six issue of the only newspaper of labor immigrants in Moscow is available now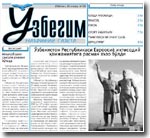 Uzbegim, a Moscow newpaper in the Uzbek language, was founded in late summer 2005 . This is a unique publication with information necessary for labour migrants from Uzbekistan in Moscow and the Moscow region. Construction sites and market places, restaurants with national cuisine and housing and communal offices in "sleeper" areas - these are but several spheres employing labor immigrants from Uzbekistan.
Khabib Pulatovich Abdullayev founded the newspaper in August 2005. By the fourth issue already it increased its volume to eight type pages, its print run, and area of circulation. These days, the newspaper circulates in Moscow, St.Petersburg, Arkhangelsk, and Kazan.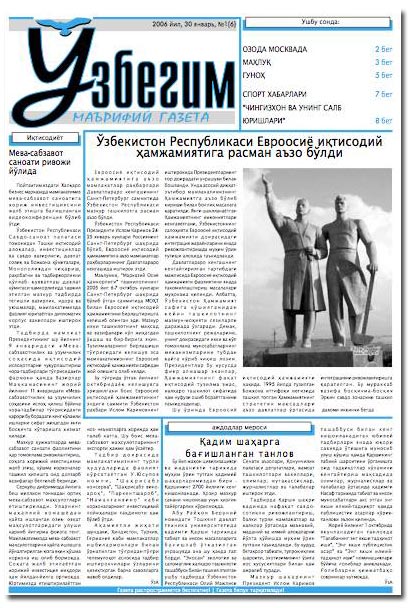 First page of the latest issue