Ilkhom-XX, festival of modern music, cancelled in Tashkent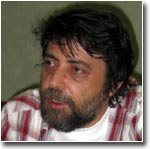 Composer Dmitry Yanov-Yanovsky, art director of the annual Ilkhom-XX modern music festival, cancelled the 11th Festival scheduled to take place on the premises of the Uzbek State Conservatory. The announcement was made on April 26. This is probably the end of the festival because Yanov-Yanovsky resigned as its art director and organizer. He resigned from the State Conservatory as well, last Tuesday.
The previous ten festivals included 120 concertos where 660 pieces were performed (67 of them announced as "World Premiere" and the rest as "First Performance in Uzbekistan"). Sixty ensembles and soloists visited the republic to participate in the festivals. CDs were recorded and released in the wake of five festivals.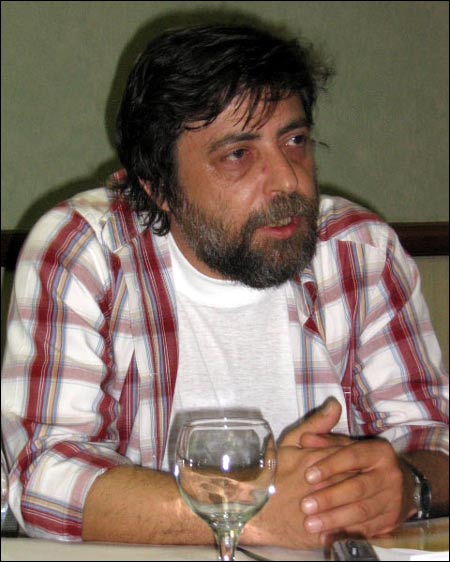 Композитор Дмитрий Янов-Яновский. Фото ИА Фергана.Ру
Yanov-Yanovsky pins the blame on Tashkent State Conservatory Rector Dilora Muradova. He claims to have reached an interim agreement with Muradova that the concert hall will be available on previous terms (i.e. practically free) and even begun composing the festival program.
It turned out in March all of a sudden that the Tashkent State Conservatory was expecting a fee to the tune of 7.5 million sums. "The festival does not have any free means at all. Moreover, it has lasted so long precisely because there are some people prepared to do something for free or for a purely nominal pay," Yanov-Yanovsky said. "Igor Josis, for example, has been releasing CDs and providing technical services practically free of charge all these years. In fact, a great deal of renowned musicians came to Uzbekistan for but one third of their usual fees."
Informed of the necessity to raise 7.5 million sums, festival organizers were compelled to strike three names off the list. "First, we planned a month-long seminar with Steve Mannfred of Great Britain and his ensemble," Yanov-Yanovsky continued. "The idea was to have Uzbek composers write pieces for the ensemble so that they would be performed afterwards. Second, premiere of Michael Neuman's new opera was planned. And third, we expected a great ensemble from Kazakhstan."
When the necessary sum was finally raised, festival organizers were told that 14 million sums were actually needed to lease the concert hall. "It's like you enter a restaurant, make the order in accordance with your taste and capacities of your wallet, and discover that the bill soared 100-fold while you were eating," Yanov-Yanovsky was clearly agitated. "I told the rector that it was a bad arithmetic and that 18 million only seemed better than 7.5 million. This sum is better only when it is really available and it is actually not, and so they should accept 7.5 million or the deal is off."
According to Yanov-Yanovsky, new complications cropped up soon. Some foreign musicians were denied Uzbek visas. That was when the festival as such was cancelled but two program concerts did take place on the premises of the Youth Theater the other day.
As far as Yanov-Yanovsky is concerned, if a festival with a decade-old history is so vulnerable and easy to disrupt, then nobody is likely to try and organize something like that ever again. The composer cannot explain what compelled the Culture Ministry to permit it to happen. "No, that's beyond my comprehension," he shrugged. "I know that Uzbekistan is not exactly endeared to Europe these days, but what does music have to do with it? Music is beyond politics."
Ferghana.Ru approached Muradova herself for comment. She claims that Yanov-Yanovsky is lying through his teeth and that there have never been any accords, preliminary or otherwise, with her. "He decided for some reason that the festival would take place on our premises. He could have asked us first, couldn't he?" Muradova said. "He might have been going about it for a year for all I know but I was notified of it on March 9 only. In the meantime, I had regularly phoned foreign embassies but never had a confirmation."
"No, I cannot say that the Culture Ministry or we are prejudiced in any manner," Muradova said. "We are interacting and cooperating with many foreign countries. Yanov-Yanovsky has only himself to blame."
Muradova's reasoning is as convincing as Yanov-Yanovsky's, and we will probably never discover the truth of the matter now. One thing is clear: modern music festival in Uzbekistan seems to be history. No matter whose fault it really is, this fact affects literally thousands as always - professional Uzbek musicians and fans who have regarded the festival in question as a chance to become acquainted with modern music of nearby and distant foreign countries.