Uzbek MTV broadcasts a number performed by the president's daughter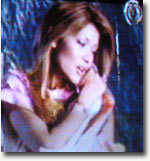 GooGoosh - Gulnara Karimova
Broadcasting on 40Dm frequency since 2005, Uzbek entertainment channel TV-Markaz (colloquially known as MTV) launched a promotion campaign of a number by Gulnara Karimova - the president's daughter. The flick in question concerns the famous Unutma Meni (Forget Me Never). As of late last week, the number is broadcast at the rate of several dozen runs per evening.
Web site Shov-shuv.uz reports that Karimova's repertoire already includes five numbers already. Only one flick has been made so far. Residents of Uzbekistan have known it since January when Karimova herself made the announcement in an interview with the Tashkent-based Bella Terra.
An excerpt from Karimova's interview with Bella Terra (December 2005 - January 2006)
Question: There are the rumors you made a flick to a number you sing...
Gulnara Karimova: I sang a song once and my friends said "Let's make a flick" but they promised it would be a cartoon or something. I agreed... It was at the close of another long workday, at 1100 hours or so, when I did not think I had any voice anymore, that I was told that a team of the best animators had been pulled together and that they were only waiting for me. It turned out that several shots had to be filmed and that the whole number had to be remade. That's all, they said. We made it inside twenty-four hours...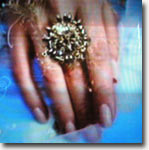 GooGoosha's ring.
It may only be added that Karimova has assumed an alias - GooGoosha. There are the rumors that this is how the future head of the independent Uzbek state called his daughter when she was just a kid. A lot of local fans, however, remember the legendary name of Googoosh, an Iranian singer of Azerbaijani origin. There is no saying if it is just a coincidence - or a hint.
The flick includes elements of a cartoon by a "team of the best animators", to quote Karimova herself. There is no plot as such - just a medley of images of a deluxe palace, a blue limo, and a huge ring on the heroin's hand. The final shot, however, may be a reference to the hobby of the Uzbek princess - jewelry design.
Unutma Meni is a number the Uzbek audience knows and loves. It was performed by many including the famous Kumush Razzakova. Karimova's flick is promised to be available in the Internet soon.