Situation in Afghanistan reached a boiling point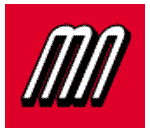 NATO Commander (Afghanistan) Lieutenant General David Richards said on October 8 that the situation in this country reached the boiling point. The British general believes that the majority of the population will end up on the Taliban's side unless some positive changes take place within six months, no more.
Richards' fears are not groundless at all. Judging by what various sources report, losses of the counter-terrorism coalition are mounting. Residents of Badakhshan this correspondent talked to claim that fighting takes place in the environs of Jelalabad, Hardez, and Kandahar (eastern and southern provinces) almost every day but NATO command is keeping it under the lid.
A representative of NATO command in Afghanistan said in the meantime that 78 shakhid attacks in the country killed 200 people this year. Only 17 such terrorist acts were registered in Afghanistan in 2005.
In early June, Richards announced that NATO servicemen were about to become "friends of the Afghani people". He said that the new tactic that was to be tried soon would involve the war on the Talibs and aid to noncombatants. It does not look like NATO servicemen have succeeded.
In the meantime, there is no love lost between President of Afghanistan Hamid Karzai and his Pakistani counterpart Pervez Musharraf. The two presidents exchanged sharply-worded statements (accusations, in fact) in late September when Karzai urged the Pakistani leadership to close extremist medrese, religious schools which he branded as "breeding-grounds for hatred". Karzai said that victory in the war on terrorism was impossible without extermination of these schools and training camps. Official Islamabad's response was instantaneous. Musharraf said that Karzai was deliberately misinforming the international community with regard to the true nature of the Taliban. According to Musharraf, Karzai knows perfectly well that the problem is rooted in Afghanistan itself where the Taliban is recovering and becoming a mass movement again. As far as Musharraf is concerned, Karzai is but trying to shift the blame on Pakistan.
Moscow News, No 39, October 13, 2006, p. 1
© Translated by Ferghana.Ru