The Caspian states are worried by the state of regional security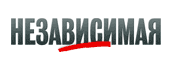 The situation in the Caspian region is determined by political factors and national interests of the states of the region, not to mention the geopolitical arrangement in general. American analysts maintain that the Caspian region will become one of the least stable areas in the world by 2015. Activization of processes involving the Caspian Sea should be expected. These and other problems were discussed at Kazakhstan-Russia: Caspian Cooperation, a roundtable conference that took place in Aktau (Kazakhstan) on October 14 and 15.
Those present agreed that strategic stability of the region in the years to come was going to depend on geopolitical changes. All attempts to solve the existing problems failed, and the Caspian states militarize the region. Kazakhstan is playing the part of a buffer zone. Speaking of the factors that might complicate the situation in the region, participants of the conference mentioned deterioration of the Iranian-American relations over Tehran's nuclear programs, unstable situation in Azerbaijan generated by the discord in the ruling elite, and unpredictability of Turkmenistan. Those present also commented on the unsolved territorial problems including ownership of the Serdar field disputed by Turkmenistan and Azerbaijan and the Iranian-Azerbaijani friction over the Alov, Araz, and Sharg fields.
Jibek Syzdykova, Director of the Center of Central Asian and Caucasus Studies of the Institute of African and Asian Countries of the Moscow State University, has her own hypothesis concerning what attracts the international community to the Caspian region. There is more to it than gas and oil fields alone. There is the Baku-Tbilisi-Jeihan pipeline to be taken into account as well. As far as Syzdykova is concerned, it is this pipeline precisely that became a stumbling block in the relations between Russia and Kazakhstan. Russia was not invited into the project. Kazakhstan in the meantime is quite important a country because the pipeline in question needs Kazakh oil to be running at full capacity. Russia's participation in the project depends on the position of Astana. No wonder Senat Kushkumvbayev, Deputy Chairman of the Kazakh Presidential Institute of Strategic Studies, said at the conference that "Kazakhstan must avoid a situation where decision-making will be forced on it."
"Russia aspires for leadership in the post-Soviet zone. Well, leadership always costs... Arm-twisting will keep causing pain even in five or seven years," Kushkumbayev said.
"Kazakhstan and Russia are different," Marat Syzdykov, advisor of the Kazakh Embassy in Russia, said. "They have different objectives and different ways into the international community. Our countries do not do not march in step, and the difference in pace allows for difference in perception of strategic problems. Russia is trying to involve other CIS countries in its own actions and that does not always promote their interests."
Nezavisimaya Gazeta, October 17, 2006, p. 11
© Translated by Ferghana.Ru