A pro-regime system of political parties is being established in Kazakhstan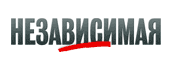 The Kazakh regime is solidifying its positions in the political life of the country. Political parties line up to join Otan (the Fatherland), the party led by President Nursultan Nazarbayev. Asar (All Together), the party of Nazarbayev's daughter Dariga, joined Otan not long ago. The Civilian Party of Kazakhstan is determined to follow suit now. Off the record, the Civilian Party is known as a party of foreign investors because it comprises representatives of Kazakh industry. Civilian Party leader Azat Peruashev openly admits that his party does not stand a chance of making it to the corridors of power because of "Otan's monopoly". "We see that absolutely everything is arranged in favor of the party that will always come in first," Peruashev said. "The situation being what it is, the Civilian Party cannot put up a fight."
The politician drew this conclusion in the wake of the election of akims (governors) of district and regional centers that took place on October 20. Fifty-nine officials were elected. Fifty-five of them are Otan activists.
The ruling party will absorb the Civilian Party before the end of the year. Even that, however, is not going to complete the process. The Agrarian Party contemplates unification with Otan too. Like the Civilian Party, the Agrarians command respect in Kazakhstan. The Civilian Party boasts of the membership in the vicinity of 200,000 men. The Agrarian Party is at least as large (Otan has 500,000 members). Absorbing Dariga Nazarbayeva's Asar, the ruling party boosted its numerical strength by almost 200,000.
Otan is a bona fide ruling party. It has absolute majority in both houses of the parliament (only one lawmaker represents the opposition in the parliament totalling 116 deputies). Ministers of the Cabinet and regional leaders are Otan members too. Twelve political parties are registered in Kazakhstan and only three of them are parties of the opposition. It does not seem as if the ruling party were content with absorption of only three political structures.
Political life in Kazakhstan is dominated by Otan, the opposition is all but non-existent. It does not have any representatives in the executive or legislative branches of the government. Even media outlets are off bounds for the Kazakh opposition. Not a single oppositionist TV-station exists in Kazakhstan. State-owned and - controlled TV-stations would not have anything to do with the opposition. Newspapers of the opposition in the meantime cannot boast of impressive print runs. Consolidation of pro-Nazarbayev political forces will automatically shove the opposition even farther into the background.
Nezavisimaya Gazeta, November 1, 2006, p. 6
© Translated by Ferghana.ru