Afghanistan: Presumably, Uzbek islamists' leader Tahir Yuldashev has been arrested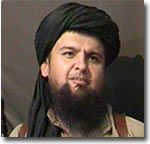 Gazeta.ru citing RIA Novosti informed of Tahir Yuldashev's, one of the most authoritative leaders of Islamic Movement of Uzbekistan (IMU), arrest on Thursday night in Afghanistan. In turn, RIA Novosti refers to Pakistani private TV channels and anonymous sources with secret services of the country.
According to this information Tahir Yuldashev was detained in Afghanistan next to the Pakistani border in the so-called Tribal zone. Pakistani mass media citing reliable sources with the army, claim the authoritative islamist leader being truly taken into custody. However these sources say there is no full confidence in the fact precisely Yuldashev was arrested. At the present moment it is clear one of IMU leaders is detained.
No official confirmation of the latter has been received yet. Still remains unknown whether Tahir Yuldashev's presumable arrest is connected with the yesterday's clash in South Vaziristan. Reminding Pakistani mass media and international information agencies informed yesterday of a clash taking place in the Tribal zone between local tribal brigades' militants and Uzbek islamists. A fight between a number of Uzbeks belonging to international terrorist groups and local Pushtuni militants took place in the town of Azam Varsak, close to Afghanistan border, South Vaziristan region. A minimum of 15 people died as a result fo the clash.