Bairam Shihmuradov: As long as Berdymuhammedov does not stop at it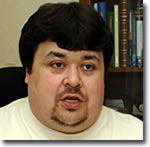 Bairam Shihmuradov
The process is under way. The news that eleven men were released in Turkmenistan (very many of them imprisoned in connection with the so called 25 Sanjar or November 25 episode) indicates that the new administration has finally launched the process of revision of the stiff sentences to whoever had the temerity to question President Saparmurat Niyazov's policy and particularly the people charged, tried, and jailed for the attempt on his life.
To quote the Turkmen Prosecutor General's Office, "attempt on the life of President Saparmurat Niyazov and ensuing state takeover" took place on November 25, 2002. More than 60 were branded as terrorists and traitors and jailed, usually to between 12 and 25 years imprisonment.
Bairam Shihmuradov, one of the leaders of the oppositionist Republican Party whose father Boris Shihmuradov, former deputy-premier of Turkmenistan, was jailed as the assassination attempt organizer, proclaims the amnesty a bold and heartening step on the part of President Gurbankuly Berdymuhammedov.
Bairam Shihmuradov: I'm happy for these people. It was bound to happen sooner or later. I'm convinced that Berdymuhammedov is not going to stop with them... Needless to say, we all hope that the process becomes faster because people behind the bars find life extremely hard.
Ferghana.Ru: Why do you think ex-mufti Nasrullah ibn Ibadullah was among the first to be amnestied?
Bairam Shihmuradov: He is a man well-known all over Turkmenistan, author of numerous speeches and calls to the government. Niyazov disliked the mufti because of the respect he commanded and the liberal views he promoted. He regularly grated on the Turkmenbashi's nerves. And of course, the former mufti's ethnic origin bred the dislike too. [Ibn Ibadullah is an ethnic Uzbek - Ferghana.Ru news agency.] All of that made the ex-mufti a public enemy.
Attempts were made to persuade Niyazov that treating clergy in this manner was wrong. Lots of human rights organizations and foreign governments including those of the United States and Great Britain kept urging the Turkmen regime to reconsider the fate of various prisoners including ibn Ibadullah's. The Turkmenbashi would not even hear of it. The ex-mufti's release shows that the new administration heeds the opinion of the international community, that it is aware of the necessity to restore order in the relations between Turkmenistan and the world.
Berdymuhammedov recently met with UN representatives and assured them that Turkmenistan intended to honor its commitments and be cooperative. For the record, not one demand or recommendation to the government of Turkmenistan listed in two resolutions of the UN General Assembly (dated 2004 and 2005, if I'm not mistaken) has been met. UN Secretary General Kofi Annan in one of his reports in 2005 cited all facts of Turkmenistan's refusal to cooperate with the UN, i.e. its arrogant denial to UN bodies of the reports on various problems as required by the UN Charter. In other words, Turkmenistan practiced subscription to all sorts of international treaties and accords without the slightest intention to abide by them. Something had to be done about this practice sooner or later because this disposition created a barrier between Turkmenistan and the rest of the world. It is of paramount importance therefore that the ex-mufti was amnestied. International organizations and foreign governments will certainly appreciate this gesture, and Berdymuhammedov may count on his share of praise - justified, that is - for humanism and resolve.
Ferghana.Ru: What about all those others amnestied?
Bairam Shihmuradov: I've never met these men, just read about them. Yusup Haiytov, for example, was mentioned in the reports of former Prosecutor General Kurmanbabi Atajanova as one of the organizers of the terrorist act on November 25, 2002. Judging by this report, Haiytov with my father and other "terrorists" plotted a takeover. As a matter of fact, the report was quite thorough on the role Haiytov was to play. Had Niyazov been assassinated and "the criminals" elevated to the corridors of power, Shihmuradov was supposed to become leader of the principal political party. He was also expected to create the illusion of a multi-party system by installation of artificial parties for the benefit of his Western patrons. Haiytov in this case would have become the leader of the Communist Party of Turkmenistan and emulated the opposition.
I looked up the prosecutor general's report and the book allegedly by my father on this assassination attempt. Haiytov is frequently mentioned in it. I knew therefore that there was nothing to envy him for. Moreover, he is not exactly young. Haiytov was born in 1933. Well, he is free now and I'm happy for him.
This amnesty is very important. As long as Berdymuhammedov does not stop at it, that is. So many people suffer in jails, counting on the president as their savior. I hope he will intercede on their behalf. The president must understand how much depends on him now and understand that these people pose no danger at all. I earnestly hope that he will understand it all and I know that eleven families in Turkmenistan find life just a little bit easier now.
Ferghana.Ru: Do you know anything about your father?
Bairam Shihmuradov: No, nothing at all. Just that different people citing different sources and giving different dates said he had died. I consider it but rumors, absolutely unconfirmed. I wouldn't believe it because nobody can give me any corroborating information. It's really frustrating, you know, but that's my personal business. I believe that my father is alive because I think that the authorities will get down to the so called "ringleaders" sooner or later.
Half my family is in jail. We do not expect their release all at once, but we do count on their normal civilized treatment. I mean, I would like to have a copy of the materials and a copy of the verdict. At the very least, I will know what he was imprisoned for then. What I want even more, however, is any information on his whereabouts and state of health.
Berdymuhammedov said these eleven people owe their freedom to the State Commission for investigation into actions of law enforcement agencies of Turkmenistan. I hope this panel does exist indeed, that it is not fictitious, and that charges against my father will also be reconsidered sooner or later and that the trial will be free and fair. A trial where civil rights of my family will be observed. My family are citizens of the Russian Federation. My mother had been knocking at every door in Turkmenistan and Russia for a copy of the verdict. Nobody would give it to her - neither Turkmenistan nor Russia, or governments, presidents, or prosecutor general's offices. Whoever we appeal to pretends that nothing at all has happened and wouldn't even answer. Since no copy is made available, the conclusion is that the investigation and trial were unfair. I earnestly hope that the law will reign supreme through our efforts one fine day.