Natalia Bushuyeva: I did my best to work as if there were no censorship in Uzbekistan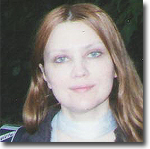 Natalia Bushuyeva was one of the few journalists with the courage to remain in Uzbekistan and make truthful reports on life in this country. The frustrated authorities eventually grew sufficiently enraged with the journalist to press criminal charges against her. Bushuyeva was compelled to flee Uzbekistan and its biased judicial system. Here is an interview with Natalia Bushuyeva on the campaign mounted against her by Uzbek security structures.
* * *
Ferghana.Ru: Natalia, when did you begin working for Die Deutsche Welle?
Natalia Bushuyeva: I've been a stringer working for it since late 2002.
Ferghana.Ru: And what about official accreditation from the Uzbek Foreign Ministry? Did you have it?
Natalia Bushuyeva: I did, but my letter of accreditation expired in early September 2005. I submitted documents and applied for its extension but to no avail. The Uzbek Foreign Ministry wouldn't even answer.
Ferghana.Ru: How were you paid?
Natalia Bushuyeva: I had the salary transacted directly to my bank account with Asaka.
I found out last November that the National Security Service had been to the bank and demanded all printouts concerning my bank account for the last five years. It was clear to me that something was going to happen. Tax services demanded similar data concerning my bank account in late December. The summons came in February when I was ordered to the tax service office. I asked my lawyer to accompany me there on February 17.
The official there put my bank account printouts in front of him and began asking questions about what kind of money it was and if I could get documents from my employers to show that I had been working for them. He also said I had to pay Uzbek taxes for all these five years. I replied that I had been faithfully paying German taxes and my lawyer reminded the official of the double taxation avoidance accord between Uzbekistan and Germany. The man said he did not know of any accords and advised me to bring a financial statement from Die Deutsche Welle concerning how much I had been paid and how much had been collected in taxes.
I did bring it with me on my next visit to the tax service office. The same official was waiting. He had looked up the German-Uzbek accord apparently and therefore began speaking of the difference I still owed Uzbekistan. What could it mean? In Germany, the taxes I paid amounted to 26-28%. In Uzbekistan, taxes kept going down these five years from 30% to 25% this year (I think). Could it be that the Uzbek state owed me the difference? The official said, however, that there was some standard act or something in accordance with which the taxes a citizen of Uzbekistan is paying a foreign country cannot exceed the sum he would have paid in Uzbekistan. He said that was why the debt was mine.
There was one other visit to the tax service office after that. Again, I went there with my lawyer and with all sorts of documents and financial statements they had demanded. I was told I would be summoned again, but tax services were through with me. It was to the prosecutor's office that I received summons to two or three weeks later.
Ferghana.Ru: What were the charges?
Natalia Bushuyeva: I was expected there on March 17. I received the summons and signed for it the night before but never bothered with small print. It was when the courier was already gone that I noticed they were summoning me as a witness. Suhrob Ismailov from the Veritas organization, my lawyer, told me afterwards it was their usual practice when the accused is summoned as a witness so that he or she will be interrogated in the lawyer's absence.
Some investigator called me in the morning and said they were waiting. I replied that I was not going without my lawyer and heard that I did not need a lawyer at this stage and that I must be there.
This so called "chat" lasted nearly three hours. The investigator was interested in my job as a journalist. He asked but a few questions concerning taxes - and that in passing.
Official charges were pressed against me on March 24, exactly a week after the first interrogation. The matter concerned non-payment of taxes and work without license. I was surprised by this latter because it was the first time to the best of my knowledge when charges under this article of the Criminal Code were pressed against a journalist. Once the investigator was done with the preliminaries, the interrogation began. It was an interrogation this time even though I had been told to come alone again, as a witness.
The investigator was particularly interested in my colleagues working for Die Deutsche Welle. My answers were frustrating: I do not know anything because I'm a free-lancer. The investigator would have none of that and kept asking his questions and making thinly veiled threats. I kept disappointing him. My friends tell me now that when I made my escape, my colleagues were told in the prosecutor's office that I had broken down and sung.
By the way, the investigator told me the same thing about my colleagues. This is one of the questions he asked, "Journalist (the name) testified that such and such were working for Die Deutsche Welle. What can you say to that?" I said I didn't know. "Are you refuting him then? Was he giving false testimony?" Nice phrasing, wasn't it? Luckily it occurred to me to say that the journalist in question probably knew more than I did.
There were other questions as well - about traineeship in Germany (what, with whom, and so on), about how I submitted the materials and found subjects for them, etc.
The investigator showed me a copy of the letter from the Foreign Ministry stating that analysis of the reports made by such and such working for Die Deutsche Welle showed them to be aspersive and distorting.
Closer to the end of this five-hour session the investigator said I had to put my signature on the recognizance not to leave. I refused to sign anything without my lawyer. The lawyer was brought in. I signed the document.
All of that convinced me that I was in trouble, that they would stage a show trial, and that there was nothing I could do about it. Fighting a system like that is like banging one's head against the wall.
I knew I was trapped and that escape was the only option left me.
Ferghana.Ru: How did Die Deutsche Welle management respond to all of that?
Natalia Bushuyeva: Die Deutsche Welle protested and condemned as "unacceptable" attempts of the Uzbek prosecutor's office to put journalists under pressure and intimidate them.
Ferghana.Ru: Were the charges sound? What do you think the authorities were really after?
Natalia Bushuyeva: I think they wanted me shut up, probably in jail. They wanted it to be a lesson to others. Perhaps, they did not want information on what was happening in Uzbekistan to reach Europe. Of course, the whole campaign could also be ascribed to the forthcoming election - a purge among journalists or something. I wouldn't even put it past them to hope for my "redemption" in return for freedom.
It was unacceptable of course, and I opted for an escape.
Tax-dodging was but an excuse and nobody will persuade me otherwise. Had it been otherwise, everything would have begun and ended in the tax service office. When the matter was turned over to the prosecutor's office, however, existence of political motives became undeniable. It was planned, you know. When investigation of the case of Umida Niyazova was under way, her colleagues summoned for questioning were asked the same questions.
I was an ordinary journalist, not an opposition activist or anything. I was doing my job, I was reporting regardless of prescriptions. For example, I was frequently told at the Foreign Ministry Press Service to stay away from the human rights community. But why would I stay away? What is wrong with making a report in connection with human rights activists when there is something worth reporting? Just so that the authorities will extend my accreditation? The hell I will!
As for my colleagues, it's strictly "No comment". Because anything I say may be used against them, even the ones who are unemployed now. After all, they are over there, in Uzbekistan.
Ferghana.Ru: Where do you live now?
Natalia Bushuyeva: I fled the country the day criminal proceedings were instituted. It was all I could do. Recalling Niyazova's episode, I knew the risk I was taking but it proved worth it! I did not even know at first where I wanted to end up. Getting out was all that counted. The thought that I had to go to the prosecutor's office again and justify the way I had been doing my job was intolerable. Moreover, I knew that I could be sentenced to imprisonment... I came to Bishkek in the long run. And by the way, my apartment in Uzbekistan was visited on several occasions. The criminal police told my mother I should come back and fear nothing because they would even help me. If not, then my name would end up on the international list of wanted criminals and they would eventually hunt me down and make the arrest. They threatened that at least a year would pass between the arrest and the beginning of the investigation, the year I would spend behind the bars.
I'm in Europe now. I'm free.