Death sentences repealed in Uzbekistan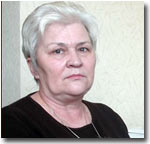 The Supreme Court of Uzbekistan has repealed all death sentences. The law entitled, "On abolition of capital punishment", that came into effect on January 1, 2008, demands that executing prisoners by firing squad be replaced by imposing life sentences or sentences of 20-25 years behind bars. As a result of the court's decision, prisoners now living on death row will be spared.
Tamara Chikunova,head of the Uzbek non-governmental organization, Mothers Against Death Sentence and Torture, says prisons ceased carrying out death penalties in April. Those prisoners whose death sentences were already repealed have been transferred from death row in Tashkent to general prisons and penal colonies in Andijan, Urgench, Nukus, Karshi, and Navoi.
Seventeen death sentences already revised, not one of the convicts drew a life sentence. All were sentenced to 20-25 years imprisonment instead. The Supreme Court detracts the time the criminals already spent behind the bars from the new sentence.
"I'd like to complement the Supreme Court on the professional approach," Chikunova said. "The widespread opinion initially was that all death sentences would be automatically replaced with the new sole penalty, i.e. life imprisonment the way it had been done in Kyrgyzstan. But no, judges take time for individual approach."
On the other hand, Chikunova complains that the law-enforcement practice regarding the law "On abolition of capital punishment" has never been published. It is therefore practically impossible to guess the Supreme Court's motives in this or that particular case. There is no saying at this point if amnesties are to be applied to first-time offenders sentenced to years behind the bars.
In any case, what convicts ended up with 20-25 years imprisonment have a chance to walk out of jails one fine day. Some of the seventeen convicts whose sentences have been revised spent years behind the bars. One stood trial in 2002, six others in 2003, and the rest two or three years ago.
In the meantime, the amended legislation offers a chance to serial killers and certified maniacs too. Consider Mikhail Sakhno, the man repeatedly convicted and imprisoned for murder of his wives. Serving his time in Andijan, he was released in 2005 when Akromija activists overrun the jail. Sakhno went home and murdered his son.
"Sakhno is nuttier than a fruitcake," Chikunova said. "He murdered everyone he happened to encounter." She is convinced that life imprisonment should be reserved for people like that.
"I'm not here to justify serial killers, maniacs, or pedophiles. Their must be isolated from society," Chikunova said. "Unfortunately, methods of the investigation and confessions obtained under duress, i.e. torture, make one wonder about legality of some verdicts."
Chikunova referred to the case of one Sodkik Kodirov, tried and imprisoned in 2003 for repeated attacks on women. Some of Kodirov's victims died. The investigation knew of at least fifteen episodes of these crimes, some of them resulting in victims' deaths. Kodirov was tortured by investigators and, it seems, forced to shoulder responsibility for some other crimes as well.
"The situation being what it is, saying who is a killer and who is innocent with any degree of accuracy is very difficult," Chikunova said. She added that when the jail in Andijan had been overrun and all convicts had been set free, three people on the death row (Nazirjan Azizov, Bahtijer Tuichiyev, and Hurshid Salaidinov) surrendered to the police of their own volition, hoping for a revision of their sentences.
Exact information on how many people were sentenced to death and transferred to the Tashkent Jail (where executions take place) is classified. President Islam Karimov's words in late 2004 that about 100 prisoners were executed in Uzbekistan every year is the only indication.