Human rights activist Solijon Abdurakhmanov arrested in Uzbekistan
Solijon Abdurakhmanov, 58, a prominent human rights activist and journalist, was arrested May 7 in Nukus, the capital of Karakalpakstan province of Uzbekistan. Investigators claim that drugs were found in Abdurakhmanov's car. He denies the allegations and maintains that the drugs were placed in his car by others wishing to see him arrested.
Abdurakhmanov is an experienced journalist who worked with Voice of America, RL/RFE, and IWPR before taking a job with Uznews.net. Abdurakhmanov is a member of the Human Rights Committee of Karakalpakstan and the International Society for Human Rights.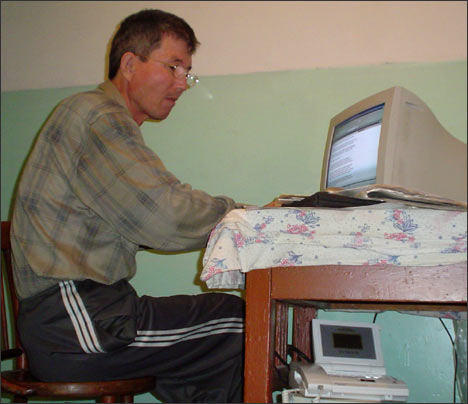 Solijon Abdurakhmanov in 2005

Ferghana.Ru approached Marat Zakhidov, Chairman of the Human Rights Committee and Vice President of the International Society for Human Rights, for comments.
Ferghana.Ru: Abdudakhmanov's name is known throughout Uzbekistan. A journalist and human rights activist, he is known as a writer of unbiased information. And yet, the police arrested, him all of a sudden, claiming to have caught Abdurakhmanov red-handed with drugs...
Marat Zakhidov: Charges under Article 276, Part A of the Penal Code were pressed against Solijon. The article in question deals with "unlawful manufacture, purchase, possession, and other actions with drugs or psychotropic substances in large quantities without the intent to sell." I'm stone cold confident, however, that he does not have anything to do with these drugs. Abdurakhmanov is a straight-laced man, quite discreet, well mannered, and even conservative. He has always commanded considerable respect in Karakalpakstan and here, in Tashkent. Abdurakhmanov does not even drink or smoke. He will never touch drugs. Also, suspiciously, law enforcement agencies are not through with him yet.
Aleksei Volosevich