Last Independent Political Analyst Leaves Uzbekistan
Tashpulat Yuldashev, an independent political analyst, has left Uzbekistan due to his being harassed by government police and being denied employment because of his political views.
Yuldashev regularly publishes articles on the Internet and gives interviews to the international media criticising Islam Karimov, President of Uzbekistan. He has become one of the country's most outspoken dissidents.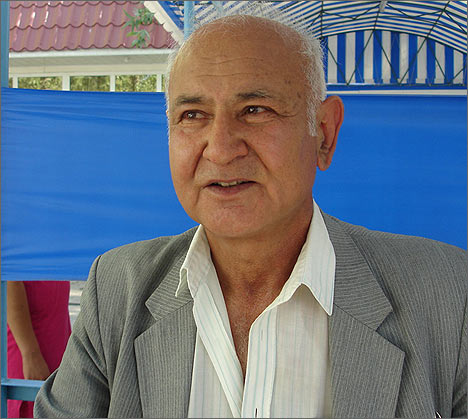 Tashpulat Yuldashev, an independent political analyst. Photo by Ferghana.Ru

Yuldashev, a political scientist, has remained underground since 1992 when he was dismissed from the Ministry of Foreign Affairs for being a dissident and following his drafting the first political program of the Erk opposition party. Not only was he denied further government employment, but also he could not find work in the private sector, Yuldashev told Ferghana.ru
"My family and I have been deprived of winning bread," he says.
A former diplomat and one of those advocating reform while working in the Soviet of Ministries of Uzbekistan, he remained silent for many years, yet remained on the government's "black list."
Only in 2003 did he choose to leave life underground and began publishing articles analyzing Uzbekistan and drafted the second political programme for the Erk party.
"Security services tightened their watch over me. Once I was arrested for five days for participating in a demonstration. The security services repeatedly broke into my house, taking away information from my computer, manuscripts and even money," Yuldashev claims.
Yuildashev often provides interviews to international media and regional radio stations. Recently, journalists from Radio Liberty were attacked in the local media, being called traitors.
"I could face the same accusations of collaborating with "hostile radio stations" and undermining the constitutional regime with critical on-line publications. This is why I had to leave Uzbekistan," Yuldashev explained.