Central Asia: Doing Business is Easiest in Kyrgyzstan – report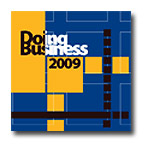 Kyrgyzstan is the most conducive country in Central Asia for doing business, the World Bank Doing Business 2009 report states.
The report released on September 10 together with International Finance Corporation covers 181 countries and ranks them on the ease of doing business. The ranking is based on ten different indicators, including procedures and documents needed to open up a company, the time and cost required to complete each procedure in order to formally operate in the country.
The ease or difficulty, with which entrepreneurs can employ workers, register property, get bank credit, pay taxes, conduct trans border business operations and close their business, - all researched and included in the final ranking index.
Kyrgyzstan is one of the poorest Central Asian nations with GDP per capita of 590 US dollars. Despite protracting economic difficulties, Kyrgyzstan has improved its international score in Doing Business significantly, moving from 99th position to 68th in one year.
Energy-rich Kazakhstan with 5,060 GDP per capita has taken 70th position and also improved its score by 10 points.
Although doing business in Uzbekistan has become slightly easier, according to the report, the 138th position in the list will hardly impress investors and entrepreneurs.
Turkmenistan is not included in the report due to lack of reliable data.
Singapore, New Zealand and USA are topping the list of the countries with the most business friendly environment.