Uzbekistan: Fashion 2008
The perception of fashion in Uzbekistan is quite different. It depends completely on a range of clothes available in its local bazaars. As the Uzbek cities, including the capital city of Tashkent, have almost no boutiques and shops selling modern clothes, the choice of those who want to buy high quality clothes is very limited.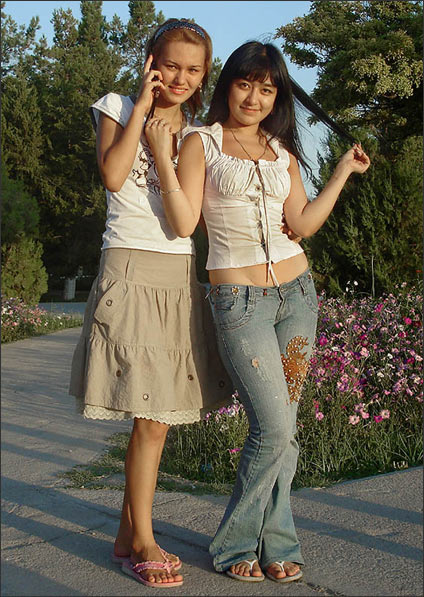 Flowers and girls, Navoi. Photo by Ferghana.ru

Even clothes manufactured in Turkey are so rare and expensive that local merchants pronounce sacramental words like "made in Turkey!" to attract buyers.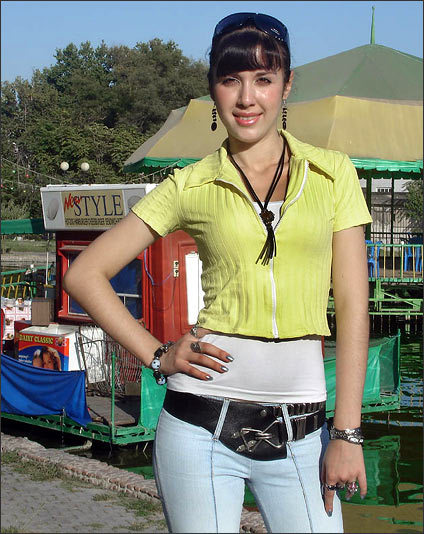 A modern girl, Tashkent. Photo by Ferghana.ru

Because of trade constrains, shops remain poorly updated and few. Tashkent has about 20 specialized clothes shops. They are apparently not enough for the 2,5 million population of the capital. Although most of the clothes belong to old collections, their prices stay unreasonably high, costing as mush as or even higher than new collections. Just like during the Soviet times, the people of Uzbekistan thus closely associate trips abroad with extensive shopping.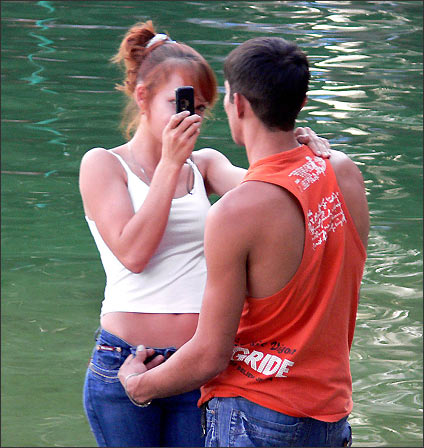 A couple, Tashkent. Photo by Ferghana.ru

When the flow of quality goods into the country's market was halted in 2002-2003, Uzbek traders had to shift to local low-quality goods and poorly fashioned clothes. This trend is often strikingly obvious for visitors from neighboring countries with rather well provided markets.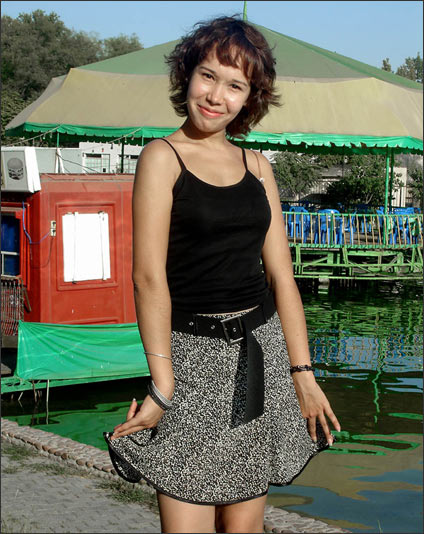 A modern girl of Tashkent. Photo by Ferghana.ru

Fashion favors freedom of choice. Without it, however, it is increasingly a relative concept.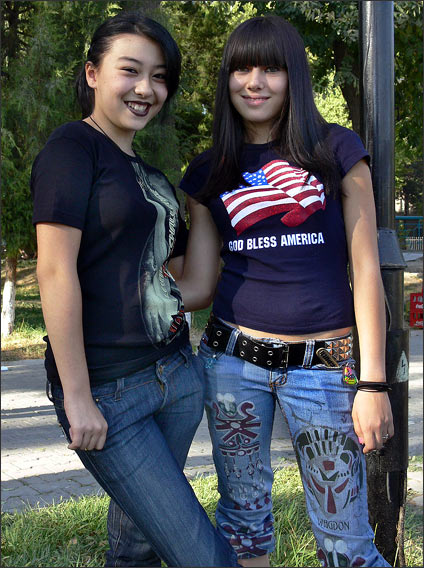 Jeans girls, Tashkent. Photo by Ferghana.ru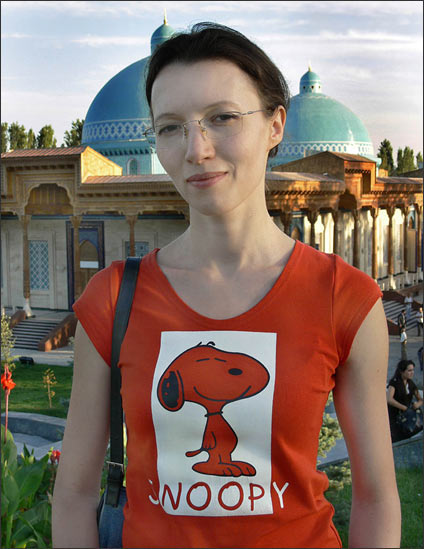 A modern girl of Tashkent. Photo by Ferghana.ru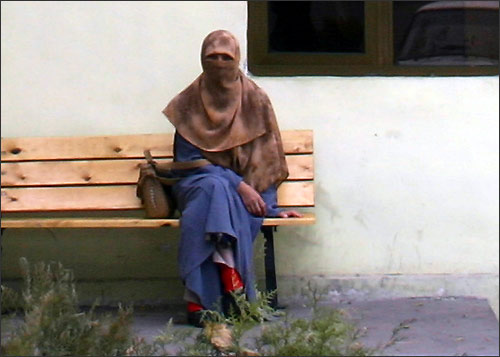 A girl wearing hidjab. Photo by Ferghana.ru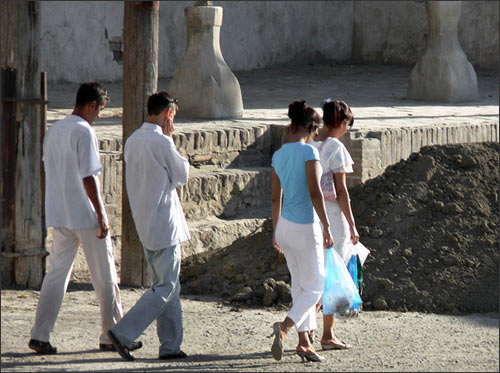 Tashkent youth. Photo by Ferghana.ru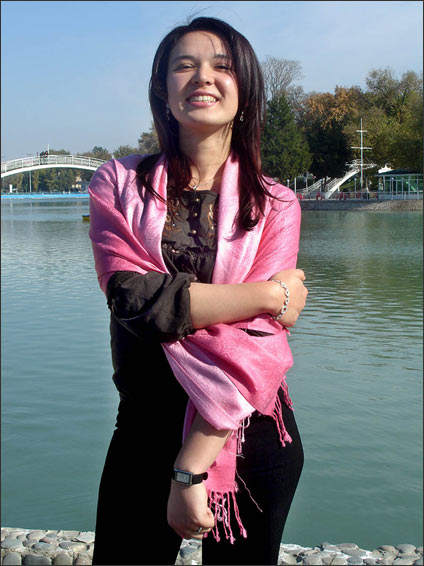 A modern girl of Tashkent. Photo by Ferghana.ru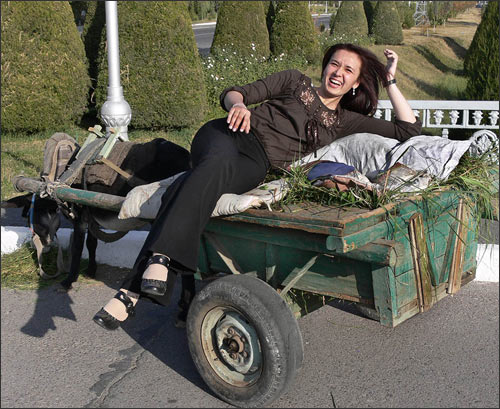 Photo by Ferghana.ru