Uzbekistan: The advocacy becomes the part of executive authorities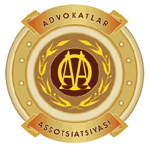 The pictures shows the emblem of Lawyers Association of Uzbekistan
On April 21, 2008 the Republic of Uzbekistan launched the registration process for lawyer. The procedure is expected to be finished by July 1. As a result, one side of professional lawyers will be issued new licenses and ID cards while others will be deprive a right for operation.
This is the first event in its kind in Uzbekistan and it produces sharp criticism among lawyers community. According to lawyers, the qualification examinations aim at getting rid of all unwanted professionals. Specifically, the merit rating is conducted in contradiction with the fact that licenses have no expiration date. For some reason though, the inspectors, prosecutors and judges, often times demonstrating not perfect knowledge of legislation, are not required to take the exam.
One category of unwanted lawyers in Uzbekistan is represented by competent lawyers: those, who demonstrate persistence at defending the client's interest. Another category is those that attempted to prevent the advocacy "reforms", organized various meeting and initiated the collection of signatures. Another big point is that the members of qualification committee (50% body represents the Ministry of Justice while other 50% represents lawyers) are not required to take such examination.
The total list included 1363 questions and 353 cases (model situations) on all areas of law: criminal law and criminal process, civil law and civil process, economic law and economic process, labor law, housing law and advocacy. There is a separate law behind each question and in order to answer the question the candidate needs to tell about the law. Hence, the candidate must learn hundreds of laws by heart and keep 16 codes in mind: criminal, criminal procedure, administrative, tax, customs, civil, family, labor, economic, housing, land, air, urban and other codes. However, it is a common knowledge that lawyers have certain concentration and focus on certain area, say, economic law. The questions on specific code are very comprehensive and include various aspects, including theory, practice, related questions from other fields and so on. This crazy amount of question contradicts common sense, according to which the purpose of the exam is not to identify the level of erudition and encyclopedic memory, but to test whether the candidate is able to protect person in certain area of law.
Moreover, the legislation put the number of additional reasons for cancelling the licenses. First of all, this is "non-performance of decisions, made by territorial department of Chamber of lawyers or Justice body".
By the way, according to the governmental decree, dated March 9, 2009, all attorneys at laws must re-register their entities until July 1. If it fails to do it on time, it can incur penalty of 200 minimum wages – 5608000 sum ($3115 of "black market" rate or $3880 of official exchange rate).
Therefore, active involvement and any independence of lawyers in Uzbekistan have been eliminated: from now on, the advocacy becomes the part of executive authorities while, under threat of cancelling the licenses, the lawyers are forced to perform all the decrees and orders.
Alexey Volosevich