The Moon-Faced, a film by Nazym Abbasov, is conquering the world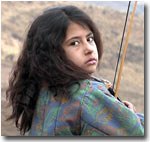 The XVIII Asian, African, and Latin American Film Festival took place between June 9 and 16 in Innsbruck, Austria. Prominent Uzbek film director Nazym Abbasov presented his "Oidinoi" or "The Moon-Faced" there. The film won two awards. Abbasov himself was rewarded "For Contribution to the Festival". Marjona Shavkatova, 8, who starred in "Oidinoi" received a Special Prize.
As Ferghana.Ru pointed out already, "Oidinoi" is a parable. It is a story of a six-year-old from a mountainous hamlet who desperately wants to go to school but keeps hearing from adults that she is too small. The ban becomes a tragedy for the girl by name of Oidinoi and she leaves the hamlet for the mountains.
Here is an interview with Abbasov about the festival, his film, and his plans for the future.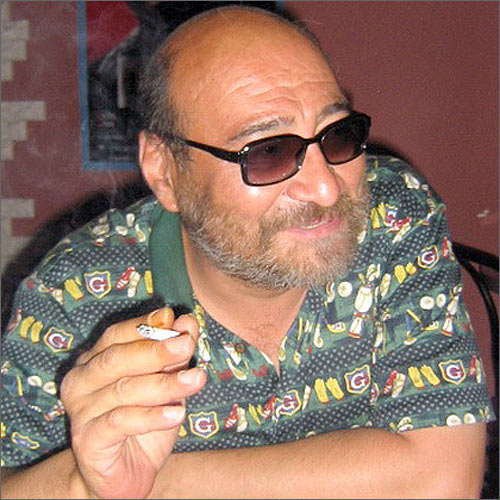 Nazym Abbasov

Ferghana.Ru: How did you manage to get an invitation to this prestigious film festival?
Nazym Abbasov: A representative of the Austrian film festival visited us last year, when we were running the First Uzbek Film Festival here. He watched all films at the festival and everything made over the last several years. He chose my "Oidinoi". I got a formal invitation from the steering committee then. It was the steering committee that financed my trip to Austria.
Ferghana.Ru: How many films participated in the festival in Innsbruck?
Nazym Abbasov: A great deal: there were 78 competition films from Asia, Africa, and Latin America. Since I had already participated in this festival in 2002 when they rewarded my film "Fellini", I got an award "For Contribution to the Festival" this time.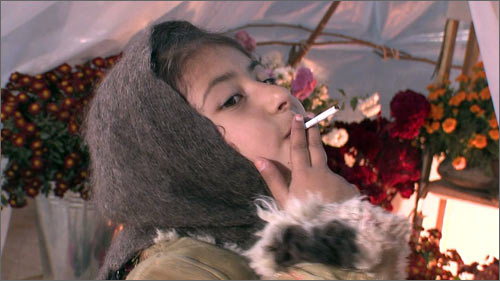 I'd like to emphasize that the jury unanimously chose Shavkatova as the best actress. This festival does not include nominations "Best Actress" or "Best Actor", and so they gave her a Special Prize. It was really something - when the audience and the jury wept watching this fragile girl on the screen. The Europeans are sentimental by nature... not like us here (with a laugh). Matter of fact, it was not Shavkatova's first award. She had been awarded as the best debutante at the First Uzbek Film Festival.
To a certain extent, we owe this triumph in Austria to the Uzbek state. "Oidinmoi" was a project of a private studio Gala-Film but the state (Uzbekkino National Agency) financed it.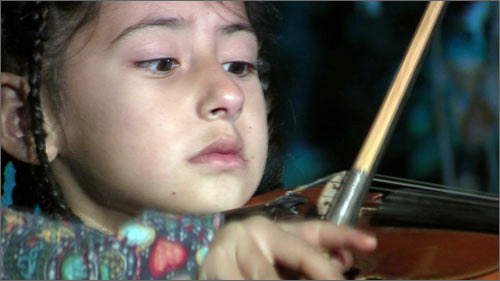 Ferghana.Ru: Where can we wee "Oidinoi"? Will it be released at home?
Nazym Abbasov: I do not think that it will be released. It was never released for mass audience on TV or at movie theaters yet. Unfortunately, our audience and Uzbekkino management are used to stereotypes and cliches. They want action, drive, and suspense. My films are different. "Oidinoi" is a parable, open to all sorts of interpretations. And that's what I'm told: there is no saying who and what will perceive in it.
As for me, I did my base to make a kind and honest film. I stay away from politics. Speculations are not for me. On the other hand, I make people think, and not everybody likes it.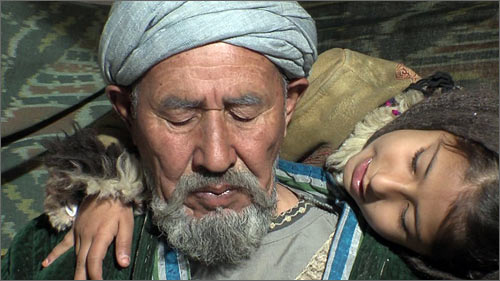 Ferghana.Ru: But now that the film has three awards (two of them foreign), one would think that it will be released...
Nazym Abbasov: That's how it should be, in theory. Our TV network will be interviewing me later today. The story will probably make TV screens afterwards... Perhaps, it will serve as a catalyst. I cannot say, of course. Besides, you are quite correct to call it an outstanding event. Film festival is like a championship. It is not every day that our republic becomes triumphant. Not one of our film directors has been awarded anything at international film festivals this year.
I did it. I got an award for the film our film industry officials had criticized. I remember how some of them called Shavkatova "horrible". Fortunately, we had managed to defend the film. Shavkatova made half the world adore and love her.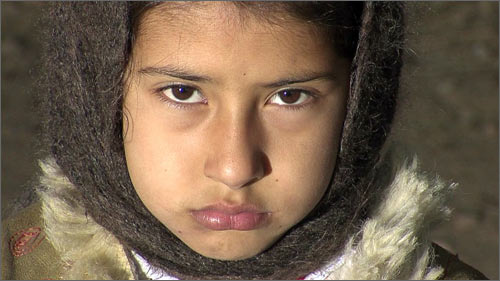 Ferghana.Ru: What about other projects then?
Nazym Abbasov: I'm working on a new film titled "Charkh" or "Potter's Wheel" under a contract with Uzbekkino. Shooting will be done in Khiva. It is a major project in scale. I'm taking 140 people with me to Khiva.
It's a story of the family of potters - story of love, betrayal, and friendship unfolding against the background of local rites, traditions, and craft. Sure, I could give you chapter and verse on it, but why? I'd better make it and you will see with your own eyes.
Ferghana.Ru: The way we saw "Oidinoi" or "Fellini" that were never released?
Nazym Abbasov: We'll see.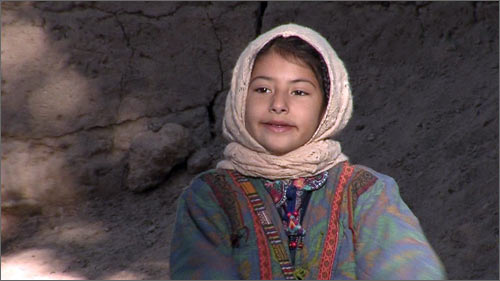 * * *
Abbasov was born in Tashkent in 1958. He finished the VGIK (Institute of Cinematograph) and became art director with Uzbekfilm studio ("Maisara's Antics", "Star of Love, Star of Grief"). Abbasov began making his own films in 1989 - both features ("Date in Samarra", "Love, Thief, and Thieves", "Fellini", "Oidinoi") and documentaries ("Amir Timur in History of Maverannakhr"). Abbasov Jr. is known as a "festival director" because for the last 7-8 years, ever since completion of the work on "Fellini", he has been touring film festivals all over the world and collecting prizes and awards for it. "Fellini" was never released in Uzbekistan.