Uzbekistan: The criminal case has been filed against the photographer and documentary film maker Umida Akhmedova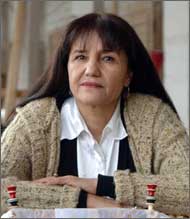 Ferghana.Ru found out that the criminal cases on article 139 ("slander") and 140 ("insult") were filed against prominent Tashkent-based photographer and documentary film maker Umida Akhmedova in Uzbekistan. The maximum punishment assumes 2-3 year community works or 6 month arrest.
According to Umida Akhmedova, the Mirabad district regional department of internal affairs (RDIA) captain Nodir Akhmadzhanov informed her that criminal cases on slander and insult of Uzbek people were filed against her; the case was initiated by Uzbek Agency for press and information against the authors, cooperating with Swiss Embassy Gender Program in the production of books and movies. Akhmedova is incriminated in the production of "Women and men: from dawn till dusk" photo album, produced in 2007 under support of Swiss Embassy Gender Program. The album consists of 110 pictures, reflecting lifestyle in Uzbekistan.
The investigator explained Umida Akhmedova that the case against her was produced, based on conclusions of Tashkent public prosecutor's office experts, noting that the album "is the insult and slander of Uzbek people". At the same time, it is absolutely unclear which photo (not the photomontage, not the screen version) may be "slander" or "insult". It is also not clear who and when authorized Uzbek agency for press and information, the state structure, to represent the outraged honor of Uzbek people.
Umida Akhmedova shared first time she was called by police on November 17. Captain Nodir Akhmadzhanov invited her to Mirabad RDIA to give the report of witness on her "Women and men: from dawn to dusk" album. The investigator interviewed Umida for two hours and asked questions, related to Akhmedova's participation in the production of photo album and as such movies as "Men and women: rites and ritual" and "The burden of virginity".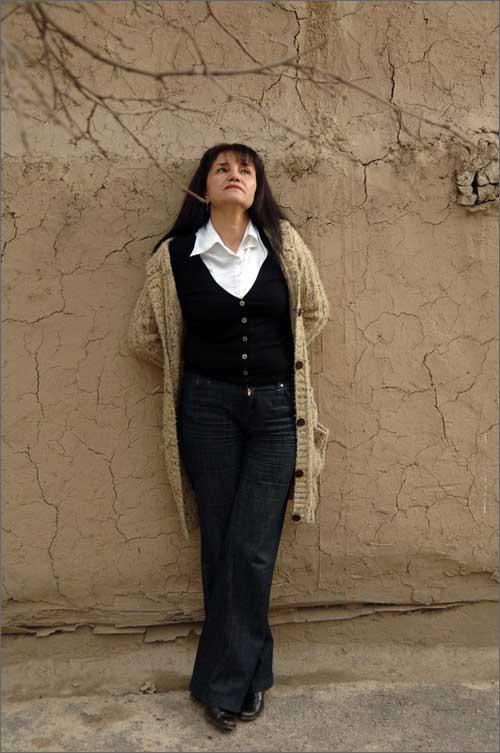 Umida Akhmedova. Photo by Ferghana.Ru

"He does not even know what the ethnography is – Umida Akhmedova told Ferghana.Ru – I said I did ethnography. He asked "What is that?" I said "In my work I am mainly interested in the ethnographic side of people's lifestyle. I photograph ethnic rites, traditions and weddings. Where is the slander? The question remained without answer".
The next conversation with Captain Nodir Akhmadzhanov took place on December 16. The investigator said that since Umida was the author of the album, from now on she would be the suspect; he also advised her to find the lawyer.
Note. Umida Akhmedova was born in the town of Parkent, the Tashkent Oblast of Uzbekistan. In 1986 she graduated from photography department of All-Soviet State Institute of Cinematography (ASSIC) in Moscow, becoming first female cameraman in Uzbekistan. As a cameraman director she produced at least 10 movies. In the mid 1990s she turned to photography only. In 2003-2005 Tbilisi hosted her personal exhibitions within the framework of Gender and Mass Media International Conference. In 2004 she won "Modern photography in Central Asia" grand prize at Inter-Press-Photo contest in Russia. In 2006 she organized personal photo exhibition in Copenhagen. Umida also worked on such documentaries as "Men and women: rites and rituals" and "The burden of virginity"; the latter produced ambiguous reaction and big scandal in Uzbekistan.
The following are few pictures for Ferghana.Ru, the courtesy of Umida Akhmedova: