Dilshod Usmanov: The future of our country is the future of our children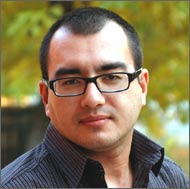 Photo © Ferghana.Ru
The group of young businessmen in Uzbekistan launched big project, aiming to raise the productivity of cultivation areas, re-cultivation of dead and contaminated soil, ecological improvement through the use of biohumus, produced by Oltin vodiy (Golden valley) bloodworms. Major raw material for mass production of biohumus will be million tons of domestic waste from gigantic city dumps. Therefore, the project initiators are going to cover the project costs and lead Uzbekistan to the top world's producers of biohumus.
The idea of industrial scale production of biohumus in Uzbekistan was born in 1980s by Rustam Usmanov, PhD in Economics, famous Uzbek entrepreneur and the founder of the first private bank in the republic.
Ferghana.Ru correspondent met Mr. Usmanov in his office.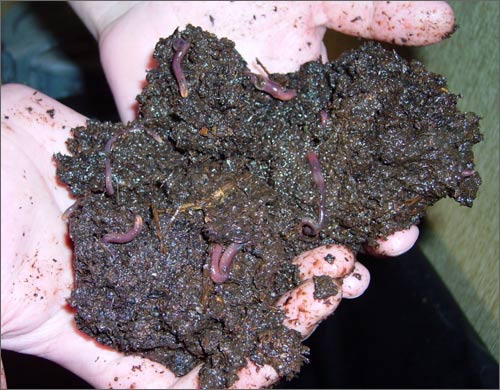 The bloodworms

The author of the project shared that in 1950s American scientists produced special type of Californian worms for industrial production of concentrated humus.
Biohumus use in Uzbekistan showed that this valuable bio-product raises the efficiency of cotton by 60-70%, corn and other grain crops – by 50-60%, potato and vegetables – to 80%. At the same time, the maturation period for many crops is down by 20-25 days.
It is significant to note that this bio-fertilizer improves the quality of many crops by 35-65 percent. The most important thing is that the agricultural products are not only tasty, but also environmentally safe.
In the attempt to develop industrial production of biohumus in 1980s, Uzbekistan imported Californian worms that failed to adapt to the local climate conditions. However, thanks to meticulous work on crossing American and local worms the scientists managed to produce new Central Asian climate-proof type of bloodworms in 1989. "Oltin vodiy" received its name due to its birthplace – the Ferghana valley.
Dilshod Usmanov says that at the very beginning nearly 50 thousand Uzbek families had access to bloodworms. Nevertheless, at that time there were no appropriate markets and the entrepreneurs had to run out of business.
Usmanov is affirmed that new project will ensure higher employment of population: over one million families will be able to get trained and start the production of biohumus within five years. Therefore, they can enjoy additional income of over 5 million sum per year per each family (about 2.5 thousand US dollars, based on unofficial exchange rate – editorial note), which is quite significant for the average Uzbekistani citizen.
- I would like to underline that the idea of our doctrine is that each project participant puts efforts, makes guaranteed profits, realizing that his wealth works for the future of our country – Usmanov says.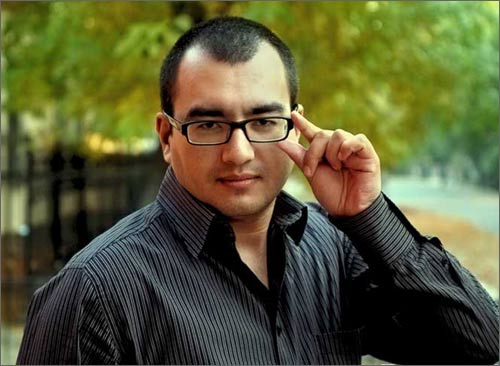 Dilshod Usmanov

- Before we start the production of biohumus we need to calculate the economic effects – the businessman notes. – The price of one ton of biohumus in the world markets is about 1000 US dollars. 40 tons of biohumus gives you 40 thousand US dollars or the value of one kilogram of fine gold. Therefore, 4 tons of biohumus "contains" 100 grams of fine gold! For comparison: 4 tons of gold-bearing ore produces only about 12 grams of fine gold.
- To conclude, we are trying to help out the nature that was treating itself until human beings got involved in the environmental processes. The ecological damages have led to lower crop capacities. I had the opportunity to start this business in Kyrgyzstan and Russia, but I decided to achieve the success here in Uzbekistan. I am affirmed that our children will eve in environmental clean country and enjoy healthy food. We need to put efforts now since tomorrow it might be late – Dilshod Usmanov concludes.
Interviewed by Pavel Kravets