Uzbekistan: The hundreds of National Bank clients lost their money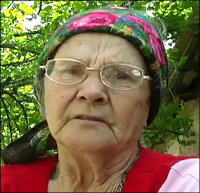 Ferghana.Ru learned that few months ago the clients' money, deposited in the accounts of the Chichik branch of National foreign economic affairs bank of Uzbekistan, was withdrawn. The clients knew nothing about the fraud. The exact number of deceived people is unknown since NBU officers suppress fact about illegal withdrawal of money. However, it is at least few hundred individuals.
Lubov Churakova, the resident of Chirchik (the city in the Tashkent Oblast) gives the following comments:
- I am running a shop. I have an account in the National Bank of Uzbekistan. Few years ago I sold my apartment, car and cattle and put 11.5 million sum in the local office of National Bank of Uzbekistan. Few days ago one of my clients told me that all money, deposited in the local bank by individuals, were withdrawn.
On February 14 I visited the bank, where I was told I had no money at the account. "At the moment, the bank is being audited. Do not worry, your money will be returned", the bank officer said.
It turned out that Olimdjon Sultankhodjaev, the manager of Chirchik branch of National Bank retrieved all deposited money. His team was fired. At the moment the case is being investigated by the Prosecutor's office. Allegedly, Olimdjon Sultankhodjaev is still free and raising funds in order to compensate the damage.
The bank representatives convinced Lubov Churakova NBU will return money in May. They did not specify the number of deceived depositors.
- There were many of them. I heard that there is still 800 million sum ($512 thousand, based on the official exchange rate) missing – she says.
The money, deposited by the woman in the bank, has been devaluating over the period.
- When I put money in the bank one US dollar was worth of 1200 sum, based on the official exchange rate. Today, $1 costs 1560 sum. I cannot exchange my money into dollars because they do not process exchange operations, arguing that I am allowed to exchange "no more than $2000 per quarter". I am already 72 years old. How many more years I need in order to legally exchange almost 13 million sum?
Under various pretext the representatives of National Bank of Uzbekistan refuse to comment on current situation, referring to undesirable publicity.