Over 700 movies are prohibited in Uzbekistan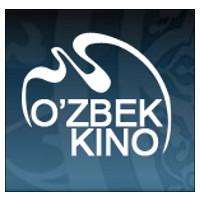 The official website of Uzbekkino, national agency of Uzbekistan, published the list of "prohibited" movies. This list is being frequently updated and reviewed. Between June 23, 2002 and October 15, 2010 the black list, prepared by Uzbek officials, included 744 films of local and foreign production such as "300 Spartans", "From Dusk till Dawn", "Borat", "Sex, Lies, and Videotape", "Antichrist".
In 2006 Uzbekkino prohibited 58 films, 2007-110, 2008-71, 2009-315 and by October 15, 2010 – 188. The list of prohibited movies includes famous masterpieces such as "Troy", "300 Spartans", "From Dusk till Dawn", "Scream" and "Ring".
The state agency officials do not recommend Uzbek fans to watch "The Best Movie" (Russia, 2007), "Jaws" (USA, 1975), "Borat" (USA, 2006), "Van Helsing" (USA, 2004), "The Hitcher" (most likely one, filmed by Dave Meyers), "Everyone will die but I will stay" (Russia, 2008). "Policemen" popular Russian TV series and American "X Files" are also mentioned in the black list.
The eye catching moment is that most of prohibited movies are not pornography, but the horror movies. Do the Uzbek authorities care about the psychology of citizens, undermined by growing prices and outrage of officials?
It has to be mentioned that some horror movies have been prohibited in Uzbekistan two times ("Forest Ghost", "Rampage", "Death Tunnel", "Phantoms", "A Whisper of Death", "Curse-2" "30 days of night").
The following are most commonly "banned" words: zombie (27), Corpses (26), Curse (10), Sex (10), Death (21), Ghost (8), Vampires (7). It is interesting to note that "Sex, Lies and Videotape" that won Palme d'Or in 1989 was banned in Uzbekistan only in 2007.
It is a common knowledge that "Eyes Wide Shut", "Pillow Book", "Anthichrist", "Bad boy", "How much do you love me?" have scenes, not strongly recommended to be watched by kids under 16. However, you do not have to be film critic to understand the artistic value of these films.
The list of banned films includes such old films as "Greek fig tree" (1976), "Wild Orchid" (1990), "Two moon junction" (1988). Russian movies, dedicated to Chechnya, are also in the in the black list – "First Chechnya", "In War as in War", "Dagestan-war, Chechnya", "War in Chechnya". Finally, the following French movies are also not "in favor": "Doberman", "Brotherhood of the Wolf", "Read my lips", "Crimson Rivers", "Blueberry".
"The Burden of Virginity", scandalous Uzbek documentary, is also banned. By the way, in November of 2010 it was shown during the short film festival in Winterthur (Switzerland) under special program, dedicated to Uzbekistan along with "Men and women: rites and ritual", another film of "Umida Akhmedova's case". The following films about women's rights in Uzbekistan are certainly banned: "Gender stereotypes", "Orzu darakhti gullaganda", "Bakht izlangan ayol" and others.
As for children's video the following cartoons are prohibited in Uzbekistan: "Shrek", "Madagaskar" and Goblin-translated "Lord of the rings". "Twilight", the favorite series of 12-13 year old kids, is not an exception.
One can spend much time, studying the list and trying to understand its weird logic. However, this commission performs the role of cinematic art experts, making decisions for others! Who are these people? The committee includes Mannob Kuchkarov, Khamidula Akbarov, Kavsar Turdieva and others others
The interesting question is that who originates the prohibition of such films in Uzbekistan? Top officials such as Islam Karimov or individuals like Mannob Kuchkarov?
Why is such "black list" being published? To show control or is it a part of fashionable "information security strategy"?
It is unclear how such bans of state committee are reflected in the legislation of Uzbekistan. It is not clear what consequences the individual may face if he still watches the prohibited movie. The website of Uzbekkino says nothing about the violation of bans.
Usto Olim, cinephile (Tashkent), especially for Ferghana