Uzbekistan: Links Between Journalists and Foreign Embassies Placed Under Control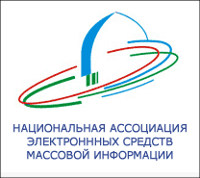 On March 4 in Tashkent, a meeting was held at the head office of the National Electronic Mass Media Association (NEMMA/NAESMI) with the directors of local FM radio stations to discuss the suitability of their output.
The main topic of discussion on the day was cooperation between radio stations and the embassies of foreign governments. In a tone that was more an order than advice, NEMMA instructed Uzbek radio stations to consult them on future collaboration with international diplomatic offices.
This will not only apply to collaboration between embassies and radio stations in the areas of art and culture, and which due to strict censorship imposed on Uzbek media excludes anything to do with politics and economy. The rule will also cover participation of journalists at press conferences organized by foreign diplomatic missions and any possible visits abroad by media representatives that have been financed by embassies.
In practice, this is what NEMMA control will look like: If there is any offer of joint projects or foreign trips by an embassy, or even an invitation to a press conference, the executives at electronic media outlets will have to call NEMMA director Firdavs Abdukhalikov by telephone and await a response on how to proceed.
The radio station representative will then be called back and informed on whether they should proceed with the invitation or otherwise. It goes without saying that failing to heed or ignoring NEMMA recommendations will leave the station managers at the mercy of unpleasantness and possible dismissal.
According to an anonymous Ferghana source that attended the meeting, the NEMMA conference is to be followed up by another one soon. In the coming days, a further meeting will be held at NEMMA offices with the heads of radio stations during which schedules will be discussed, including news programming and music content.
Created in early 2004, the National Electronic Mass Media Association, which was conceived as a public organization, began its operations with the adoption of an Ethics Charter and Code, which restricted journalists' professional rights with the constraints of ideological propaganda and mass campaigning. The perennial head of NEMMA, Firdavs Abdukhaliko, is a media magnate, who interests include Samarkand television studio STV, Tashkent radio station Poytakht and popular newspaper Darakchi, and is also a member of parliament. According to observers, the substance of NEMMA's activities consists of ideological and financial control over electronic media by the government.
The meeting on Friday is not the first time Uzbek media has been "advised" by the authorities on how to carry out their work. On Feb. 7, a meeting was held at the national press centre between the executives of print media and deputy Prime Minister Abdulla Aripov.
Speaking to newspaper editors about shortcomings in their work, Aripov offered an example of unprofessional quality and unsuitability to Uzbek cultural standards displayed by two Russian television stations – DTV, with its raunchy candid camera show Naked and Funny, and TNT, which broadcasts the racy Sex with Anfisa Chekhova show. Within a day, local cable channels were advised to stop broadcasting these channels, which they duly did.
According to a Ferghana source, there are at least another four foreign channels due to be forbidden in Uzbekistan: general entertainment channels Premyera and Ru-TV, and music stations Muz-TV and MTV.
It is worth noting that Uzbek FM stations have already been advised on how they should operate; what they should or should not broadcast. For example, when the wave of revolutions began in the Maghreb and Middle East, radio stations were strictly forbidden from even mentioning Tunisia, Egypt and Libya, not to mention the extensive coverage of events in the countries.
Another example: After the performance in Tashkent by British pop singer Sting, and the negative coverage about this totalitarian country that followed, the songs of this famous performer disappeared from the local airwaves. In the same way, certain Uzbek music stars disappeared from the radio when they have for some reason or other been swept up in a blacklist.