Uzbekistan: Psychologist Maxim Popov freed from jail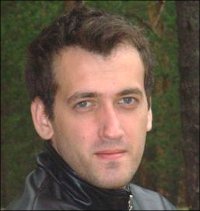 Maxim Popov, born in 1982, civil activist, sentenced to seven years in Uzbek jail in 2009. Freed on June 9, 2011.
After serving two and half years in jail, 29-year old psychologist and head of the Isis nongovernmental organization Maxim Popov has been freed. He was sentenced to seven years in jail in June 2009 by the Chilanzar district court in the Uzbek capital, Tashkent.
Soon after the verdict, which was not made publicly available, Maxim Popov joined the ranks of the country's prisoners of conscience, which already included the dozens of rights activists, journalists and dissidents languishing in jail as «enemies of the people of Uzbekistan.»
Chilanzar court deemed a publication distributed by Maxim Popov as not being in accordance with the «requirements of the legislation of the Republic of Uzbekistan». According to the court, much of the information in the book was «of a nature not conducive to the development of self-consciousness among young people in accordance with the provisions of the idea of national independence; it contains propaganda of beliefs and behavior not conducive to physical, spiritual and moral health, and which are contrary to the traditions of the (Uzbek) people.»
Popov was sent to jail simply because Isis, the organization that he ran, was engaged in HIV/AIDS awareness programs with active and recovering drug users, as well people diagnosed HIV-positive. Isis first appeared in Uzbekistan in 2003 and worked with influential international organizations such as UNDP, UNAIDS, Global Fund, UNICEF, USAID and the World Bank.
Popov, together with psychologists, doctors, teachers, and sports instructors, taught young people in Uzbekistan how to avoid infection, harmful drugs, supported those that kicked their habit and did not turn away, but found words of encouragement for those that had received the worst diagnosis.
As one relative of Popov's told Ferghana, he returned home on June 9. She said that after two-and-half years serving in the Navoi colony, Popov's punishment has been reduced to community service.
«After serving a third of their sentence, in line with law, if they behave satisfactorily, prisoners can request their penalty be changed to remedial labor. Maxim is now at work ... and it feels good,» the relative said.
According to his sentence, for a two-year period after being freed, Popov is denied the right to hold positions related with administrative, organizational-administrative and economic responsibilities. (Full text of the sentence available here)
Popov is now working for an organization in Tashkent as a handyman. A portion of his salary is sequestered by the government.
It is not yet clear what the motivation was for Popov's release, especially since political prisoners very seldom qualify for any kind amnesty.
It is possible that some high-placed people interceded on Maxim's behalf. However, it is likely that in such a case, those same people would not deprive themselves of the PR coup connected with the liberation of the guiltless psychologist.
On the other, it had appeared that the international donors that had previously supported the activities of Maxim Popov, had left him in the difficult times. But, as Ferghana has learned, intense and unofficial negotiations have taken place between donors and the uzbek government about the activist's fate.
It is possible that this behind-the-scenes work led to the early release of Popov. In any case, we wish to congratulate Maxim and his family on his release.