Experts condemn blocking Fergana's website as illegal and senseless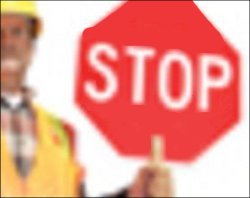 Access to a website of Fergana news agency was blocked in Kyrgyzstan as of February 21, 2012. The state-controlled "KyrgyzTelecom" company as well as some other internet providers have thus complied with an instructions issued by the State Communication Agency which in turn responded to an inquiry made by the prime-minister Omurbek Babanov who chose to follow up on the last year's order of the national parliament.
One may recall that in June 2011, the parliament had, upon review of the parliamentary commission's report of investigation of the June 2010 events in Osh, recommended that access to the website of Fergana should be blocked across the country.
Read below some of the comments offered by politicians and experts:
Alexander Kulinskiy, a media-expert and a member of the public commission that reviews complaints against media: Access to any site can only be blocked by a court of law.
- Not being a jurist, I can still draw upon some of the fundamental principles of the state and the law, given we claim to live in a democratic and civilized country with the rule of law. First of all, the law should apply the same way to everyone. Officially, last year some 12 sites were blocked access to in Kyrgyzstan in accordance with respective decisions of the court, as it is up to the court of law to decide. Has there been a decision of the court of law made in respect to Fergana's website? I don't' think so. Furthermore, an adversary trial by court of law implies presentation of evidence, including examination of publications and experts' evaluations. Who and when has made an evaluation, if there is any, of Fergana's publications?
Second of all, the parliament last year had issued just a recommendation, which was not binding upon the government. I had a chance to discuss that order of the parliament with advisers of the then prime-minister Atambaev (who is the president now). He made it very clear that the government was not going to follow that parliament's decision since it obviously contradicted to the law, in absence of a court's decision. For some reason, the new prime-minister Babanov has decided to comply with the parliament's order.
 Most of the parliament's members can hardly realize that any attempt to regulate and restrict the access to Internet is bound to fail. Whereas, blocking any website can only effectively add to popularity of such a website, as people start visiting the website out of curiosity. I therefore congratulate you with blocking as its number of visitors should skyrocket expectedly.
President Atambaev's official spokesperson: "The president finds this inappropriate"
- The press-secretary of the president Atambaev has commented on this situation to 24.kg online news agency as follows: "Parliament's decision to block access to Fergana gives rise to questions. Indeed, it does not help to solve problems it was intended to solve, but deprives readers of access to information. President Atambaev uses the website and sometimes quotes from its publications. I consider site blocking as a pressure upon the freedom of speech. President does not find it appropriate either."
Arkadiy Dubnov, expert on Central Asia, international observer for "Moskovskie Novosti":
While Kyrgyzstan has made an exemplary progress in building a parliamentary democracy, in the end it has got a parliament made up of people who still have a totalitarian set of mind. Some them do believe that blocking and restricting helps to achieve what they desire. If they continue waling this way they can end up in Turkmenistan rather than Kyrgyzstan. But even in Turkmenistan with its totally restricted internet people find a way using satellite dishes
Andre Loersch, journalist (Geneva):
- I'm not in a position to judge whether in Kyrgyzstan you have the relevant legal framework for deciding on whether to block an access to a certain web-site. In Switzerland and France, for instance, it is possible to block access to a website in absence of any decision of the court for the sake of fighting child sexual abuse and pedophilia. Indeed, the governments of these states have no intention to block a website because of alleged "insult of the nation". Personally as a common reader, I have never had a feeling that Fergana's publication might instigate an ethnic tension. It is true that Fergana critically discusses the situation in all Central Asian countries, and covers events across the region.
Ivar Dale, Norwegian Helsinki Commettee, representative in Central Asia:
- The request made by some deputies of the Zhogorku Kenesh last year that the Ferghana.ru website be blocked in Kyrgyzstan was met with protests already then. After President Roza Otunbaeva rightly pointed out that blocking news sites would be unconstitutional, most hoped that this matter would be laid to rest. First of all, it is in breach of Kyrgyzstan's international commitments to freedom of expression, and secondly, there has been no court decision to implement the ban on this site. I have not seen any reference to specific contents on the site that would be considered illegal. Also, I think most will agree that it is not in the spirit of modern-day Kyrgyzstan to deny people access to information in this way. Kyrgyzstan has gone through democratic reforms that include the right to access to information. Ferghana.ru is a highly professional news agency which has been the main provider of trustworthy information on Central Asia for years. It tends to highlight issues that are not always covered in the ordinary news bulletins, and also provides valuable commentary to ongoing events. The fact that current president Almazbek Atambaev himself reads their articles underlines this. In my opinion, the end result of such a decision can only be to harm Kyrgyzstan's reputation abroad. The articles still get out through social media and other web sites, and one is merely left with an impression of confusion within the government structures of the country. The Norwegian Helsinki Committee encourages authorities in Kyrgyzstan to stop blocking the site immediately.
Shamaral Maychiev, chairman of the public commission that reviews complaints against media:
Any attempt to block an access to a website is, at the very least, senseless. Technically, no one can fully restrict all access to any internet resource. There are many ways that allow overcome blocking. Kyrgyztelecom's efforts to block access to a site of Fergana look like using a bulldozer and trying to smoothen the ocean's surface.
Abdumomun Mamaraimov, "Voice of Freedom"
 Obviously, the website has been blocked due to its criticism of the government and the parliament. Meanwhile, the country's leadership has not made its stance clear. Prohibitions are not good. In fact, when you block a website or close down a newspaper, it only grows more popular, but the overall country's image suffers.
Kaiyrgul Urumkanova, "Kyrtag" new agency, editor-in-chief:
Once again, the authorities take an unsuccessful attempt to regulate everything and everyone. While the members of the parliament have their right to express any opinion and make any decision, it does not mean that the government should give in and take steps that jeopardize the country's image. Block on Fergana is a bad signal for all media. One day we all can find ourselves in its shoes.
Международное информационное агентство «Фергана»