Uzbekistan: New members of the "persecuted journalists" club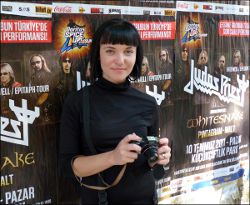 Trials over journalists like Elena Bondar and Viktor Krymzalov, employee of the UK embassy in Uzbekistan Leonid Kudryavtsev, along with many human rights defenders, such as Tatiana Dovlatova, in particular, vividly demonstrate that the authorities have changed their tactics towards punishing persons engaged in civic activism considered by Uzbek authorities to be undesirable.
Stumbled over the high profile cases of Umida Akhmedova, Malik Boboyev and Vladimir Berezovskiy that have exposed the Karimov's regime in the most unsightly way, the authorities decided to keep on persecuting journalists for whatever they do outside of their profession rather than for what they write in their articles.
Common to all of the above-mentioned cases the original law-suites have been initiated by private persons who, for some reason, were in conflict with the journalists or the human right defenders in question, rather than by the government or its agencies. The state, therefore, appears unengaged and seemingly impartial. Another important trend is sentencing to paying fines instead of imprisonment, which makes a punishment look more humane. However, in view of very miserable salaries of the most of independent journalists in Uzbekistan (not to mention human right defenders), it might take years to pay a fine of millions of Uzbek sums (a few thousand $US). Those who can't pay, have their property seized on top of a prohibition to leave the country.
The recent case of Elena Bondar shows that the court in Uzbekistan today can ascribe the authorship of any article found on the web to any journalist without bothering to provide any substantial evidence. Technically, Elena was accused of posting comments at an internet forum, the authorship of which can not be established.
Is this a new situation where authorities can prosecute an unbending journalist based on a denunciation by a private person? As a matter of fact, this is just another prohibition of a profession of independent journalism. Even though the efforts to silence the media community could make many of them nervous, the overall picture does not change. Cases of Bondar, Krymzalov, etc., simply add another touch of color to the palette of the Uzbekistan's reality providing evidence of creation of a peculiar club of honor, consisting of persecuted independent journalists.
By Alexei Volosevich, Tashkent