Shooting in Tashkent: People killed as a result of a violent prison riot suppression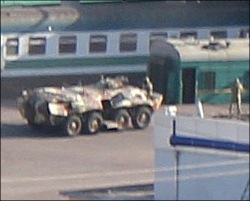 Men were killed a result of a prisoners' riot violently suppressed by police in the outskirts of the capital of Uzbekistan on the 4th of May, 2012, though details of the deadly accident are not disclosed.
Our anonymous source from Tashkent reported hearing machine gun fire in the Yakkasaray district of Tashkent on Friday afternoon. The whole area was immediately cordoned off by policemen holding hands to form a human chain around a fairly large district.
"You could see dead bodies at the railway platform, all wearing the same robes. After machine gun fire I saw a heavy armored vehicle shooting at the railway cars", says an eye witness of yesterday events.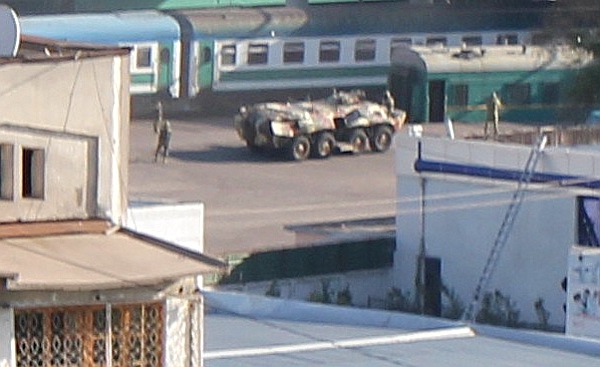 According to unconfirmed data from anonymous sources within the law enforcement, the riot broke out during transportation of inmates by rail and was violently suppressed by security forces. The exact number of victims has not been specified, but one can see at least 3-4 dead bodies on a railway platform on a photo below.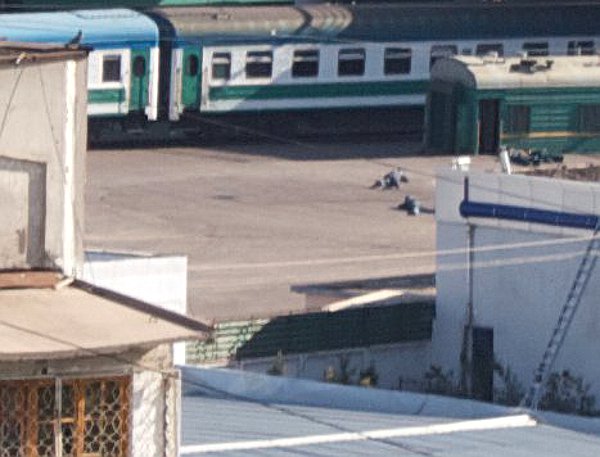 Today, Fergana.ru has been able to get a confirmation of yesterday's information from an alternative source. The authorities keep silent about the accident, as usual. We would appreciate any additional information about what has happened in Tashkent that you can send at ferghana@fergananews.com.
Fergana International Information Agency