Dog genocide in Turkmenistan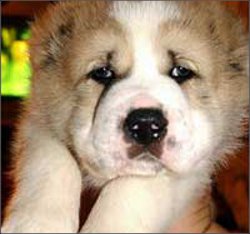 Stray dogs in Turkmenistan get poisoned with pieces of sausage stuffed with deadly substances or broken glass scattered around junk yards. Poisoned dogs convulse in agony for hours, barking and howling in a high-pitched voice, saliva and blood dripping from mouth. If you have a dog in Ashgabat, the country capital, your pet may find poison placed by exterminators at your doorstep.
In the last 20 years, both stray and owned dogs have been outlawed. The country's former president Niyazov who used to hate dogs morbidly had introduced the practices of total extermination of all pets. In the first year of the new president Berdymukhamdov dog lovers relaxed a bit but most recently the dog exterminatory state practices came back.
There's nothing that gets President Gurbanguly Berdymukhamedov more crazy than stray dogs and cats – whenever he spots them around the capital, especially if they run across his motorcade, he orders subordinates to have them destroyed. There is a story of a man who was walking his dog late at night near the Puppet Theater. Suddenly, police surrounded him, forced his arms behind his back and hauled him off to the police station, along with his dog. It turned out that the president's motorcade had just happened to be speeding by at that moment. The man, whose name was not provided, was held for several hours in the police station. Police told him that they had received orders: either his dog would have to be shot, or he would have to serve 15 days in jail.
Officials in Turkmenistan have NEVER bothered to introduce any internationally accepted practice of sterilizing strays, placing them in shelters or humanely euthanizing sick and aggressive dogs. Reports of agonizing dogs and cats that ate poisonous substances come from all over the capital. Decaying dead dogs and cats remain in the streets uncleaned for days.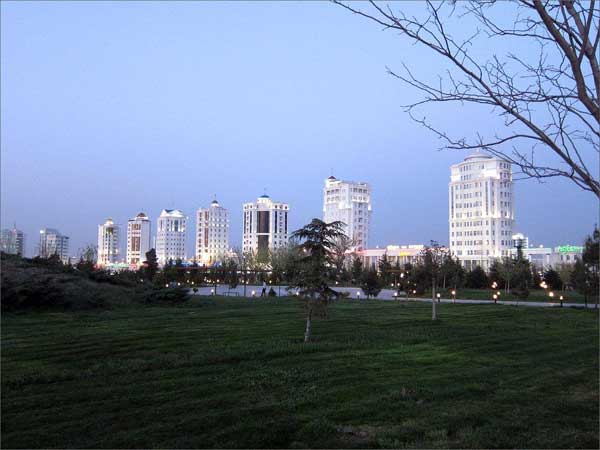 Last month I saw a cute Turkmen dog Alabay in the neighborhood. Soon, its dead body was found next to trash bins. It remained there for the next three days. After that, I sent an open telegram addressing the president hoping to get the attention of international community and somehow put an end to the dog genocide. I wrote about this earlier in an open letter to the president Berdymukhamedov and my other articles but to no avail.
Natalia Shabunts
Fergana International Information Agency