Kyrgyzstan: "Tragedy in the South"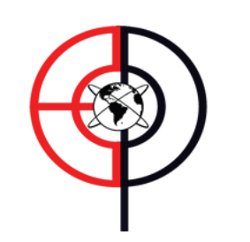 "Tragedy in the south" is a study published by  Ethnopolitics Papers, authored by three experts who worked at the international Kyrgyzstan Inquiry Commission:  Anna Matveeva, University of Exeter and King's College London, Igor Savin, Russian Academy of Sciences & Bahrom Faizullaev, independent researcher.
It argues that political processes and the actions of the authorities cannot exclusively account for the violent clashes that occurred there in June 2010. Rather, the violence emerged out of a growing alienation between the Uzbek and Kyrgyz communities which over time developed a mutual antipathy, and lacked a shared vision of the future. Formal provisions for minorities failed to offset the rising nationalism of the majority group in the South. Political resources and mechanisms for managing interethnic relations had been in steady decline since independence, while politicians came to rely on informal arrangements with Uzbek community leaders. The crisis of April 2010 created a window of opportunity to redefine the place of Uzbeks in the new political order, which their leaders grasped. Surge in criminal rivalries and rapid immigration from the countryside influenced social context, in which violence took place. As interethnic grievances became politicised, the ineptitude of the authorities contributed to the transformation of spontaneous riots into full-scale clashes. A logic of collective insecurities, in both rural and urban contexts, lay behind the actions of both sides. The conflict narratives that emerged in the aftermath continue to feed a situation of a latent conflict, making reconciliation more difficult still.
Ethnopolitics Papers is an initiative of the Exeter Centre for Ethnopolitical Studies, published jointly with the Specialist Group Ethnopolitics of the Political Studies Association of the UK.
Ethnopolitics Papers establishes a forum for scholarly debate on ethnopolitical issues offering an opportunity for established scholars as well as early career researchers and practitioners to shape and contribute to contemporary debates in the broad field of politics and ethnicity.
The full text of the article is available here.