Uzbekistan: Parents sent to the cotton fields instead of their children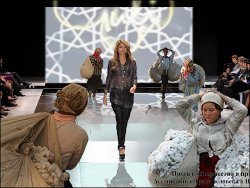 The author of the poster is an artist from Uzbekistan ("Ustos"). It have been provided to Fergana by Sergey Ignatyev, "Creativity and Human Rights" project coordinator
The Eighth International Uzbek Cotton and Textile Fair is taking place in Tashkent (Uzbekistan) on 17 to 18 October and Uzbekistan's official media reports that it will be attended by world traders. According to the critics of Islam Karimov's regime, which has been sending the republic's unfortunate citizens to "help" the farmers since Soviet times, Western countries are gradually turning away from Uzbekistan's "white gold" because of the use of forced child and teenage labourers.
In fact, this year's cotton picking season seems to be the first in Uzbekistan's recent history when children are not taken to pick the harvest, or when child labour is limited in use. Instead there are a lot of reports that their parents and grandparents have been sent to the fields instead.
As previously reported by Fergana.ru, this year Uzbekistan's government has taken unprecedented measures to enlist town residents, including those from Tashkent, in involuntary labour in the cotton fields. But what makes them unprecedented?
The thing that differentiates previous campaigns to force the citizens to pick cotton is its scale. Private companies and state institutions are sending their employees to the fields as temporary slaves, amid mass inspections, often taking place with the participation of Uzbekistan's National Security Service (NSS), and armed men in military uniforms and amid the complete lack of regard for the law when it comes to the country's state and private organisations. As a rule, payment for the labour carried out at the cotton fields and expenses for supporting the people there are left with the organisations themselves.
However, public sector entities are not capable of paying for the food and shelter of their employees at the cotton fields, so the employees pay for their maintenance costs themselves.
The second significant difference in the current campaign is the use of security agencies in both sending people to the cotton fields and in supervising the harvesting. Large young men in field army uniforms fulfil the roles of supervisors and shout and sometimes beat those who do not fulfil the cotton quotas or dodge work. To them, it is obvious that Uzbekistan's authorities have set a most important combat mission before them: to demonstrate their strength to unarmed citizens.
Here are just some of the stories of those who have been sent to pick cotton.
People were delivered by train, and accompanied by security agency employees they were taken by bus to cotton picking localities in Jizzax province. Their living conditions differed, depending on their luck. Some were placed in barracks with plank beds in former cowsheds, others in rural school and even college buildings. The more "comfortable" shelters, if this word can be used at all, are summer houses belonging to organisations or private individuals. But this accommodation does not come cheap. Local bosses and rural businessmen have tried to "use" the situation to the most. People picking the cotton are deprived of hot water, but they were allowed to wash for cash. Considering the large number of women brought in from the cities, this opportunity has been very handy…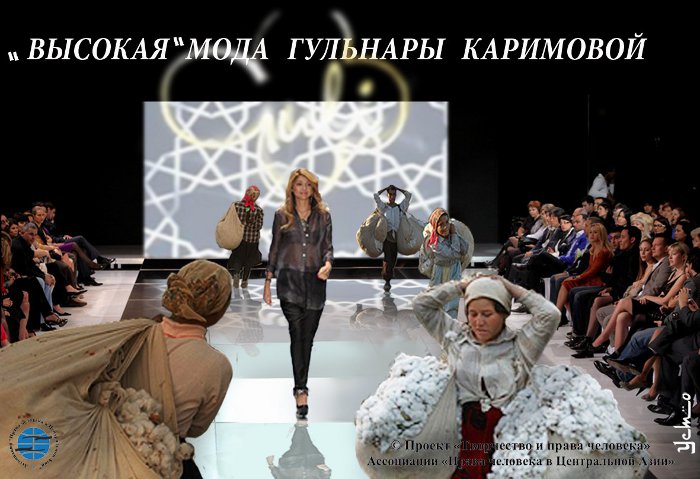 The cotton pickers were to be fed at the expense of the organisations that sent them to pick cotton (their permanent employers), and while of course people took some food with them, they quickly ran out and these "cotton slaves" have been paying for food and water out of their own pockets. They could buy anything from the locals for prices two to three times above those charged in Tashkent. Local people used the opportunity to help the "volunteer workers" as tourists, or more precisely, as cash cows.
The regime of work is as follows: up at 5:30 am, the journey to the fields takes about an hour, the work day starts at 7am. From 12 to 12:30 there is a break for lunch and work continues until 7 pm. After work finishes, there follows around about an hour's walk to their temporary home. Work goes on without weekends and holidays.
Collection quotas are 60 kilograms of cotton per person per day. During work hours, soldiers and sometimes police shout their admonitions at those who are not working fast enough. They yell at those who have not fulfilled the quotas and sometimes threaten them, with physical violence being known to happen.
It is worth noting that cotton can not only be picked, but also purchased for 200 soms per kilo (around 7 cents; according to data by Fergana the pickers are paid 150 soms per kilo of raw cotton – editors' note). So, it is possible to buy the daily quota for 12,000 soms, but far from many state employees can give this away every day; the salaries of these workers does not often go above 12,000 per day. Farmers often come to arrangements with strongmen, to make the pickers to buy their cotton from them out of fear of missing the quota.
There have been instances when bus and city shuttle passengers heading out of town have been redirected to the fields. Public transport drivers say that buses and city shuttles leaving Tashkent are often "rolled off" to the cotton fields.
The cotton picking campaign in Uzbekistan has become a hellish mix of business, corruption, blackmail, speculation and the use of degrading slave labour. The central authorities, strongmen, local bosses and rural bosses and even farmers enrich themselves from it. As of course do the multinational companies buying and using the raw material gathered by slaves.
Maxim Baileys
Fergana international information agency. Translated by Sophia Matveeva