U.S. Investigates Iranian Activity in South Caucasia and Assesses Regional Geopolitics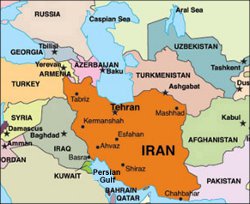 In one of its final hearings of the 2012 calendar year and one of the final hearings of several of its most distinguished members, the Foreign Affairs Committee of the lower house of the U.S. Congress (House of Representatives) invited experts to speak on Iranian activities and influence in South Caucasia.
Presently, all is calm on the ground in South Caucasia. Development in Azerbaijan, recent democratic elections in Georgia and quiet in Armenia indicate a thaw in this region of frozen conflicts after a harsh blizzard of violence and social disarray that touched three decades. However the tone of this hearing was all but calm, as one would expect a hearing on Iranian influence in a critical hydrocarbon transit corridor at the U.S. Congress in modern times to be. Dan Burton, retiring Chairman of the Committee's Subcommittee on Europe and Eurasia, who just returned from the region, conveyed his observation from abroad that Washington is not the only World capitol in which such uneasy discussion of Iran can be heard.
One of the few cheery talking points that could be heard echoing off of the hearing room's wooden paneling that day was Burton's relay of the words of Azerbaijani President, Ilham Aliyev calling for stronger bonds between Georgia and Azerbaijan, the U.S. and Georgia and the U.S. and Azerbaijan. Although these comments may sound like routine diplomatic banter, they were not. Burton stated that regional leaders, especially in Azerbaijan are bothered by growing levels of now suffocating Iranian influence (both subversive and innocuous) in the region. Although Azerbaijan, which is home to Israeli air bases, shares the longest border in the region with Iran, the country's heightened volume on the issue may stem from its conflict with Armenia. According to the panel, Iranian military assistance was behind Armenia's successful capture and continued occupation of pro-Western Azerbaijan's Nagorno-Karabakh and seven nearby districts. Furthermore, Iranian entities have been using organizations in Armenia, Armenian occupied Azerbaijani Nagorno Karabakh and other regional "black hole" frozen conflict zones to discreetly circumvent Western sanctions and conduct illicit activity. According to panelist Dr. Brenda Schaffer, past president of the foreign policy section of the American Political Science Association, this phenomenon runs especially rampant in the South Caucasian financial services sector. However, Iran does not always follow the money and stick to the banks when trying to extend its reach, breach sanctions and make much needed cash; Iranian NGOs and educational organizations (especially those religious in nature) have also been employed as fronts.
Nefarious Iranian activity in the region is not limited to sanction skirting; Iran has been accused of sponsoring eclectic violence including terrorism and drug smuggling in the South Caucasus. Tehran backed drug smugglers are moving increased quantities of Afghan opium through the region and they frequently sneak various methamphetamines into Azerbaijan via speed boat and the porous land border.
All the talk of state sponsored drug smuggling, covert proxy war and terrorism gave the hearing a surreal if not unbelievable and biased feel. If hearing attendees were not wondering if they were in the opening scenes of a George Clooney movie, they were likely wondering why Iran would exert so much energy on destabilizing countries that it neighbors and shares porous borders with. Much like why some children bully others on the playground, the answer lies in self insecurity. Dr. Schaffer theorizes that the fact that Iran is barely 50% ethnically Persian inspires it to commit acts that paint the titular homelands of many of Iran's minority groups (such as Azerbaijan) in a negative light. This is done to discourage minority emigration and separatist sentiment, the latter is already a problem Iran is already facing in its South East. To Iran's relief, Schaffer went on to cite research that indicated most Iranian minorities wish to remain subjects of the Islamic republic but want more linguistic and cultural autonomy within it.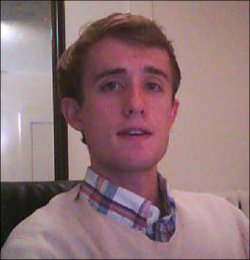 About the author: Sam Storey, originally of Morristown, New Jersey lives in the Washington, D.C. suburbs and works as an Editor and Contributor for Trend News Agency of Azerbaijan. He is an occasional Contributor to our site as well, and graduated from Miami University with a B.A. in Eurasian Area Studies in May of 2012.
Despite international sanctions and the trouble that Iran is causing leaders in the South Caucasus, Iranian influence there is still often seen by many as benign and even as something economically beneficial. Although all members of the panel and all members of the U.S. Congress presiding over the hearing took blatantly anti-Iranian stances, no criticism was dealt to regional powers for having good relations with Tehran. Due to conflict on both its Eastern and Western flanks, small, landlocked and resource devoid Armenia only has two open borders; one being with Iran. Georgia, a great and loyal US ally and Iranian neighbor also stricken with regional geopolitical isolation has good ties with Iran that have only improved following the abolition of the two countries bilateral visa regime and the release of their last year's trade figures. The recipient of the most criticism that day was the West. The panel concluded that the West could help ameliorate some of the isolation that regional powers feel and squeeze out/provide an alternative to Iranian power by expanding the presence and dominion of Euro-Atlantic institutions such as the EU and NATO. The panel also felt that Western intelligence and security services should commit more resources to assisting South Caucasian states roll up Iranian fronts and other illicit organizations. The perhaps easiest to implement strategy suggestion given that day was the panel's cry for the United States to discontinue one of the few activities that it and Iran share, the "illegal" funding of the Armenian occupation of Nagorno-Karabakh.
The United States and its allies have a world of work ahead of them if they are to try to counter Iranian influence in South Caucasia let alone the entire world, something that the cash strapped US and Eurozone may not be up to at this point. However, Iran has a world of work to do just to keep it from simply collapsing into economic and social ruin. The coming years will bring an intense, interesting and dirty war of attrition for power and puppet strings in the Caucasus with a winner that will prevail through the use of wit, willpower and attitude.
Fergana international information agency.