Uzbek president's younger daughter buys $58m palace in California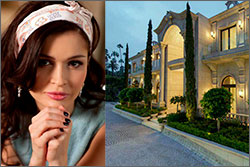 Uzbek president's younger daughter, Lola Tillayeva-Karimova, 34, bought the Le Palais palace in Beverly Hills, Califorina, for 58 million USD, The Real Estalker wrote.
According to the publication, Le Palais is now registered under a legal entity's name – a shopping center in Culver City, California, but their sources claim that the real owner of the villa is nobody else but "the despotic Uzbek president's younger daughter." The real cost of the palace is unknown; estimates suggest 47 million USD. The property was listed for sale last year at 58 million USD.
The mansion was built on by a Beverly Hills-based developer, Mohamed Hadid, who earned a significant portion of his fortune building Ritz Carlton Hotels. It is located across the street from the Hotel Beverly Hills and has seven bedrooms and eleven bathrooms.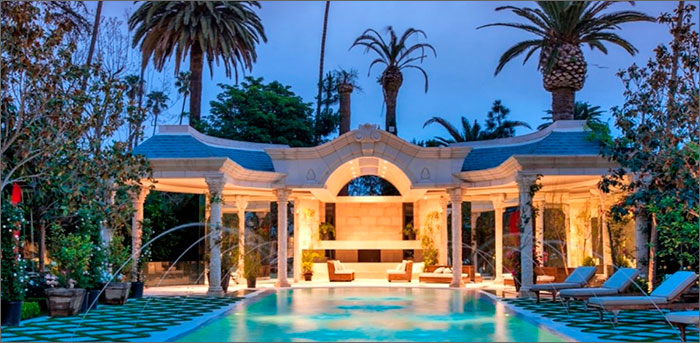 Lola Tillayeva-Karimova's mansion in Beverly Hills. Photo by RBК-Real-estate

The mansion also houses a library, an office, a movie screening room for 40+ viewers, an arts gallery, an oversized living room, a bar, a large fitness and dancing halls, a 30-foot long indoor pool, a steaming room and a sauna, a Turkish hammam, various premises, a two bedroom and one bathroom staff apartment, and a secured 12-car garage.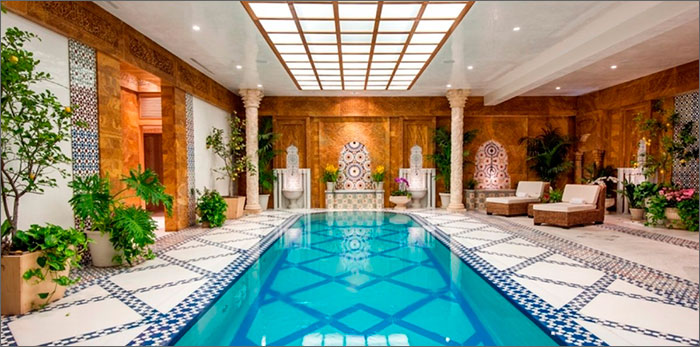 Lola Tillayeva-Karimova's mansion in Beverly Hills. Photo by RBК-Real-estate

The mansion's territory has four gardens, a swan pond, a couple of fountains, a fire feature or two, and a couple of garden sculptures as well as an alley of magnolia trees along a 18-meter pool and 20 person spa. It is impossible to count all the features of the mansion.
On the other hand, there are no small houses in Beverly Hills. This West Los Angeles suburb is one of the most lavish and elite neighborhoods in the world. According to the Usaproperties, "each house, each village, each mansion or rancho is a display of beauty and astronomic wealth. Beverly Hills gained worldwide fame not only because of the number of millionaires and billionaires, but also thanks to its unique landscape."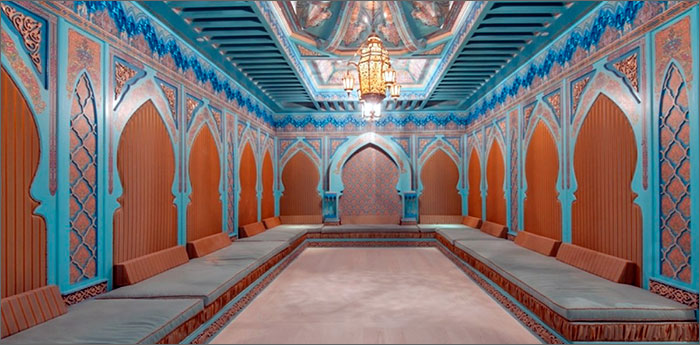 Lola Tillayeva-Karimova's mansion in Beverly Hills. Photo by RBК-Real-estate

According to the The Real Estalker, while most Americans might not know Ms. Karimova-Tillayeva's name, "she hails from an internationally illustrious family with vast riches and, not surprisingly, a penchant for lavish living."
Lola Karimova-Tillayeva was born in Tashkent in 1978. She holds a bachelor's and master's degrees in international law from the University of World Economy and Diplomacy in Tashkent. She has later earned the degree of a candidate of psychological sciences from the Tashkent State University. She is married to Timur Tillayev and has two daughters and a son. She and her sister, Gulnara Karimova, are among the 300 richest persons living in Switzerland. The sisters have real estate in this country as well: in 2009, Gulnara bought a house for 18 million USD and Lola bought herself a house near Geneva for about 41 million USD.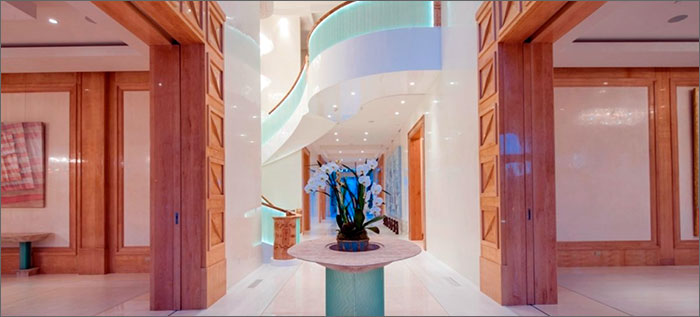 What job does Ms. Karimova-Tillayev have to earn for such a lavish living? Officially, she is 1) a permanent representative of Uzbekistan at the UNESCO, 2) the chairwoman of the board of trustees of the national children's fund Sen Yolg'iz Emassan (You are not alone), 3) the president of the national federation of gymnastics and 4) the honorary president of the Asian gymnastics union.
She tries to remain in public's sight, albeit in a peculiar way: she was involved in a scandal with a charity dinner with the actress Monica Belucci whom Ms. Karimova-Tillayeva paid €190,000 for a four-hour presence and she tried to prohibit French journalists from calling her father "a dictator" yet achieved the opposite result.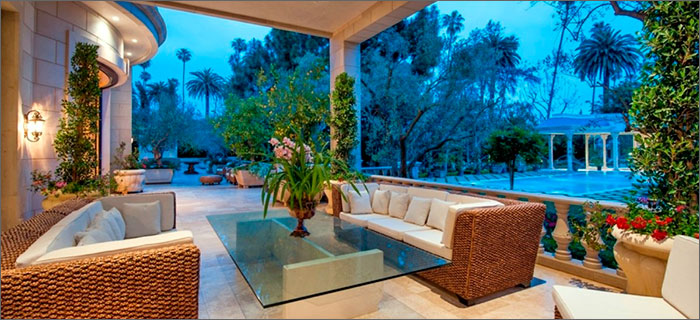 Lola spends most of her time outside of Uzbekistan. But apparently her father, does not think it is disgraceful: after all, his daughter is only living a lavish life out there and not bending her back in horrible working conditions in foreign lands trying to earn for a piece of bread and provide for the family. That is what the millions of Uzbekistani lazybones are doing in Russia, according to President Islam Karimov. While he and his administration are unable to provide them with jobs and proper salaries, they are forced to not only survive but also win bread for their families and thanks to them the Uzbek economy has not collapsed yet and the so-called stability is maintained.
Fergana international information agency.