Uzbekistan: The Birdamlik Movement will evolve into a political party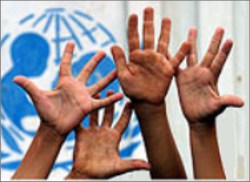 According to the leader of the Birdamlik opposition movement, Bakhodir Choriyev, the movement will be reformed to establish the Birdamlik Liberal Economic Party of Uzbekistan (BLEPU). Mr. Choriyev writes about his plans for the movement in the Manual for Practicing Civil Activity, which he authored.
Although called a "manual," the document resembles a presentation of the movement. Bakhodir Choriyev urges citizens of Uzbekistan to join the ranks of his movement in order to organize large-scale peaceful rallies simultaneously throughout the country with the aim of toppling the Islam Karimov regime. The document is, therefore, a continuation of attempts to wage a "velvet revolution," about which Mr. Choriyev, a former farmer and now US-based oppositionist, declared in the summer of 2013.
The Birdamlik leader does not tire to empathize the non-violence of activities he wants to organize, because he believes that that is the only avenue to take in order to wage a "color" revolution in Uzbekistan, which he calls a "white revolution" (cotton). That said, Mr. Choriyev says the popular rage must target President Karimov alone, as one would target a snake's head; no single official must suffer, he maintains. In case of successful toppling of the incumbent regime, the Birdamlik leader promises to turn Uzbekistan into a rich and thriving country. Also, he says the movement members would enjoy special preferences: financial assistance and training courses to enable to them to "firmly stand on their own feet" and join the class of proprietors, among other types of assistances.
To be noted, while the "manual" is vague and somewhat na?ve, it deserves attention at least because Mr. Choriyev is currently the most active member among the Uzbek oppositionist figures. He is perhaps the only person, who is genuinely applying efforts to boost the number of his supporters inside Uzbekistan. He is also the only opposition figure currently holding such an active political campaign to announce himself and his plans via extraordinary activities; he does not fear to openly confront the official Tashkent despite the persecutions his relatives are facing because of that.
We are publishing Mr. Choriyev's work in its entirety and welcoming your feedback.
The Manual for Practicing Civil Activity
The dream of our compatriots in Uzbekistan is toppling the ruling dictatorship, which is based on violence, corruption and injustice. Instead of dictatorship, they want popular governance and human rights, the establishment of a just, democratic, and thriving society and state. The singlehanded dictatorial regime Islam Karimov built over the last 24 years brought the state, society and citizens to a critical, backward and impoverished condition.
Industries, agriculture, technologies and culture of Uzbekistan were destroyed and looted by the dictatorial regime, although they were established thanks to the unbelievable perseverance, high intellect, relentless labor and power willpower of our nation in the colonial period of the Soviet rule. The people's hope to emulate the western nations' development turned into a mirage after the independence.
The dictator, the members of his family, and a bunch of officials and chiefs of power-wielding bodies enjoy vast unchecked opportunities of enrichment. The market economy and entrepreneurship have not emerged as a system, which, in turn, has prevented the establishment of a class of proprietors.
The democratic opposition was subjected to violent uprooting, secular and religious dissidents were subjected to persecutions and repressions. Unfortunately, these persecutions continue to date. By the number of political prisoners, human rights abuses and limiting entrepreneurship, Uzbekistan is among the top 10 worst countries in the world. You and I are capable of completely changing the tragic and sad situation in Uzbekistan by civil disobedience and active civil position!
Dear compatriots! We are certain that once you familiarize yourself with the manual, you will become interested in your own life and fate. And perhaps you will have a deeper understanding of the life in Uzbekistan, which is based on violence, corruption and injustice. And, most probably, you will feel the desire to become more responsible for changing this complicated situation.
Do you know whom you handed your fate?
Do you know that you are responsible for yourself and your children?
Do you know what is impeding you, your relatives, neighbors, community and the country to live in a just, thriving and happy society?
What should be done in Uzbekistan for establishing a country and a society, which respect the constitution and laws?
What methods must we apply and who should we be with so every one of us in Uzbekistan enjoys a just, thriving and happy life?
This manual is meant for those who realized their responsibility for themselves, their relatives, their country, and joined the ranks of those who are civilly active!
Read, study and join us!
If you do not engage in politics, politics will engage you
These golden words bear high importance not only in politics, but also in our daily lives. The accurateness, vital importance and deep meaning of these words have been repeatedly confirmed in the history of peoples of the world.
Politics include the establishment, development and crises of various classes, social groups, states and governments. The political system of a state is defined by the dominance of a certain class(es), and goals and conditions, which constitute the nucleus of social life of citizens, classes, and groups. In civilized countries, existing real democracy serves all groups and classes.
In the past, citizens of now civilized and economically viable nations went through tough political battles for the sake of good future for their children and country. People, who are constantly engaged in politics, enjoy a free rich and wonderful life. But when people shun politics, each of them is at fate's mercy and their living conditions are consequently untenable and miserable.
In the USA, Canada, Germany, France, the United Kingdom, Italy, Spain, Sweden, Switzerland, Japan, South Korea and a number of other countries, there are various models of realistic democracy. Citizens of these countries can elect a democratic parliament and a government, and every single citizen has not a formal but a real opportunity to elect and be elected to the supreme legislative body based on the free will of voters. If political or economic problems arise in a democracy, the governments apply efforts to rapidly solve them at the demand of their citizens.
However, in Uzbekistan, where the dictatorial Karimov regime reigns, the citizens are deprived of realistic opportunities to elect a parliament or a government, who would serve their people and society. This situation explains a lot, since there is no one who tell the dictator: "Stop looting the people's wealth, and enough of killing and imprisoning innocent citizens!"
Karimov's dictatorship is absolutely not bothered by issues of adequate and constructive state management. He employs repression and power-wielding bodies to instill fear in people, and by doing so he increases the distance between people and the political life of the country.
He has purposefully destroyed the fields of education, enlightening, medicine and social security for children. The dictator is absolutely indifferent to issues of mass unemployment that has engulfed the entire nation like an octopus. The unemployment hits the commoner hardest. That is why our country's population is deep in poverty.
Uzbekistan degraded in fields of life under the dictator Karimov's rule. That said, virtually at every single level of authorities, there are people who are in no way qualified for the title of "public servants" who would care about the citizens and society; on the contrary, they only care about their own pockets, for they serve Islam Karimov only.
The quality of life of our compatriots has catastrophically degraded during the years of independence due to the destruction of a functioning economic system and a lack of market relations, which would grant people equal opportunities to engage in entrepreneurship. This phenomenon is largely linked to the policies the Karimov regime instituted for the purpose of usurping everything and controlling everyone.
The industry and production factories and agriculture capacities, which we inherited from the Soviet times, were irrecoverably lost because of myopia and greed the current authorities suffer from. On the other hand, the rampant bureaucracy, growing on corruption, nepotism and corporatism and thriving on people's tears and troubles, is hindering the introduction of modern production and processing technologies.
Over the last 20 years, our youngsters—schoolchildren, college and university students—have been spending half of their lives on cotton fields instead of studying and acquiring the necessary knowledge. This obviously resulted in such a tragic social condition, wherein young people are poorly educated, half-literate, lack expertise and even generally accepted cultural norms despite having certificates of graduating from high schools, colleges or universities. To be sure, this left half of the able-bodied population are left with nothing jobwise. Education is no longer quality education that used to be there. The poor education and lack of social security forced armies of younger generations to join the oddjobbers in Russia, South Korea and other countries. That said, a certain group of youngsters—children of officials and chiefs of power-wielding bodies—are exempt, of course.
During a session of the cabinet of ministers on 18 February 2013 and then during a visit to Jizzakh Region on 19 June 2013, Karimov called the Uzbek labor migrants "lazybones" and said he despises them. This fact is a vivid illustration of the fact that our dictator is so remote from reality and the population's problems that he does not even realize who actually takes care of the population he is in charge of. Statistic data suggest that five million Uzbek "lazybones" are in Russia, one million is in Kazakhstan and over a million of "despised" Uzbek citizens are scattered in many other countries. In 2012 alone, these "lazybones" transmitted over six billion US dollars to Uzbekistan from Russia. Economists maintain that this amount is larger that what the Uzbek government receives in revenues for cotton and natural gas.
Thus, the money wired by labor migrants is constantly incorporated into the Uzbek economy. However, as mentioned above, the dictatorial regime ruling the country turned the nation's economy into a source of personal enrichment for the dictator Karimov and people close to him.
Given all this, one cannot avoid such questions as "What is awaiting us in the future? What could one expect from those who have or are losing their health, and their invaluable time on cotton plantations? What can we rightfully expect from those who fall into extremities, joins radical religious and extremist groups or criminal groups because of the horrifying political situation? They are our children, brothers and sisters. Who is guiltier in this situation: The powers-that-be or the "will-less" younger generation? This generation is becoming what it is because of the upbringing, education, and policies of the state? If so, who is now responsible for their future?"
Each one of us is responsible for his/her future as a citizen and as a personality!
We do not have the right to forget this; we must establish our future ourselves. This means that each one of us must courageously assume their civic duty, not fear telling the truth, and join the nonviolent resistance movement. Otherwise, the dictator who hates and despises us will continue ruling our lives.
Look at our history after we gained independence in 1991. Dictator Karimov has been doing everything to remove us from politics, instill fear, indifference and belief in lies in us. That is why we have been shunning politics. We only want peace, believing that everything else would come to an order with time. We convinced, and thus pacified ourselves that as time goes, life in Uzbekistan will only become better. Unfortunately, this belief in lies, indifference and fear removed us from politics.
This is just what the dictator and his surrounding want; they used it to their own benefits. It is crystal clear in whose clutches we ended up. While we can mourn this all we want, we must also realize that no one but ourselves must care about our future.
We need our life and it is in our own hands.
And to make our future and current life good, thriving, and free, we must not shun politics, but, on the contrary, we must try to take as active participation in it as possible. See the example of citizens in developed countries and be politically active!
Nobody will build a better country or a life for us. Get involved in politics, in the nonviolent civil resistance!
Avoiding political activity equals worsening your own troubles!
What have we achieved by avoiding politics and civic activity? Each of us must ask himself this question.
Dear compatriots! We are urging to start building your own lives and future!
Do not avoid politics and do not turn the blind eye on the society's life. On the contrary, get to the center of politics and political life, for only politics determine every nation's fate. This has been so since humanity's inception.
Citizens of the USA, Canada, Germany, France, the United Kingdom, Italy, Spain, Sweden, Switzerland, Japan, South Korea and a number of other well-developed countries know politics of their respective countries very well. That is why governors and presidents often change when the population wishes to do so. If a president or a government do something wrong, hurt interests of citizens or violate laws, an investigation is immediately launched into their actions and usually the truth prevails. A president can be impeached (US President Bill Clinton or removed from office (US President Richard Nixon). If a government is unable to resolve the society's pressing issues, it is no surprise but a norm that such government is dissolved. Members of parliament and presidents are only elected to a certain number of years; they resign from post upon their terms come to completion and a new person fills the position. The civic and public control over the legality is efficient and there is a virtually flawless mechanism of respecting laws instituted there. They have established that mechanism themselves and are enjoying its results. No "kind uncle" helped them.
Dear compatriots! We are urging to start building your own lives and future!
Do not avoid politics; on the contrary, study it and try to learn all of its aspects. For only well-aware individuals can build their lives. There is a big difference between those who have a clear understanding of politics and are actively engaged in the country's life and those ignorant in political issues.
As we already mentioned above, westerners do not shun politics. They know all of the parties and unions in their countries both in larger cities and smaller villages. Therefore, they regularly reelect governments and presidents in line with constitutions and laws.
In Uzbekistan, dictator Islam Karimov is not only repressing the Uzbek population but is also constantly violating the Constitution of Uzbekistan by usurping power! How else would he be able to remain in power for 25 years! To see that he has indeed usurped power, it suffices to look at the following article of the Main Law of Uzbekistan:
"Article 90. A citizen of the Republic of Uzbekistan not younger thirty five, being in full command of the state language and permanently residing on the territory of Uzbekistan for at least 10 years, immediately preceding the elections, may be elected the President of the Republic of Uzbekistan. One and the same person may not be the President of the Republic of Uzbekistan for more than two consecutive terms. The President of the Republic of Uzbekistan shall be elected by citizens of the Republic of Uzbekistan on the basis of the universal, equal and direct suffrage by secret ballot for the term of seven years" and "Article 15. The Constitution and the laws of the Republic of Uzbekistan shall have absolute supremacy in the Republic of Uzbekistan. The state, its bodies, officials, public associations and citizens shall act in accordance with the Constitution and the laws."
Now, how much longer do we need before we drive Islam Karimov out of the presidential palace of Oqsaroy following his quarter-of-a-century ruling over us? Even if he voluntarily steps down, he will be sure to appoint another dictator in his seat. No dictator's appointee or heir has ever turned out to be a democrat. Such people never give up power voluntarily.
Therefore, only we can and must drive Karimov out of Oqsaroy!
Only we can and must prevent another usurpation of power by yet another dictator!
The more courageous and aware of politics we are, the higher is our capacity to engage others in a civil, political and nonviolent struggle, which will a cornerstone in defining our long-suffering nation's future. Otherwise, a new dictator and a new usurper will emerge in dictator Karimov's stead!
It is now time to be more courageous and confident! It is time to topple the dictator and establish a free, just and thriving society in Uzbekistan by joining Birdamlik and employing nonviolent civil resistance methods!
Civic activity is the beginning of political battles
Of over 30-million-strong Uzbek citizens, seven or eight million are forced to migrate and seek jobs in Russia, Kazakhstan, South Korea and other countries with developed economies; they transmit colossal amounts of foreign currency back to Uzbekistan. Instead of establishing and cherishing conditions for peaceful life, studies and work, local authorities rob their own citizens. They embezzle other state revenues as well: exported cotton, natural gas, gold, uranium, electricity, wool and other natural resources. These authorities systematically deviate from their direct obligations provided for in the Constitution of Uzbekistan, they do not fulfill their duty of providing employment, providing assistance to those unemployed, and providing adequate social security to needy layers of the population.
The Constitution of Uzbekistan reads in part, "Article 37. Everyone shall have the right to work, including the right to choose their occupation. Every citizen shall be entitled to fair conditions of labour and protection against unemployment in accordance with the procedure prescribed by law.# Any forced labour shall be prohibited, except as punishment under the sentence of a court, or in some other instances specified by law."
How can we say the current government of Uzbekistan is protecting the population if half of the able-bodied citizens are unemployed? No, the incumbent authorities are failing to fulfill their direct obligations. The dictator and his government have long turned into highwaymen, who only care about personal enrichment.
At the moment, all natural riches of Uzbekistan are under vigilant control of the dictator Karimov and those surrounding him, while the Constitution of Uzbekistan actually reads, "Article 55. The land, its minerals, fauna and flora, as well as other natural resources shall constitute the national wealth, and shall be rationally used and protected by the state."
However, the dictator and his government are impudently stealing the national riches of Uzbekistan and are hiding their multimillion and billion-dollar accounts in offshore banks. On the other hand, common citizens are forced to work in foreign countries for a piece of bread. The life of so-called "gastarbeiters" is very sad and difficult only due to the fact that it is impossible to have a good life in Uzbekistan.
The number of grave crimes is growing in Uzbekistan, drug use and prostitution are rampant, human trafficking is on the rise; some, unfortunately, seek salvation among radical Islamist sects, having found no realistic social support.
Various illnesses and diseases are raging among the population of Uzbekistan because of unemployment, poverty and lack of normal living conditions; national moral and humanistic norms are destroyed. But the authorities are turning the blind eye on all these problems. The dictator and his surrounding keep insisting there are no problems in the country.
My dear compatriots, all this is the result of our voluntary entrusting our lives and powers to others!
Because of the violence and persecutions the Karimov regime inflicts, many activists of the democratic, secular and religious opposition were forced to emigrate to the Western countries. The majority of those now live in Europe, the USA and Canada. They have become aware of experiences in these countries. Moreover, many labor migrants are also aware of life, realities and morals of those developed countries they are currently in. And they inevitably compare life there and back in Uzbekistan and constantly seek an answer for the question of "Why is Uzbekistan lagging so far behind other countries?" The quest for the answer always leads to the despotic, dictatorial, and totalitarian political system of Karimov, who uses it for keeping the population in the grips of fear, indifference and lies.
Look at the examples of Uzbek political and civic activists who arranged thousands-strong marches, rallies and demonstrations during perestroika demanding independence for our country and granting the Uzbek language the status of the state language. Look at the example of Mahatma Gandhi and the people of India who put an end to the colonial dominance of England thanks to nonviolent resistance. Learn from Martin Luther King and African-Americans who used methods of civil disobedience, which put an end to discrimination and segregation. Look at the examples of eastern European who put an end to their colonial dependence on the former Soviet Union via peaceful mass protests. Look at the example of citizens of the Baltic states, Moldova, Georgia and Ukraine who organized peaceful color revolutions. And last, but not least, the population of the Philippines, which demanded the president step down.
This list could be further continued. But the main message here is that each of us must realize that Uzbekistan is capable of throwing the dictator and his regime into the trash bin of history. Only the population and citizens of Uzbekistan are capable of doing that.
But in order to do so, each one of us must join the nonviolent and peaceful struggle for a democratic, just and thriving Uzbekistan; Birdamlik has been waging this struggle for almost ten years.
Join our ranks and contribute to the political and nonviolent struggle!
Increasing the number of proprietors, supporting entrepreneurship
In the USA, Canada, Germany, France, the United Kingdom, Italy, Spain, Sweden, Switzerland, Japan, South Korea and a number of other countries, there are various models of real democracy. All laws in these countries serve for the benefit of their citizens. Despite the models of democracy vary from one country to another, they are all based on the popular governance.
Today, the USA is the strongest country in the world, the global leader. This country has very high living standards and many people dream of moving there. The great 237-year-long history of the USA is a significant political school for other nations. Having achieved independence from England's colonial yoke, Americans have envisioned their own future themselves. They have proposed leaders and managers from among themselves and did not become helpless puppets in politicians' hands. All layers of population in the USA actively participate in political events and fight for their rights. There is no land in the USA left non-privatized, and this led the USA to becoming a leading democracy and the strongest country in the world. All the natural resources are put to the service of the population of the USA.
People who fight for a better life and for political and economic freedom of their nations, unite in political groups and organizations, and launch activities. In those developed countries, there are hundreds of political parties and hundreds of thousands of movements and nongovernment organizations. Jointly, they make up the civic community. The civil society provides conditions for any citizen to actively participate in public and private jobs. And in those countries whose citizens are passive and are in the clutches of fear, indifference and lies, as in Uzbekistan, the population's life is controlled by a small group of ruling elite.
The population's passive stance allows powers-that-be do whatever they please. At the same time, the Constitution of Uzbekistan has also several articles, which are on par with those of developed nations. For example: "Article 34. All citizens of the republic of Uzbekistan shall have the right to form trade unions, political parties and any other public associations, and to participate in mass movements. No one shall be entitled to discriminate rights, freedoms and dignity of those in the opposition minority in political parties, public associations, mass movements and in government bodies."
Unfortunately, these rights and freedoms remain on paper and in reality everything mentioned herein are banned. Citizens of Uzbekistan are deprived of rights to form unions and to hold rallies to express their approval or disproval of political events.
Let us take a brief look at the life around us through the eyes of labor migrants. You live abroad in a foreign country and a foreign city. You arrived here to earn some money and to sell your physical strength, so to speak. Nobody dragged you here and nobody invited. You have arrived here because of the impossibility to have a decent life in your own country, due to a lack of employment and overall conditions for a normal life. All these factors mean you are here voluntarily. The factories, plants, buildings, equipment and other valuables there belong to their rightful owners. You work for them and receive salary. In reality, they are becoming richer thanks to your labor. In a market economy, this is completely legal and there is no crime in it. This is dictated by the supply and demand in the free market.
We would like to draw your attention to the political aspect of the issue. Why is this man so rich? He employs thousands of workers. And you are poor and dependent on him. You thank God thousands of times for still being alive and healthy. God forbid, if you fall of a high location or fall sick—who will protect you then? Who will support you morally or financially?
Nobody, but your relatives and next of kin! Because you are a citizen of a country, where the Karimov regime reigns. This country does not like those sick. If you were a citizen of a developed country, its authorities would take care of you more than your own relatives. The biggest tragedy is that the Uzbek authorities do not wish to acknowledge and recognize your problems and predicaments.
In fact, everyone is born equal. As each individual human being grows up, his/her environment has either a positive or a negative impact on them. We, Uzbeks, are brought up since childhood in the spirit of respecting for elders, observing traditions and cultural norms, which were accumulated over thousands of years of our history. The way we are brought up does not allow us to tell our thoughts to those older than us about their actions or personality.
So, these people owning factories, plants, companies or stores, who are your current employers, were once poor, just like us, but felt the need for certain actions in its proper time. They acted both politically and economically and have eventually attained richness and property. Therefore, those "newly rich" are always contemporary persons. They are involved not only in economy, but also in politics.
Sooner or later, Uzbekistan will fully transition to market economy and normal capitalistic relations. That means numbers of rich people will emerge in the country. You have the choice: want to be rich in your own country or continue living that pathetic life of a labor migrant in a foreign country? The choice is yours.
We would like to ask you about your membership in or affiliation with a political movement or a party. For the future of your family, your children, what political groups do you cooperate with? What party do you support? What party's or political movement's program and methods do you prefer?
You need to think about this.
Birdamlik sets a very important goal itself in Uzbekistan—exponentially increasing numbers of property owners and completely eliminating all kinds of obstacles on the way to free market and uninhibited entrepreneurship.
In Western Europe, the USA, Canada, Japan, South Korea and other democracies, citizens manifest astonishing political activism: they join parties, movements, and unions to defend their interests and to protect their rights. People can simultaneously be members of several parties or movements that share a political or professional goal and mission. For instance, workers are often members of trade unions or self-help societies. These organizations defend their rights before the employers, in various organizations and state bodies.
Furthermore, many of them are party members and use them to fight for better living conditions for their children, relatives and community. They always try to make sure that they are properly represented at local communities, regional administrations and the parliament, so the latter raise and effectively resolve their problems. Those officials who fail to live up to expectations face the citizens' distrust and are replaced by other elected officials.
In current circumstances, when Karimov's "rabid" leadership resulted in the reign of violence, corruption and injustice, there is no room for discussions on normal elections. In Uzbekistan, all the elected and appointed positions cost a certain amount of money, in other words, they have price tags attached and can be purchased. If someone pays that money to one of Karimov's trusted men, that mean said individual can become anyone he/she wishes to be—a mayor, a governor, a senator, a congressman, a prosecutor, a judge and so on.
Those marionette parties currently existing in Uzbekistan are so remote from the people and failed to obtain their trust. Today, they are ceasing to exist like an unnecessary item from the society's life.
Except for Birdamlik, there is no organization in Uzbekistan that openly expresses the true interests of people and society, and gradually fights for a free, thriving and just Uzbekistan. Activities of the opposition parties of Birlik, Erk and Ozod Dehqonlar, which are banned in Uzbekistan and operate from abroad, leave ample room for criticism. It seems like these parties are passively waiting for the toppling of the Karimov regime from afar. If we continue watching the events unfolding in Uzbekistan from a distance, then our people's fate will be miserable.
By opening gates and removing obstacles on the path of free market relations, Birdamlik will significantly increase the number of property owners and will provide any support to entrepreneurs. Therefore, joint the political and nonviolent civic activity. It is needed for the happiness and bright future of your children, relatives, community and people.
The political, nonviolent and social struggle, which Birdamlik has already been waging for about 10 years, meets the priority interests of men and people.
Join us and only jointly can we topple the dictator by civil and nonviolent resistance and start building a thriving, free and just Uzbekistan!
Political activism is key to solving problems
The problems in Uzbekistan can be resolved only given a big number of citizens get simultaneously involved in political activism. It is not for nothing that political scientists and political technologists argue that the dictators fear mass and widespread rallies of citizens. This concept applies on dictator Karimov as well.
In the USA, Canada, the Great Britain, France, Germany, Italy, Spain, Sweden, Switzerland, Japan, South Korea and a number of other countries, respecting and abiding by the laws is the most important norm in citizens' lives. The norm applies independently of one's social, class, ethnic, racial, social or financial status. Even the slightest violation of laws spells a career crisis, damage to image and good name of any politician or public figure. Sometimes, it can even cost them freedom.
But in countries with dictatorial governance Constitution and other laws are written only to rest on that very paper and stay out of the dictator's way. Uzbekistan is no different.
Watching actions of certain Uzbek political parties and movements, we cannot but conclude that politics and political activity is their business and we are ought to stay out of it. Many people are suspicious of opposition parties and movements, including their members, of course. This is a result stemming from the current authorities' fierce hatred of active opposition parties and movements. Over the last several years, official mass media have been showing the opposition in negative terms to the Uzbek population at the orders of the dictator and his surrounding. This is directly linked to the fact that Karimov remembers Gorbachev's perestroika, when the majority of Uzbek people were following a democratic and secular opposition. The soon-to-be-dictator Karimov advocated against independence and granting Uzbek the status of the state language; he also was a pro-Russia politician.
In developed nations, the existence of opposition parties and movements has always been a normal phenomenon. Nobody treats them as aliens or foes, because both authorities and people understand that the opposition is a metaphorical mirror reflecting the state's and nation's life. Opposition seeks out pressing issues, raises them for public discussion and proposes ways of resolving them. All these phenomena afford an opportunity to retain a balance over various political and social forces. Citizens and authorities in these countries are perfectly aware of and remember that today's opposition is the authorities of tomorrow! Uzbekistan, too, must have genuinely democratic oppositional parties and movements instead of the existing puppets of the Karimov regime, which only exist so he can lie to the global community!
The ascension of democratic opposition parties to power in Uzbekistan would be a significant matter. The current despotic, dictatorial and totalitarian authorities will always be on the lookout and will be ready to prevent any realistically oppositional organization from emerging at all costs. The Karimov regime is ready to destroy any weak or significant traces of real opposition. If there existed at least minimal conditions for opposition, our people would join it in masses and would fight for its rights and freedoms, which are violated every single daily. That said, the dictator and his people are perfectly aware of it.
The main problem is that opposition political parties and movements must be able to freely operate in Uzbekistan. If the dictator and his aides do not provide such an opportunity, the opposition itself must fight for it. But that would only be possible when nonviolent civic methods of resistance are employed; their importance is seen in Birdamlik's activities.
Establishing opposition parties and movements in Uzbekistan, which would deeply analyze and respond to people's needs and would be capable of solving pressing issues, mostly depends on the political activeness of citizens. Not much would change if only two or three persons declare themselves oppositionists and criticize the authorities. While it is an essential part of the overall opposition efforts, it is insufficient to achieve toppling the regime in a short period of time. Changes could only be expected when at least 10-20 percent of the population become politically active. To reach that, we must work more actively. We must unite around those political forces, which could withstand the current authorities, express the people's interests, and be loyal to national traditions.
What can we achieve together with that political party or movement, which we are throwing our support behind? Do people approve of the program and actions of this political party or movement? Why are they better than those marionette parties? The most important factor is how far we can advance with that political power, which we united around? Are we confident in our power? Every one of us must pose these questions to themselves.
We are stating with full confidence that there is a political organization in Uzbekistan, which has been relentlessly fighting for almost ten years to achieve a free, just and thriving life for the Uzbek and other peoples of Uzbekistan. That political power is the Birdamlik popular democratic movement.
But the start must be launched today!
If we shun political activity today, we will forfeit our own and our children's future, their happiness and wellbeing. Join the ranks of Birdamlik! Employing nonviolent civic actions, only together we can topple and destroy this dictatorial regime, which turned Uzbekistan into Oppressionstan!
Establishing a free, just and thriving Uzbekistan based on the popular power and human rights depends on your and our activeness!
Be with us and believe: Victory over the dictatorship is near!
Today's opposition is tomorrow's government
In developed democratic countries, the presence of political parties, movements, trade unions and nongovernment organizations of various profiles is a natural order of business. In developed democracies, opposition is not repressed as those in Uzbekistan, Turkmenistan, North Korea, Russia, Belarus, Cuba, Zimbabwe and other dictatorships.
There are two large active parties in the USA—the Democratic Party (since 1828) and the Republican Party (since 1854), and a number of smaller parties—the Libertarian Party (since 1971), the Green Party (since 1980), the Constitutional Party (since 1992) and others. Reading their newspapers, perusing websites, listening to radios and watching TV programs, one is surprised with the sharp criticism they target each other with. They criticize, of course, within legally permitted boundaries and nobody is repressed for that, because everybody knows that the opposition is concerned with the population's interests and its future.
The dictator Karimov has formally established several "pocket" parties, which are only busy with distracting the global community from mass human rights violations and repression of dissent in Uzbekistan. That is why Karimov is afraid to give the genuine opposition not even a small trail, let along giving it a way. For he knows that if democratic opposition, represented by Birlik, launches large-scale activities throughout the country, people would very soon join it and quickly topple the dictatorship. Today's opposition is tomorrow's government! Historical and contemporary facts prove the statement right.
We can now confidently claim that as an opposition organization, the Birdamlik popular democratic movement is capable of toppling the Karimov dictatorship and lead the establishment of a democratic, just and thriving state in Uzbekistan!
People's trust and support
An opposition-minded Uzbek artist has found a very unique image in his attempt to illustrate the Karimov regime: a large snake with the word Dictatorship inscribed on its skin weaving itself around a political map of Uzbekistan. This means that dictatorship is like a snake and does not let human to breath and live freely. By using the image of a snake, the artist hints that the Uzbek population's life is poisoned, the society is in dictator Karimov's clutches, while he is busy lying to the population of Uzbekistan and the international community by unstoppably repeating that a democratic and legal state is allegedly established in Uzbekistan.
Birdamlik at people's service!
If we analyze our people's mentality, the nonviolent method of fighting dictatorship suits us very well. Because our people are primarily value and are interested in peace. The Uzbek society wants all socio-political changes to happen peacefully. It is safer to come to power by nonviolent ways instead of violent means, which entail armed uprising. Having deeply analyzed all these factors, Birdamlik has always been advocating for nonviolent civic methods of struggle against the dictatorship based on their moral supremacy, humaneness and practicality.
The Birdamlik movement has been fighting and will continue its struggle by nonviolent means only against the current dictatorship, repression, corruption and lack of rights of our country's citizens. Our movement functions based on the Constitution of Uzbekistan and the Universal Declaration of Human Rights.
If one compares Uzbek nationals with citizens of other countries, life in Uzbekistan is indeed a difficult one. While there are many precursors for that, the major problem is the concentration of power in the hands of one man and that man is Islam Karimov. The political science defines this form of governance as totalitarian dictatorship based on personal despotism. Dictators across the globe resort to violent and punitive bodies under their direct control. Those punitive bodies prevent any and all dissent or searches for freedom and democracy. Those who fight for truth or their own rights are either physically eliminated or imprisoned for long terms based on trumped-up charges. Freedom of speech, freedom of assembly and freedom of election remain empty promises on paper.
Official mass media outlets are actively engaged in propaganda on turning the citizens into zombies. Almost 90 percent of our country's population is unwittingly working around-the-clock for the enrichment of the dictator and those around him.
Simple commoners caught in the web of disinformation have believed for some time those lies, which the official mass media outlets relentlessly try to instill in them. But now that the regime has brought them to the brink of an abyss, they do not believe a single word usurper Karimov utters. In fact, there are very few people who trust this antihuman regime and everybody is waiting for this dictator to finally depart from this world.
Is there a way out of this situation?
It is not that difficult to do away with dictatorship as some might think. Like any other living being, the snake lives thanks to its head. If it is chopped off, then this seemingly intimidating animal also dies. The snake eliminated—dictatorship destroyed. This means that if we can isolate a dictator and those around him, then certain parts of the Uzbek leadership will cease activity, causing the dictatorship fall into shock and it can then be sent to the trash bin of history.
The Birdamlik movement has been fighting the Karimov dictatorship via nonviolent means and has been trying to take Uzbekistan to the path of eventually toppling him. Doing so would be the beginning of democratic reforms, which would then pave way for free elections.
To date, many opposition parties and religious-political forces have been trying to fight the Karimov regime by employing various means. While certain oppositionists hoped for an armed uprising, Islamist groups have hopelessly replicated their attempts. Their method of struggle has not made even a dent in the Karimov regime's foundation; on the contrary, the dictatorship has been stepped up. Because while the whole world is combating religious extremism, religious people bearing arms in Uzbekistan was not welcomed among the international community. In fact, the global community has actually approved of Karimov's moves in response. To be sure, he was quick to use the situation for his own benefit by securing more funds from international donor organizations to reportedly fight religious extremism in Uzbekistan. The Uzbek people had suffered too many times: on the one hand, because of the regime's ruthlessness; on the other, because of the myopic attempts some of the opposition "leaders" undertook, wanting to expedite the protest movement and used impermissible means for that goal.
That is why Birdamlik has painstaking explanatory work among our compatriots to raise the level of trust among the population in nonviolent civil resistance.
We urge every citizen to realize their duty to build the country's and the people's future!
Dear compatriots, join our nonviolent civil struggle against the dictatorship, repressions, corruption, injustice, and violated rights and freedoms!
Your trust and support mean everything to us!
Given all these factors, Birdamlik decided to fight not against state officials, but the dictator himself.
Our main source of support is Uzbeks, the entire nation of Uzbekistan. The existing state bodies in Uzbekistan, including local administrations, police, the National Security Service, military and other bodies make up some kind of an authority system. Those officials are only executors of orders. Many people unwittingly believe that violators of laws are only those in lower echelons of power. In reality, when the entire system is considered to be one body, the head is the moving and coordinating part of that body. Any and all parts of the body act at the head's orders; officials are mere body parts executing orders given by the head—Karimov.
We are only fighting against Karimov and in no way do we target state officials. If we overpower the head of the regime, his people will naturally join us. There are many examples of this in history.
The Birdamlik movement has branches in Uzbekistan, Russia, Ukraine, Kazakhstan, Germany, France, Canada, South Korea, Norway, Sweden and the USA. In the latter three countries, our branches are official registered with local authorities. Birdamlik will also be registered in Russia and other former Soviet countries soon. The first conference of the Birdamlik movement was held in the town of Shakhrisabz in Kashkadarya Region of Uzbekistan in November of 2009, although the local authorities pressured the organizers to stop before its planned end.
If you now have ideas against the Karimov regime, then you have made the first step toward political activism. There are thousands, hundreds of thousands and millions of people like you out there. You are not alone on the political battlefield. And if you want to be with like-minded persons, whose number is growing every day, then unite and act! Contact the Birdamlik movement's representatives.
It is to be buried in mind that the Karimov regime is not afraid of strong countries or international organizations or religious unions; he is only afraid of his own people. Therefore, even an insignificant increase in political awareness among the population will certainly lead to hundreds of thousands people peacefully marching and demanding Karimov's resignation. That is what this regime fears most. If we were able to organize mass protest marches and rallies in regions and Tashkent simultaneously, this inhumane system would inevitably come to an end. Only after that we would have an opportunity to establish a democratic government.
The most important task the Birdamlik movement sets for itself is explaining goals, ideas and methods employed in struggles against dictatorships, which will certainly boost the number of movement members, perhaps up to hundreds of thousands or millions.
What we must achieve is massive demonstrations of people all over Uzbekistan at the same time rallying, staging protest walks and demanding Karimov's resignation. Tens and hundreds of thousands, millions of citizens can do that.
It is possible to throw the dictator Karimov into the trash bin of history by nonviolent methods, no bloodshed, anarchy or disorder. We will need to concentrate all of our efforts for organizing mass peaceful demonstrations demanding Karimov's resignation.
In order to prepare our activists well enough, we will organize local courses where people will be trained in methods of nonviolent struggle, the use of secure communication tools, new ITs, skills to maintain order during peaceful demonstrations and other skills necessary for organizing mass activities.
During political protests, it is extremely important to make sure that the main efforts are strictly aimed at deposing Karimov, not officials. Should a mistake take place or confusion occurs, our forces can disperse; that should always be born in mind.
We will take people to streets and public squares tomorrow. A small mistake can cause big human victims. Our task is to administer White Revolution (as cotton) with no disorder, bloodshed or anarchy.
In order to fulfill these important tasks, we must today jointly establish the foundation for tomorrow's reforms, and direct our joint political activities into one channel based on the ideas and principles of nonviolent civil resistance. And for a successful political activity, we need you to join the ranks of the Birdamlik popular democratic movement, which will later evolve into the Birdamlik Liberal Economic Party of Uzbekistan to be established on human and financial resource of our movement. We hope this move will boost our movement's influence on the country's life.
Therefore, be more decisive and more courageous, and join our movement and get in touch. Throw away your fear, indifference and belief in lies and join our ranks!
From a political movement to a main opposition party
Members of Birdamlik can automatically become Birdamlik Liberal Economic Party of Uzbekistan (BLEPU) members, should they wish to do so. The BLEPU will be established by reforming our movement into a political party.
We read in the Constitution of Uzbekistan: "Article 33. All citizens shall have the right to engage in public life by holding rallies, meetings and demonstrations in accordance with the legislation of the Republic of Uzbekistan. The bodies of authority shall have the right to suspend or ban such undertakings exclusively on the grounds of security."
In future, the BLEPU will participate in parliamentary elections, regional and city legislative bodies, and we hope to win by enjoying the majority of votes in our favor. Educated and capable youngsters will be able to be elected to these legislative bodies. Only the fulfillment of the BLEPU programs can afford every one of us an opportunity to totally improve the situation in all fields of life and will give us a chance to reach the political and economic levels of well-developed democratic nations and countries.
In future, the BLEPU will initiate the distribution of all lands to farmers and peasants as property for unhindered and free use as they see fit. This will be a very important step toward establishing conditions for them to freely engage in entrepreneurial and other kinds of activities. The state orders for cotton and wheat will be eliminated completely. Borders with the neighboring countries will be opened and brotherly relations will be restored with them; trade and economic relations with them will be come a norm.
The Constitution of Uzbekistan reads, "Article 36. Everyone shall have the right to own property. The privacy of bank deposits and the right to inheritance shall be guaranteed by law." These constitutional statutes are very important for a free life and will therefore be unconditionally respected at all times. Failure to do so would destroy faith and trust in the legal, economic and political system of the country.
All that we have planned for future is for the benefit of Uzbeks and other nations of Uzbekistan.
We will certainly pay sufficient attention to the issue of full-fledged economical soundness of Birdamlik members and activists. They will enjoy special funds and specifically tailored programs. In order to improve their economic knowledge and to actively engage their skills, free-of-charge classes will be instituted. Those who complete those courses will be able to successfully engage in economic and entrepreneurial activities. They will come to own and manage large factories, plants and companies.
We hope that the new Uzbek society will conquer new economic and trade peaks and they will produce a great variety of quality products demanded and enjoyed worldwide featuring the Made in Uzbekistan label. The Birdamlik movement initially, and the BLEPU thereafter, will be there to help do just that. This will be a success of Uzbeks in general, our party, our nation and our Motherland. All these plans can only be fulfilled after the dictatorial Karimov regime is toppled in Uzbekistan. And the timing of that event depends on the level of activism, courage, organization and perseverance of all citizens, whose rights and freedoms this very regime is ruthlessly violating at all times.
Therefore, join the Birdamlik movement's ranks and contribute to the nonviolent, civic struggle against the dictatorship and the historical event of its toppling!
Building a nation of proprietors
Over the last decade, the Birdamlik popular democratic movement has been carrying out a painstaking explanatory work among our compatriots on the fact that proprietors are the backbone of any democratic state. Therefore, we are primarily paying attention to the establishment and formation of the class of proprietors. They will then be able to display their various business initiatives in the free market. It is a long-established fact that Uzbeks are prone to business and trading.
Having assumed authority thanks to peaceful resistance of vast masses of Uzbek citizens against the dictator and his surrounding, we will form an interim government. We will then enlighten our compatriots about ideas, principles and tasks of establishing a state where the rule of law is respected. We will throw out the dictatorial Karimov built with violence, corruption and injustice, and will launch the construction of a free, just, thriving and happy country and nation.
We will apply every effort to turn possession of property into a mass phenomenon. Because only the class of proprietors can lay the course of the society's development and lead the people to prosperity. And private entrepreneurship will become essential in the economic life of citizens, society and country.
In the USA, Canada, Germany, France, the United Kingdom, Italy, Spain, Sweden, Switzerland, Japan, South Korea and a number of other well-developed countries, that very private property establishes the population's quality of life and companies' economic efficiency. These countries' examples and experiences prove that only the private entrepreneur is capable of independently producing necessary services and products for consumers, society and country.
The Birdamlik movement initially, and the BLEPU thereafter, will turn private possessions into a norm in Uzbekistan, and doing so will promote a fully functioning market economy in the country. This, of course, does not mean that everyone will instantly become rich and turn into proprietors or aristocracy. But each commoner, worker, farmer and official in our country will have his/her own monies, house, apartment, car, and company stocks.
The state orders to purchase cotton, wheat, silk cocoon and other agriculture products, which are economically unprofitable for agriculture workers. After the lands are privatized, the state will not interfere in the economic and entrepreneurial activities of citizens. A new national currency called Turon will be introduced and its exchange for foreign currencies will be ensured by the state.
At the international level, the policy of open doors, good will, and mutually beneficial cooperation will be maintained. Borders with all neighbors will be opened and visa-free regime will be instituted.
In the future, highly qualified experts from Uzbekistan will work abroad only occupying well-paid intellectual labor-demanding positions. The Birdamlik movement initially, then the BLEPU will apply every effort to ensure that the citizens of Uzbekistan do not engage in odd jobs in foreign countries. Our state, based on private entrepreneurship of proprietors class, will provide all what is necessary for living, educating and perfecting qualifications of its citizens.
The Birdamlik movement's program in part reads: "Dear compatriots, entrepreneurs, masters, farmers and peasants, working ones and unemployed ones, state employees and officials! Shun your fears, indifference, your belief in lies, and remember your civil duty! Our people's foes are the Birdamlik movement's foes, so join and be with us! Join our ranks and contribute to the historical deed of toppling the dictatorship and establishing democracy by participating in this nonviolent civil cause! Every one of us has the opportunity to become a nation of free and successful individuals and families!
"Dear compatriots! We hope that having familiarized yourself with the manual in your hands, you now have a direction to move in. When you read the second manual, you will obtain information on the actual implementation of methods of nonviolent political struggles.
"So, read, study and join our cause for establishing a free, thriving and just life in long-suffering Uzbekistan!"
Respectfully yours and hoping for fruitful cooperation,
Birdamlik, the popular democratic movement
Source: the official website of the Birdamlik movement