Speak Up for success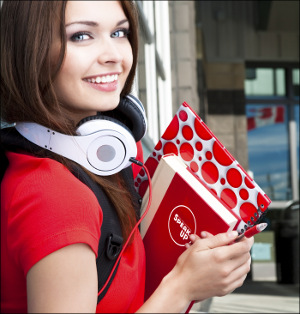 Speak Up is part of the largest language school network in Poland, which belongs to the international capital group Empik Media & Fashion. In 2012 revenues of the Group were about PLN 3.2 billion (over 1 trillion USD).
The language school division is represented by Learning System Group (LSG) which operates 115 schools with more than 100.000 students. LSG is the leader in teaching foreign languages in Central and Eastern Europe.
Being listed in Warsaw Stock Exchange since 1997, EMF has become one of the leading distributors of language courses, media, clothing, cosmetics and children's products in Central Europe. It includes well-known brands as Hugo Boss, River Island and Esprit.
Our school has been recognized in the prestigious Book of Lists 2012 , taking first place in the category of number of students and offer.
Speak Up specializes in teaching English to adults using a unique method that combines the most modern multimedia tools with classes conducted by highly qualified instructors. There are Speak Up schools all over Poland, Russia, Ukraine and Turkey.
Moreover, our students get a written guarantee.
Speak Up is an innovative and profitable company with 65 corporate owned centers in 4 countries. We would like to share the success with you.
The company is seeking business partners who have the resources, local market knowledge, and business management background.
The Speak Up system needs to be professionally implemented by our partners all over the world, therefore we invite entrepreneurs with an in depth understanding of the local market as well as an excellent business network and contacts that are necessary for an effective and successful launch of the business.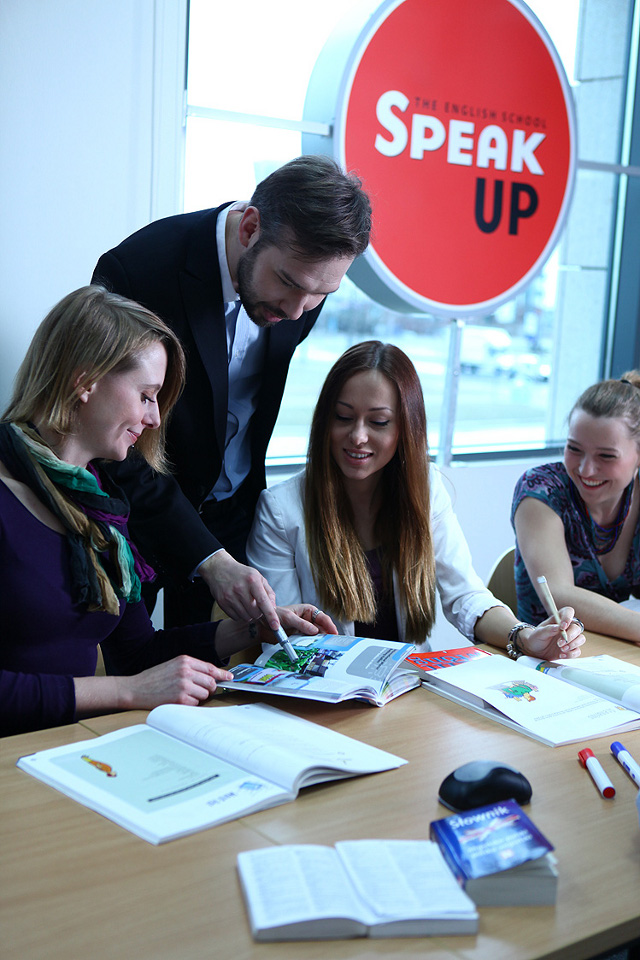 We will work to your local market requirements, providing all of the cutting-edge tools and training needed to make your Speak Up school the leading language training centre in your market. The company provides unparalleled management and staff training to franchise partners besides specific management software, a learning management system, books, manuals, training materials, call centre training, job descriptions and career paths for each position within the organization. There is also a wealth of marketing, sales, monitoring tools and methods at your disposal.
You can become part of the prosperous business. Speak Up requires:
Entrepreneurial spirit
Sales and marketing experience
Local service industry experience
Leadership
No language training experience is required.
Many of Speak Up centers reach a profit margin of well over 40 %.
Speak Up franchise partners ought to have a network of business acquaintances in the territory to build the right team as well as strong marketing and sales background. They will also need to have the sufficient capital to launch and operate the business.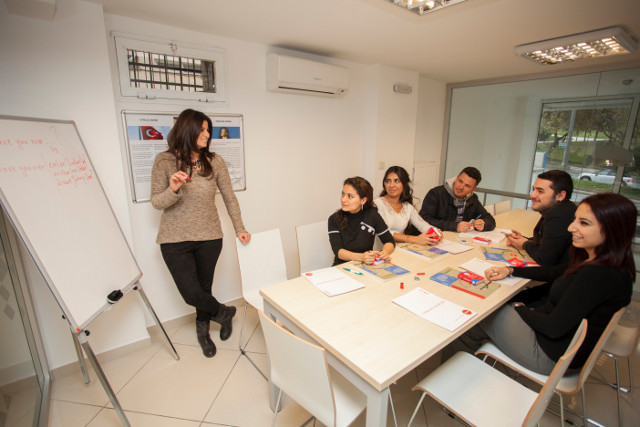 Speak Up has been created by people with a passion for languages as well as an in depth experience of international projects. We are more than happy to share our experience and success with prospective partners in Europe and Asia.
Terms of the agreement:
Min. investment: 100k€ to 500k€
Initial Franchise Fee: will depend on size and potential of the territory
Royalties: 6
%Countries present: Poland, Ukraine, Russia, Turkey
Total number of centres: 65
Term of the agreement: 10 years
To learn more about how to become a Speak Up partner click here.