Uzbekistan: More gas for export, less for domestic consumption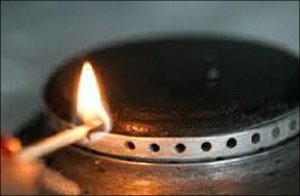 The construction of the fourth branch of the Uzbek section of the Central Asia—China gas pipeline will launch in the second half of 2015. An unidentified representative of the China National Petroleum Corporation (CNCP) told the RIA Novosti news agency that the construction is estimated to cost $800m and extend for about 200 km.
The fourth branch will link the currently utilized infrastructure of the gas pipeline in Uzbekistan with that under construction in Tajikistan.
Background: The construction of the Central Asia—China gas pipeline was launched in July 2008, and it was first utilized in December 2009. The entire length of the gas pipeline is planned to exceed 10,000 km, which will straddle Turkmenistan, Uzbekistan, Tajikistan, Kyrgyzstan and China. The capacity is estimated to reach 85b cu.m.
At this time, the entire length of the pipeline reaches some 7,000 km; the pipeline is built on the Turkmen, Uzbek and Kazakh territories. The pipeline further extends into China and reaches the city of Guangzhou; imported gas is further internally distributed to other Chinese cities via existing pipelines.
The Asia Trans Gas Joint Venture, established by UzbekNefteGaz and CNPC in 2008, started constructing the firth branch of the pipeline in Uzbekistan on 30 Jun 2008 and completed by December 2009; the second branch was completed by 2010. The $2.2b-worth third branch was completed in December 2014 and is expected to boost capacity up to 55b cu.m.
In June 2010, UzbekNefteGaz and CNPC inked a framework agreement on purchase and sale of natural gas up to 10 billion cu.m per annum. In the meantime, natural gas extraction has been decreasing in Uzbekistan year on year. For instance, according to annual ratings of British Petroleum, the country extracted 59.1 billion cu.m. in 2010, 57 billion cu.m. in 2011 (UzbekNefteGaz reported extracting 63,036 billion cu.m.), 56.9 billion cu.m. in 2012, while only 55.2 billion cu.m. were extracted in 2013. (BP is expected to release 2014 data by mid-2015.)
Despite the decreasing amounts of gas extraction, Uzbekistan is prepared to continue exporting it and even stepping up exports. At the same time, the Uzbek population is suffering constant shortage of natural gas; many people are resorting to coal, woods and dung.
Even official and pro-government Uzbek mass media started writing about the gas shortages lately. For instance, the Podrobno.uz carried a piece of news on January 20, reporting schoolchildren had to put wood sticks into a handmade furnace to keep their classroom warm.
"That is how schools in Kokand are heated in the 21st century. And stokers here are children. We do not even know who to address—neither the governor nor the education administration [are helping]. So, schoolchildren and teachers are asking for your help," a participant wrote on the Obschestvenny Kontrol [Public Oversight] community's Facebook page.
"Kokand [residents] not only study in schools in such conditions, but also live in similar conditions; Kokand residents are not alone either. This problem is faced in all of the regions [in the country], while gas is produced domestically. People have been sounding alarm for several years, but no changes seem to be happening in the situation…," a different participant writes.
"More is yet to come when the third branch of the gas pipeline will be activated for export… Then we will not have even woods—every [tree] will be chopped down. [Trees in] half of Tashkent have already been chopped…" a third participants laments.
It is noteworthy that of the 140 critical commentaries on said Facebook page, Podrobno.uz picked only one: "One of the forum participants has resourcefully said, 'Now this is a real school teaching how to live!' "
The increasing number of reports by independent mass media in cold seasons of the year have eventually forced the UzbekNefteGaz National Company, the cock of the walk so to speak, to react to the situation in the following way: "Lately, certain foreign online publications have been disseminating ungrounded rumours that residents in some regions are experiencing interruptions in gas supply. Moreover, unscrupulous authors are disseminating trumped-up gossips that the country's residents will use coal and wood only in the future.
"In reality, reports on gas supply disruptions are untrue. Further, additional infrastructure is being established in the country, on par with practices in developed countries of the world, which will allow for a maximally effective use of liquefied gas along with the natural gas. This will allow maintaining uninterrupted and stable supply of natural gas to all consumers.
"It is also appropriate to emphasize here that gas delivered to the population has been increasing year on year in Uzbekistan, and not decreasing [as reported]," UzbekNefteGaz claims.
Obviously, no realistic country would build gas pipelines to leave them empty. Consequently, when the fourth branch of the Central Asia—China is filled with eastbound gas, Uzbek citizens and residents will get less fuel.
The appetite of the energy-hungry economy of China is constantly growing. The appetite is being satisfied by energy pumped out of Central Asia, leaving its residents in cold every winter.
Fergana international information agency.