US military vehicles: Expensive gift for Uzbek President or non-disposable "garbage"?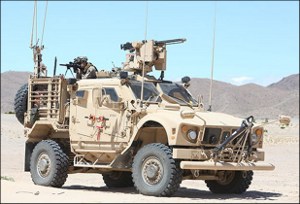 Deputy Assistant Secretary of State for Central Asia Daniel Rosenblum told the Voice of America that over 300 modern military machines would be granted to Uzbekistan in the next few months. To be more specific, 308 Mine-Resistant Ambush Protected (MRAP) vehicles and 20 more armoured recovery to maintain said MRAPs will be handed over to Uzbekistan under a program called Excess Defence Articles (EDA).
According to the representative of the Department of State, Washington is certain that Uzbekistan is in need of these defensive armoured vehicles to combat terrorism and drug trafficking. "They are intended to protect personnel, crews and passengers in areas that there might be explosive devices, mines, so on," Deputy Assistant Secretary Rosenblum says. He further clarifies that these particular vehicles "are not coming from Afghanistan" as was previously expected, but "are coming from other places."
M-ATVs are modern wheeled armoured vehicles produced by the US-based Oshkosh Truck Company. Each such vehicle's cost was US$470,000 in 2009.
Obviously the fact in question raises at least two questions: 1) How would these vehicles benefit (or harm) Uzbekistan and the region? 2) Does this fact mean that Washington is thus expressing its unequivocal support of Islam Karimov ahead of the presidential elections in March?
* * *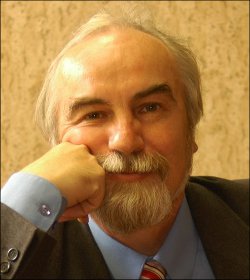 Ajdar Kurtov, the chief editor of Problems of National Strategy (Russia):
First of all, I must indicate that the United States of America is the largest exporter of military equipment in the world. The USA has very well developed military-industrial complex. This circumstance allows us to arrive at a conclusion that perhaps, in this case, there are both economic and political considerations [confined] in the delivery of these armoured vehicles.
The economic aspect is quite obvious. Military equipment is always very expensive; its sale as part of non-raw material section of economy and as a product with high added value testifies to the success of the USA, whose military equipment is in demand worldwide.
On the other hand, the political aspect stems from the fact that military equipment is a way of tying any country, which is receiving it, to the interests of the producing- and selling country. After all, what is this technology's significance? Let's say, unlike a civil car, an armoured vehicle has a specific purpose: extracting as much as possible useful and beneficial functions in a short period of time, i.e. in a battle. Combats can last a short span of time, during which the enemy must be defeated. Further on, after the battle, it [the vehicle] can be repaired for months. At the same time, individuals purchase civilian cars for a different purpose: to be able to drive it for a long period of time. Accordingly, military equipment is produced in such a way that it is possible to extract the maximum amount of useful combat functionality. Consequently, maintenance and repairing of such vehicles is inevitable. These very maintenance and restoration issues often tie the customer-country to the seller-country. Should the latter not provide spare parts, the former would have to follow the seller-country's line of policy.
Armed forces of Uzbekistan will utilize this technology, which will get out of order, and the Uzbek army will be forced to appeal to the United States for spare parts or, most probably, for maintenance; after all, this technology can be very complicated. And they [Uzbekistan] could be denied in case Washington thinks that Islam Karimov in Tashkent is somewhat diverting from the line of policies of the [ruling] party and government in Washington. This is one of way of hard-and-fast tying a country to another country's policies. In this case, the policy of the USA is reasonable from national interests perspective.
Is this a "step toward" [the Uzbek authorities] ahead of the presidential elections [late March]? Probably, yes. Because such decisions are not adopted just like that. Perhaps the Uzbek leadership has been raising them [presumably: requests] over the 23-year independence period. There was a period, when that very United States initiated a military equipment embargo on Uzbekistan following the 2005 events; and now they are changing their relations drastically. But has anything in principle change in domestic policies in Uzbekistan since 2005? Nothing has changed. Therefore, this [military assistance] could be interpreted as a token of support of Islam Karimov by Washington. In other words, the US accepts the fact that he will once again run for another presidential term. As you see, things are interlinked.
* * *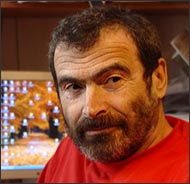 Arkadiy Dubnov, expert on Central Asia:
I think this is quite a significant milestone in the history of US-Uzbek relations. On top of the fact that this [military assistance] is a serious material contribution to the strengthening of Uzbekistan's defence capabilities, it is also a certain move on the part of the USA to signify its will to maintain special relationships with Uzbekistan. I think this peculiarity puts Uzbekistan under a different light compared to all other Central Asian nations, because no other regional country received such massive military and technical assistance from the USA in the last several years.
However, this [assistance] could be explained by other causes as well. Uzbekistan is a key country in the system of preventing potential threats from Afghanistan after the American troops and NATO member-states' contingents withdraw. Besides, Uzbekistan remains a quite serious opponent to Moscow's attempts to establish new integration unions in the post-Soviet space. I would pay attention to recent rather harsh statements by Islam Karimov that Uzbekistan would never join union, which recreate the USSR in one way or another.
I would not directly link Karimov's statements [above] with the announcement of the American military assistance [in question]. But I think it is important for Washington that there is a serious country in this part of the post-Soviet space, which withstands to Moscow's aspirations to establish new integration bodies.
On top of all this, this multimillion-dollar assistance to Uzbekistan—and we are talking about some 150 million dollars—could have other consequences as well. The thing is this defence technology, as it was called, could be utilized for not only combating terrorists on the Afghan border, but also on mined territories with neighbouring countries as well. Primarily on the border with Tajikistan, because we remember that several sections in this border zone remained mined for 15 years. So it is quite possible that Dushanbe, and perhaps Bishkek as well, is concerned that military might of Uzbekistan is about to increase.
* * *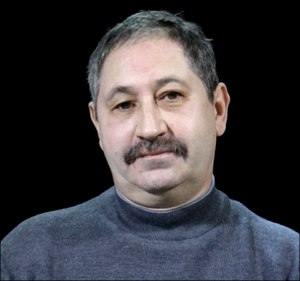 Aleksandr Goltz, chief editor of the Yejednevnyy Jurnal [Daily Journal] online portal and a military expert:
Three hundred armoured vehicles is quite a significant number. This is going to strengthen the military potential of the Uzbek army, obviously, which I suspect has not updated its military equipment and technology since the Soviet times. The USA has to do something with this equipment now that the operation in Afghanistan is over, and transporting this technology back to the US or Europe would cost more than it costs.
- But they are claiming the equipment is not from Afghanistan.
The US has military bases in the Middle East as well: in Kuwait, Saudi Arabia. Apparently, these armoured vehicles are from there. The US runs a programme for transferring excessive weaponry [to other countries]. And because the US is absolutely justifiably concerned in regards with regional security after troops withdraw from Afghanistan, they are attempting to strengthen the military potential of these countries in some way.
- But why has the US chosen Uzbekistan specifically and is not offering the technology to Turkmenistan, which faces serious problems on the Afghan border?
It is difficult to say what determines their final choice; but we do know at least that Uzbekistan withdrew from the Collective Security Treaty Organization [CSTO] and perhaps this contributed to the adoption of the decision in question.
* * *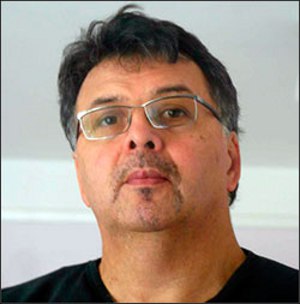 Alisher Ilkhamov, a historian, sociologist and associated fellow at the School of Oriental and African Studies in London:
The decision to delivery 300 MRAPs (Mine-Resistant Ambush Protected) to Uzbekistan is, of course, an expensive gift, which may strengthen the country's military potential. But a number of questions arise and I would emphasize two: one on the efficiency and economy and the other on the political context.
I will start with efficiency and usefulness of these machines, so many in number too, for the country. These machines are meant to be utilized mostly in so-called asymmetric wars, when one party is regular and well-armed troops, while the opposing party is an uprising army that resorts to partisan war tactics, including placing mines on roads used by the foe. Uzbekistan has never been involved in such wars and there is unlikelihood that [Uzbekistan] will wage [such wars] in near future. Therefore, Uzbekistan is unlikely to need such massive defence from improvised denotation units. Daniel Rosenblum claims that these MRAPs would be used to combat terrorism and drug trafficking. However, it is doubtful that such massive and floppy vehicles could be efficient for such purposes. As is known, MRAPs were produced in large numbers, and now the US military leadership is puzzled over how to get rid of them now. They were mainly used in Iraq and Afghanistan.
I am surprised by Mr Rosenblum's statement that they would be shipped not from Afghanistan. Where from then? On the one hand, as is known, the US decided to leave no MRAPs in Afghanistan, because the poorly educated (mostly) Afghans would simply be unable to master the electronics these MRAPs are stuffed with. So, where would then the US take these MRAPs, which were used in Afghanistan? To Pakistan only? On the other hand, shipping MRAPs from Iraq would cost a lot more. As Daniel Rosenblum says, the recipient country bears delivery expenses. Preliminary estimates suggest delivering these vehicles would cost around 50,000 dollars each! Even if one presumes that the MRAPs in question are granted, it is still a big number that will burden the state budget. Add the super expensive maintenance and procurement of spare parts because these vehicles are not brand new, but have been intensively used in real theatres of war and combats. Lastly, these super heavy MRAPs, as past experience shows, destroy the roads they use, especially those in countryside. Statistic data suggest 70% of the bridges in the world would be unable to bear the weight of MRAPs. So who is going to shoulder these imminent expenditures? Clearly, the workers and labourers as usual. So the population can forget about freeing itself from the yoke of forced labour?..
The second issue is linked with the socio-political context. It is clear that this gift is a token of goodwill, which is especially significant in the new geopolitical context. But we must very clear about the fact that these vehicles, no matter how insignificant their contribution is from the military-strategic viewpoint in Uzbekistan, can still be utilized for two purposes: 1) military parades to tickle the political leadership's pride, and 2) against the population in case a new Andijan take place. Meanwhile, the probability of such an uprising is increasing, especially in the light of reverse flow of Uzbek labour migrants returning from Russia. After all, the claimed 8% economic growth the state statistician report is more than doubtful. And this very large number of labour force may transform into a different kind of force, should they fail to secure a well-paid job in their own homeland. This force could certainly become an "improvised explosive device."
By Feruza Jani and Maria Yanovskaya
Fergana international information agency.