Uzbek rights advocate complains to OSCE over presidential election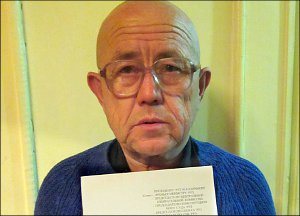 Shukhrat Rustamov, a Tashkent-based human rights activist, administered a self-styled "monitoring" of voting during the recent presidential elections in Uzbekistan on March 29. He has personally counted the number of voters that came to Polling Station No. 492 in Tashkent throughout the entire elections day. He then compared his own numbers with those in official data only to be bewildered by an apparent and significant difference between the two. The independent elections observer's calculations suggest only around 30% of the total number of 3 880 registered voters in his constituency voted. Mr Rustamov believes it was necessary to complain about the documented violations and lodge them not only with government arms, but also with head of the OSCE mission in Uzbekistan.
Mr Rustamov started counting the voters at 0630 hours on Sunday. The first voters to show up at the station were three secret service officers in plainclothes and four uniformed policemen. Having then calculated a total of 578 voters who cast their ballots at this particular station, Mr Rustamov took a lunch break and returned at 1400 hours. Over the next two hours of elections observation, the number of voters coming to elect a future Uzbek president increased by another 42. Mr Rustamov then decided further monitoring was meaningless because the very fact of voters' complete absence was sufficient to believe the number of votes could not possibly change by 2000 hours.
"The polling station worked for 14 hours, of which I observed 8.5 hours: I counted 620 voters," Mr Rustamov told Fergana. "Let's assume that another 500, maybe even 1 000, voters voted over the 5.5 hours that I was absent. But even then the total voter turnout may not be '90%' as the official mass media report."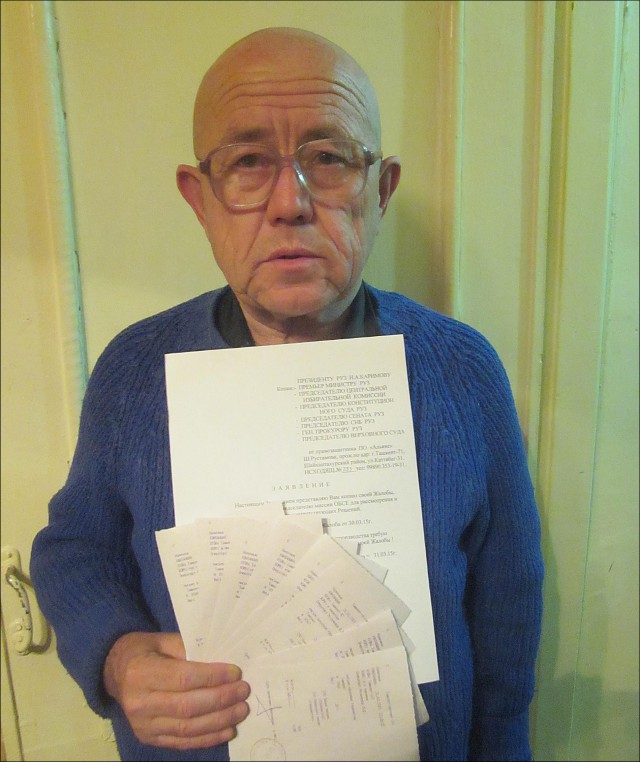 Mr Rustamov holding complaints

Mr Rustamov filed a complained against falsifying data on the presidential elections day with the OSCE mission in Tashkent on March 30. He then sent copies the next day to Uzbek President Islam Karimov, the prime minister, the prosecutor general and chairpersons of the National Security Service, the Central Elections Committee, the Senate, and the Constitutional and Supreme Courts.
Although Mr Rustamov sent his complaints to so many government arms, he has no illusions about receiving a response: he ran into the stonewall of silence after the parliamentary elections in December 2014. Back then, Mr Rustamov administered another monitoring and believes he uncovered the secret of reported "voting en mass" during any and all elections in Uzbekistan.
"I came to a polling station I am registered with at 1900 hours and asked how many people have voted. I was told 3 880 voters [voted by that time]," the rights advocate continues. "I then produced my own voter invitation and the commission members started looking for my name in the voters lists. Lo and behold, there was a signature against my name and it was a fake one, obviously. Further, the same signature was in front of the names of my two children, who never came to this polling station that day! It is, therefore, safe to assume that signatures of all voters who do not vote are faked to [artificially] achieve the desired turnout numbers."
The courageous rights advocate, who did not fear standing up to the system, can only hope the OSCE will respond to his complaint. The only fact he is happy about is that the presidential elections in March 2015 were held more "democratically" as opposed to the parliamentary ones three months earlier—police and secret service paid no attention to Mr Rustamov whatsoever; this time they did not try to lead him away multiple times. Clear progress, indeed!
Fergana international information agency.