Kyrgyzstan: Life-long convict Azimjan Askarov reports poor health, thanks friends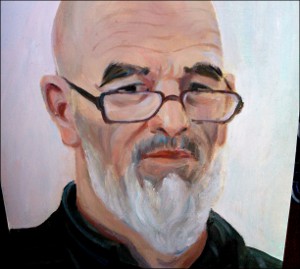 On the eve of his 64th birthday anniversary, human rights activist Azimjan Askarov wrote a letter of gratitude addressed to all those who supported and continue supporting him—friends, co-workers, international organizations and private entities.
"Over just two months of the new year of 2015, I have received some 1 500 letters from the five continents of Earth. Last year, I received drawings by 10-12 year old schoolchildren from Stockholm. They provided me with spiritual support by the means of such short letters. This year, I have received letters from Jamey, 4, Svetlana's son, and Peter, 75, and his wife Tuha, 74, from England," Azimjan Askarov writes. "The authors wish me soonest release, peace and tranquillity. They write that I need to know that I am not alone and a big number of my friends think of me every hour, every day. They wish me strength and restoration of justice in my case. They write that they pray for my soonest release and that they astonished with my courage. I am limitlessly thankful to the authors of these numerous letters for all the care and support they express. I am very sorry I do not have the opportunity to write to each and every one of these wonderful people with great hearts.
"Soon, on May 17, I will turn 64. However long I live is up to Allah's will," Ms Askarov continues in the letter. "But my age is showing its effects on me—my heart hurts often, I suffer from chest pain and I have contracted a number of various other diseases in prison. I must and do think of my time to return to Allah every moment. I do not know when the time allotted for me on Earth will elapse…"
Mr Askarov continues closely watching the events in the country even in incarceration. In his assessment, "All democratic processes in Kyrgyzstan [that took place] over previous years have been brought to naught by the bills of discriminatory nature, impunity for violent treatment and tortures."
Speaking of the conflict in June 2010, Mr Askarov states the following: "The state machine has artificially turned the suffering ethnic Uzbeks into the image of an enemy; those who defended their families, houses and villages from raids were convicted to extended imprisonment times. […] No matter how hard the Kyrgyz authorities try to convince the international community that such convictions in regard with Uzbeks are justified, they still fail [to convince]."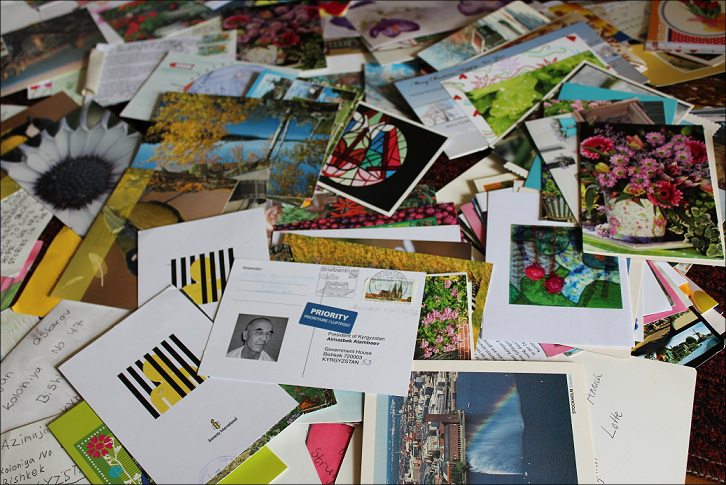 Thousands of postcards Azimjan Askarov received

Mr Askarov has his own—which is always precise—explanation of why radical attidues are on the rise in society. "Why are people from different countries joining the Islamic State?" he asks. He responds himself, "Because there is no trust in the governments in these countries." That said, Mr Askarov wrote a letter to the Kyrgyz grand mufti's office to have those in the upper echelon's of power hear his voice, but "they seem to have swallowed their tongues and did not even reply to my letter."
Background: On September 15, 2010, human rights advocate Azimjan Askarov was convicted to life-long imprisonment with the confiscation of property based on a trumped-up charge.
"I was persecuted exclusively because I used my right and demanded respecting ethnic minorities' right for free speech, which is guaranteed in the International Civil and Political Rights Pact; Kyrgyzstan is a [signatory] of it." Mr Askarov continues, "But the authorities are lacking political will at this time to call what is white 'white,' and 'black' what is black. Completely innocent people, including myself, are suffering and anticipating their final hours in imprisonment. Not only during the June events, but even presently police continue to selectively act when they arrest and launch criminal investigations…"
At the end of his letter, Mr Askarov sends his sincerest gratitude to his friends from many cities, countries and continents—San Francisco, Los Angeles in the USA, cities in Sweden, Norway, The Netherlands, Denmark, Germany, China, Mexico, Australia, Ireland, Canada, England, Guatemala, France and many other countries in the world.
The rights advocate also expresses his deepest gratitude to the Committee for Human Rights and UN other bodies, the European Union, the OSCE, the US Embassy in Kyrgyzstan, the International PEN Club, the Ombudsman of Kyrgyzstan, local, regional and international human rights organisations, including the Coalition Against Torture in Kyrgyzstan, Human Rights Watch, Frontline Defenders, Amnesty International, Group 65, the International Committee of Protecting Journalists, Freedom House, the Open Society Institute, and many other human rights organisations, which "have relentlessly fought and continuing fighting to achieve justice in my case."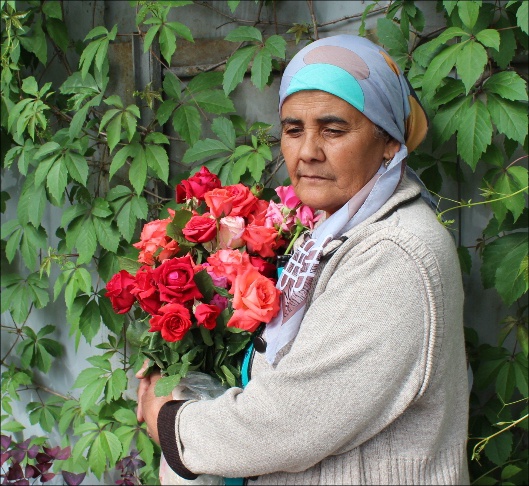 Mr Askarov's spouse, Khadicha Askarova

"I am limitlessly thankful to Allah," says Mr Askarov at the end of his letter. "He has granted me with such a big number of friends in the hardest times in my life, who continue thinking about, caring for and compassioning with me despite the significant distances between us. Thank you, Thank you and, once again, Thank YOU all from myself and members of my family!
"With limitless gratitude,
Azimjan Askarov
Bishkek, Prison #47"
Fergana international information agency.