The Chorsu Bazaar: A taste of Uzbekistan (+ photos)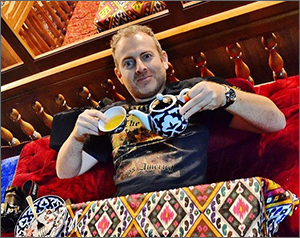 Images courtesy of Puerrtto.livejournal.com
Each Uzbek bazaar is somewhat reminiscent of all the other ones, and yet tourists see each and every one of them under a unique angle. As a rule, an abundance of exotics stirs excitement and delight in travellers: they incessantly click camera shutters in an attempt to comply with the brain's desire to capture the marvelous reality unfolding before eyes. Indeed, it is difficult to resist the pyramids of juicy pears, weaved baskets laden with freshly baked flat breads, hills of grapes, spices and other wondrous stuff displayed right under the sky and sometimes on the ground. Sadly, that is the precise part of this scene that none, save a very few, pay attention to.
Aleksandr Lapshin of Yekaterinburg is perhaps one of those few. Mr Lapshin blogs over at "Traveling through life". An ardent traveller and extraordinary personality, he visited 116 countries, including several trips to Uzbekistan, Tajikistan and Kyrgyzstan. He documented each of his trips in the form of interesting stories and photographs that are free of excessive romanticism, excitement or criticism.
According to Aleksandr, India and Central Asia are the two regions that stood out for him. Part of the memorable visits was that local cuisines required he pay extra attention like nowhere else. The blogger thinks "absolute disrespect for basic norms of maintaining perishable goods" is the reason for his extra caution. Owners of the markets and vendors there must at least think over Aleksandr's comments. After all, he writes from the viewpoint of a foreign tourist and attracting guests to Uzbekistan and developing tourism is a priority for this sunny nation in Central Asia. Even with all this put aside, Aleksandr is right.
The author/traveller has kindly permitted Fergana to reprint some of the images he made while visiting the famous Chorsu Bazaar in Tashkent in early August; the comments under images are of the authors'.
Chorsu
"Walking around the largest market in Central Asia [Chorsu], we […] saw with our own eyes how vendors were selling meat and kumys [fermented mare milk] in the scorching August heat of +40C in shade without any freezers or refrigerators. Absolute disrespect for basic norms of maintaining perishable goods. And this is where they cook pilaf and put meat that was under the sun for several hours just prior. Apparently the local residents have developed an immunity over the many years, but such meals often turn into predictable nightmare for tourists."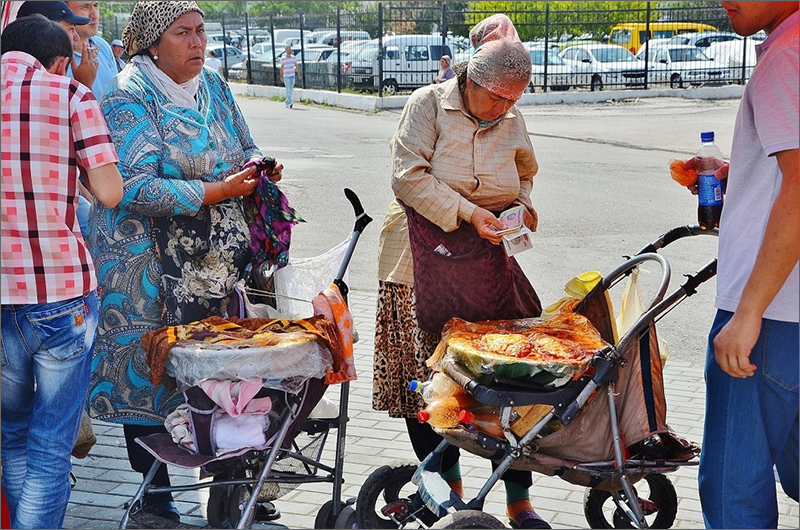 The Chorsu Bazaar, August 2015. The author's photo

"Explain me this: how can one keep a large barrel with milk, even if it is sour, in this heat the whole day? The Turks, by the way, keep ayran [drink] just like this in refrigerators—they respect norms of preparing and storing goods, whereas here I would not even think of trying this here."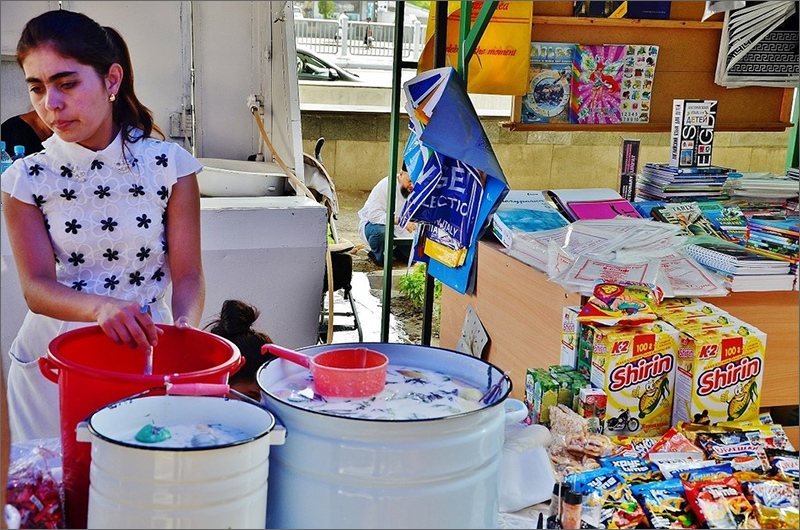 Рынок Чорсу, август 2015 года

"Mors… the same story. Water mixed with syrup, into which [the vendor] dumps piles of ice to keep it cold. As you realise, ice is made of water itself, while it is highly unlikely that the barrel is often cleaned and disinfected."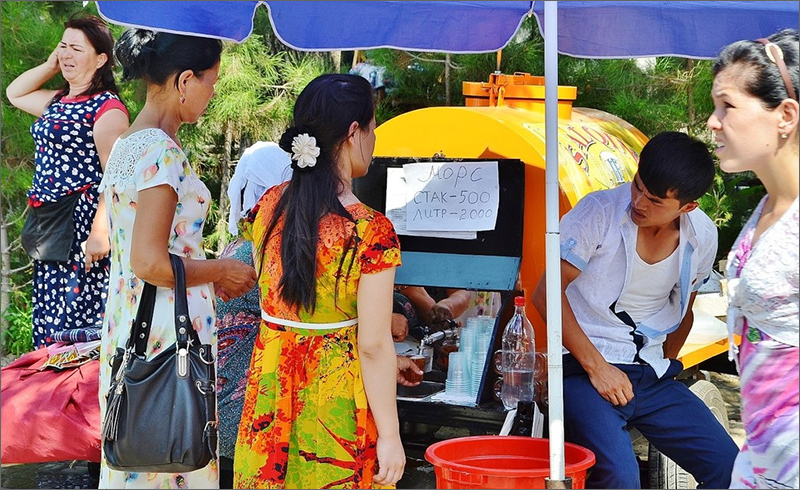 Рынок Чорсу, август 2015 года

"Fruits and vegetables in Uzbekistan are wonderful and juicy. Do not forget to wash them in boiling water after you bring them home; better yet, keep it in water with disinfecting pills for some time. The problem is that these fruits are often sprayed with water from a strange container to 'freshen' them up, and such containers could certainly have infections."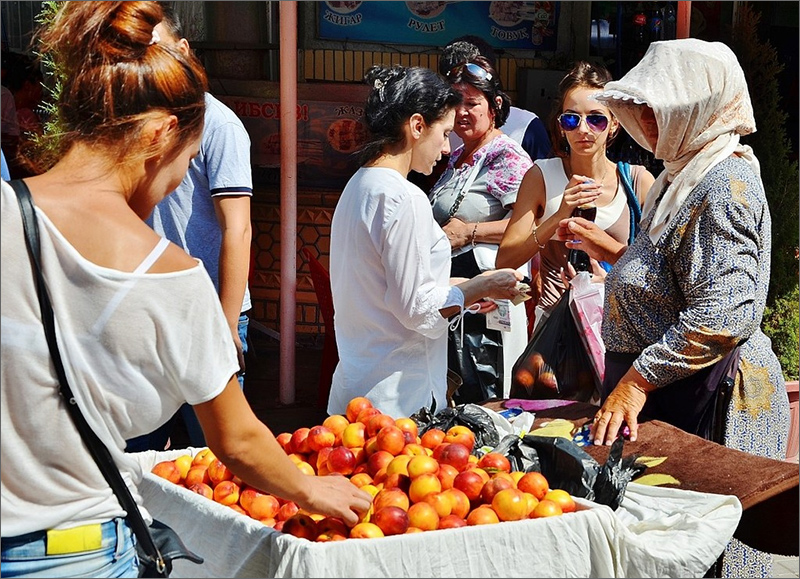 Рынок Чорсу, август 2015 года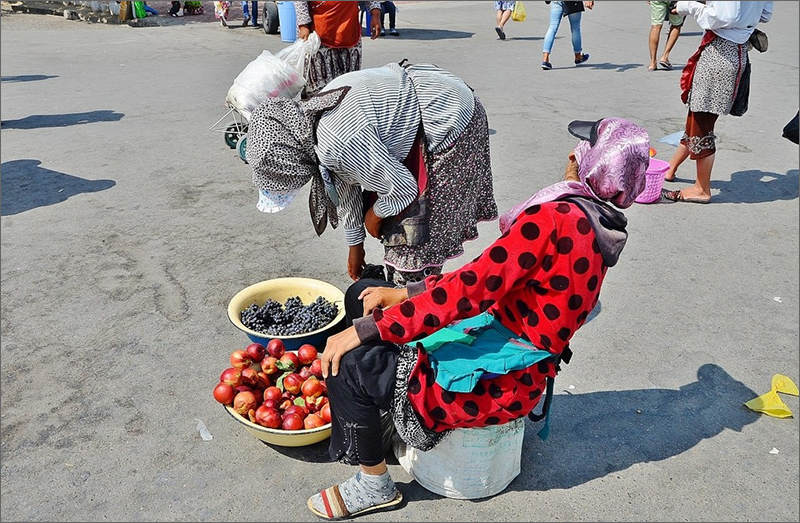 Рынок Чорсу, август 2015 года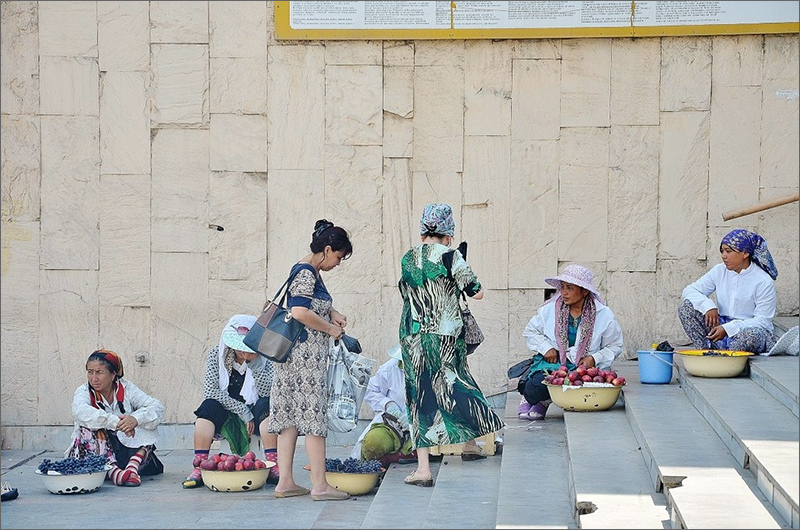 Рынок Чорсу, август 2015 года

"While you can eat 'piroghee', pick the kind without meat or dairy."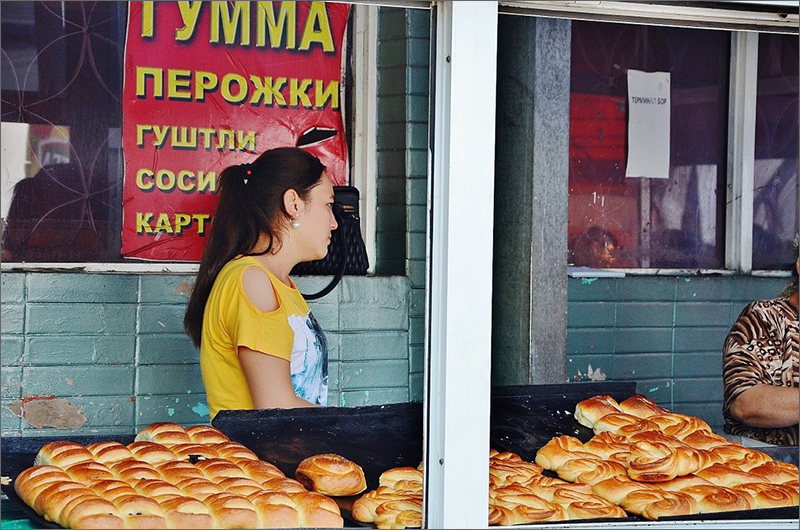 Рынок Чорсу, август 2015 года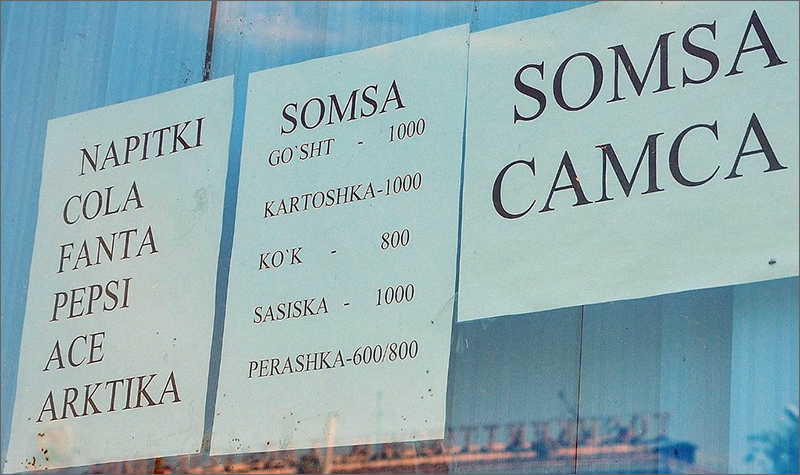 Рынок Чорсу, август 2015 года

"Perhaps, bread is safe to eat in this colossal bazaar."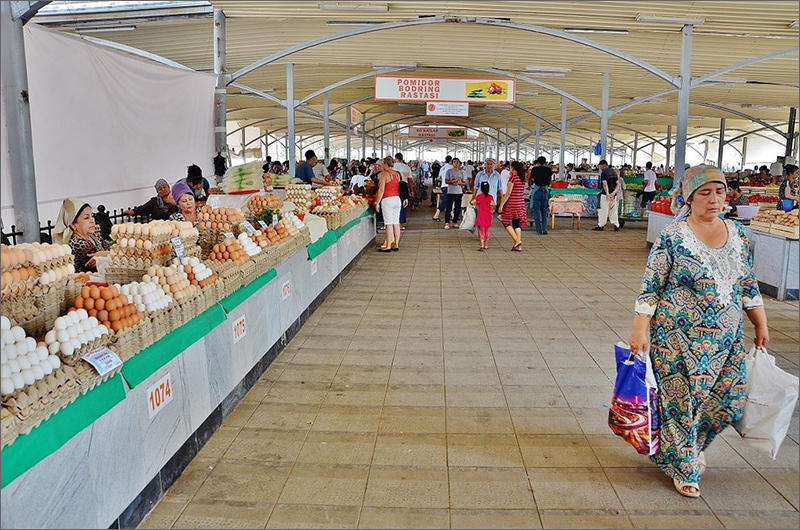 Рынок Чорсу, август 2015 года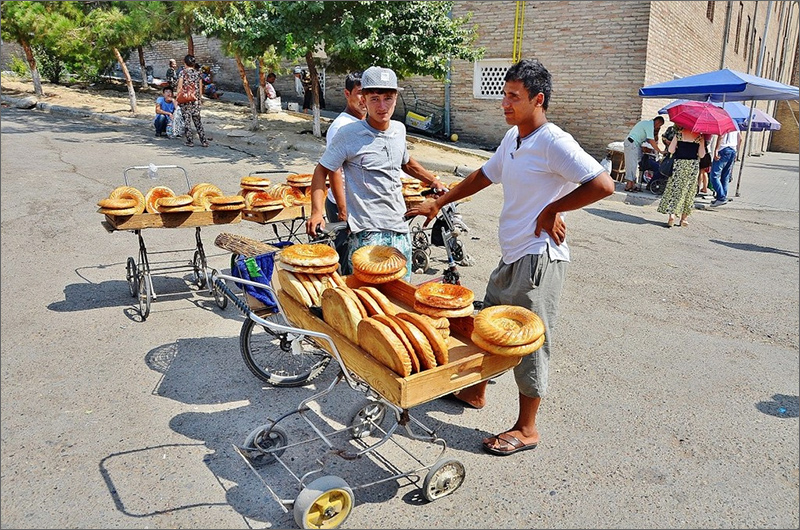 Рынок Чорсу, август 2015 года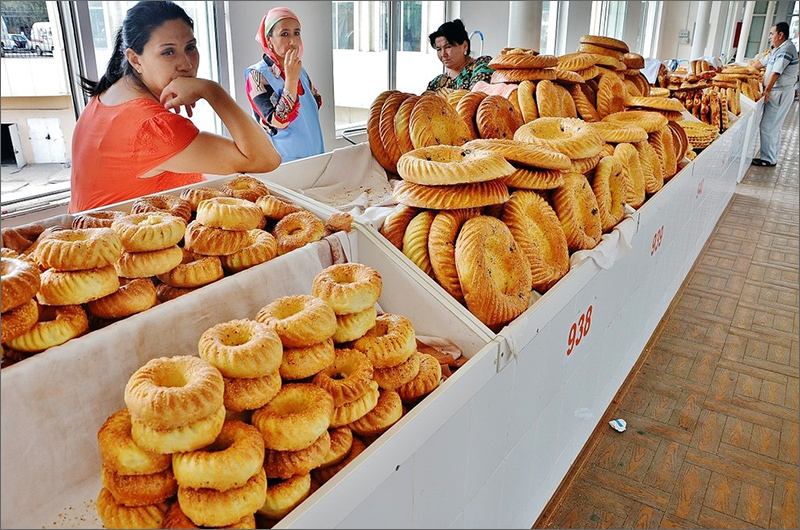 Рынок Чорсу, август 2015 года

"The process of baking bread and buns is mesmerising."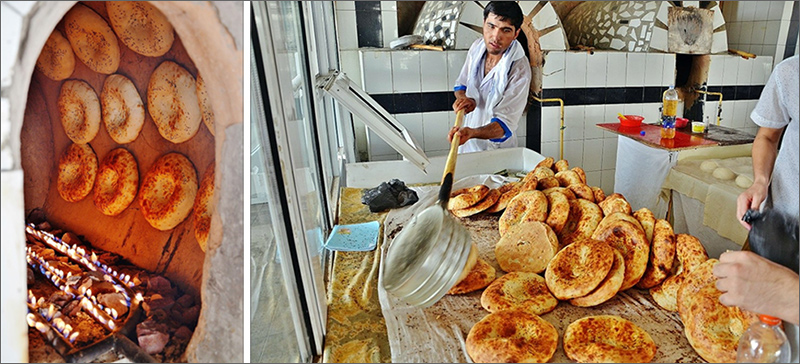 Рынок Чорсу, август 2015 года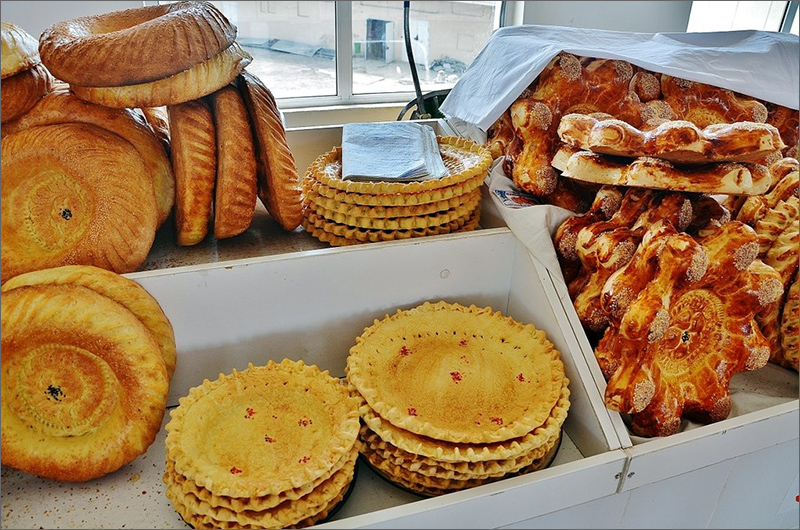 Рынок Чорсу, август 2015 года

"I eat this wonder with no fear for my health!"
Международное информационное агентство «Фергана»
All images are courtesy of Aleksandr Lapshin
Fergana international information agency.