Uzbekistan: A tale of Kazakhs slaughtering a horse (images 18+)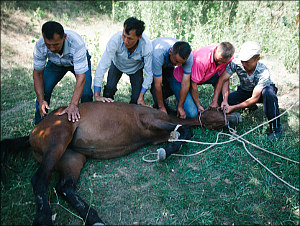 Images and text copyrighted by Timur Karpov/Fergana.Ru
The entire Muslim world is about to celebrate the Eid al-Adha—the holiday of sacrifice. But today's photo-story Fergana is presenting is not about the Muslim holiday, but sacrificial rites in general. In August 2015 photojournalist Timur Karpov visited the Jambay village in Tashkent Region, which is predominantly inhabited by ethnic Kazakhs. The local residents were having a circumcision party and slaughtered a horse for the occasion.
* * *
Everyone in Uzbekistan knows perfectly well how sacrificial rites are performed among Uzbeks when sheep are slaughtered. A cleric comes, reads prayers and the sheep is then slaughtered. The Kazakhs I took pictures of do the same, except it is not a sheep and no cleric is present. There are an elderly and a horse instead.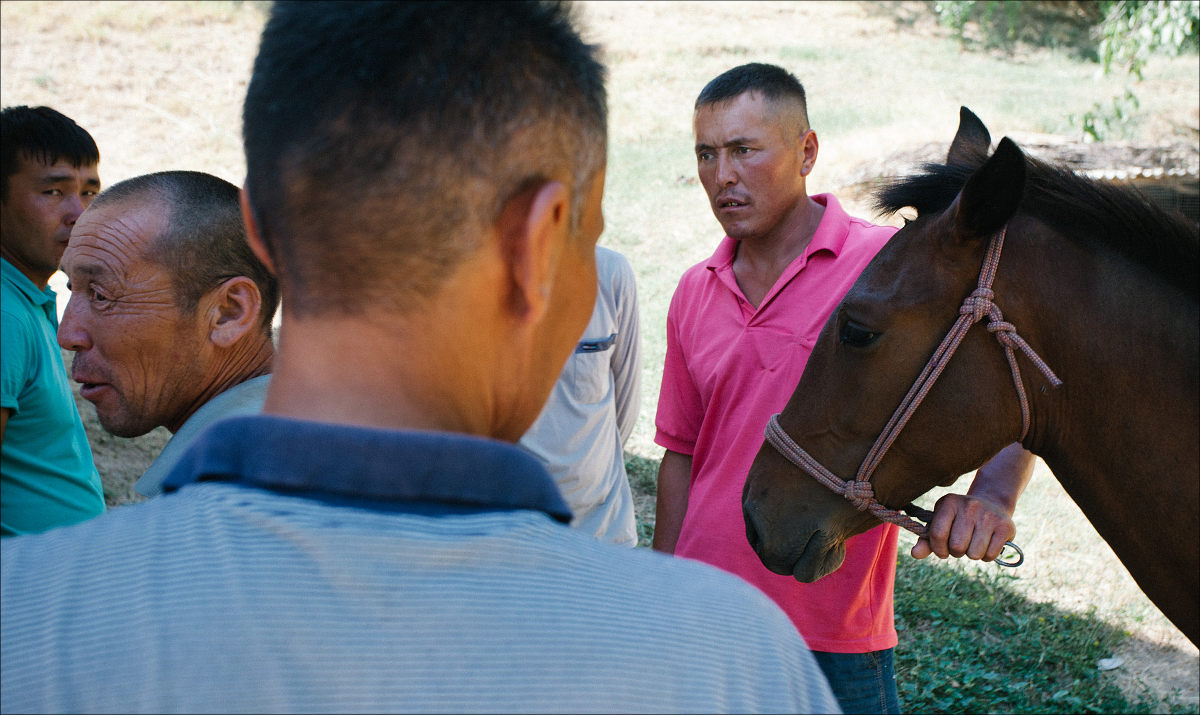 There is a belief that horses shed tears before death. I haven't seen any single horse crying; at least not the Kazakh ones that I saw myself. In the eyes of this particular horse I could only see an absolute comprehension of the events unfolding around. I was under the impression the horse was only fulfilling its duty. As if it knew and was preparing for this event since the very day it was born on.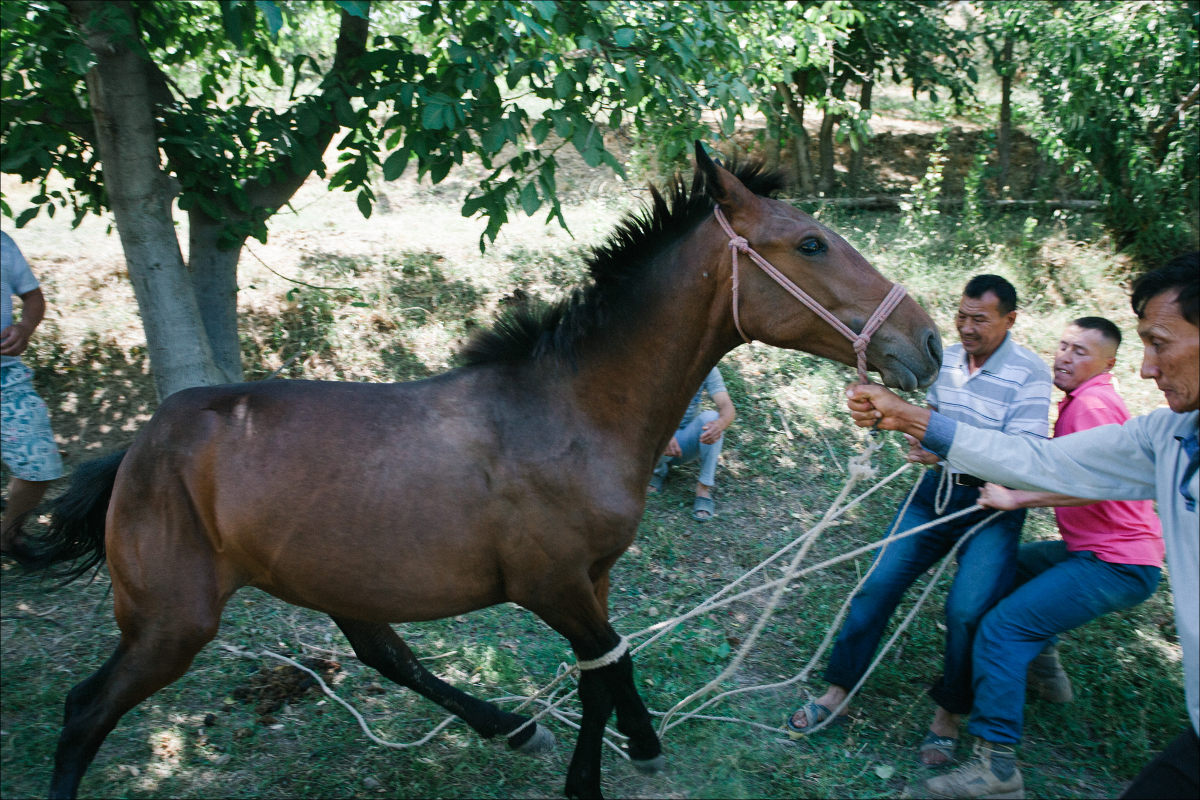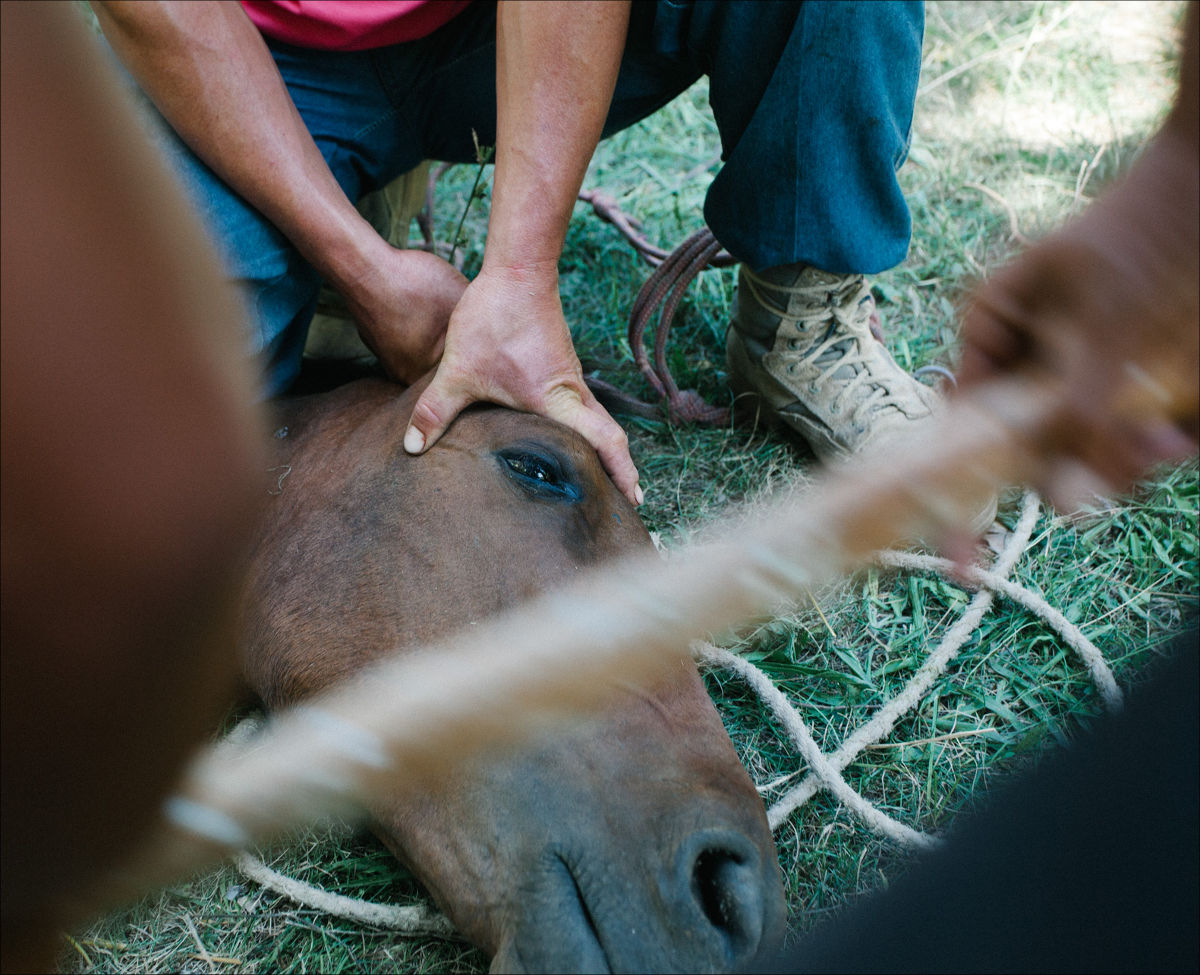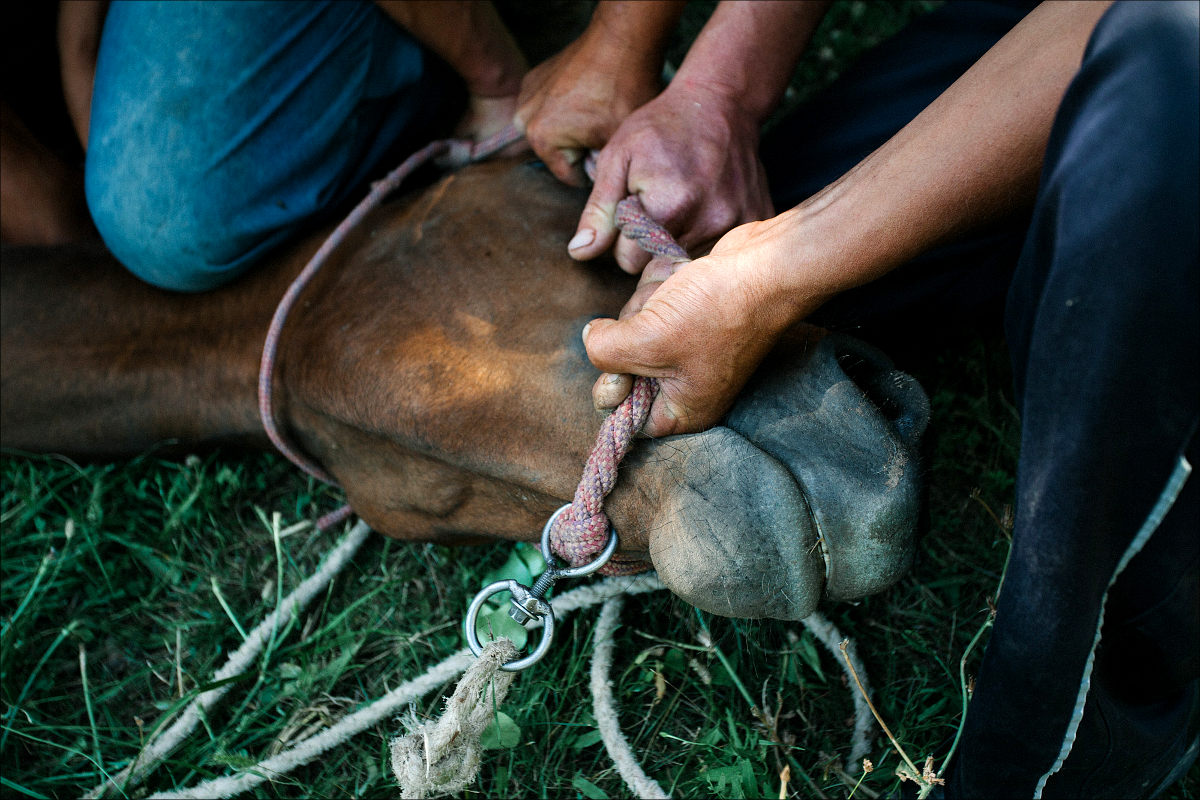 This particular animal was being sacrificed on the occasion of a "sunnat toy," a gathering to celebrate the circumcision of a boy. The high level of formality of the event surprised me. An elderly member came to the event, recited a short prayer over the tied-down horse and that is it—the animal was slaughtered. There was a crowd around it and everyone was watching. They treated the slaughtering process as something mundane, because it was mundane for them.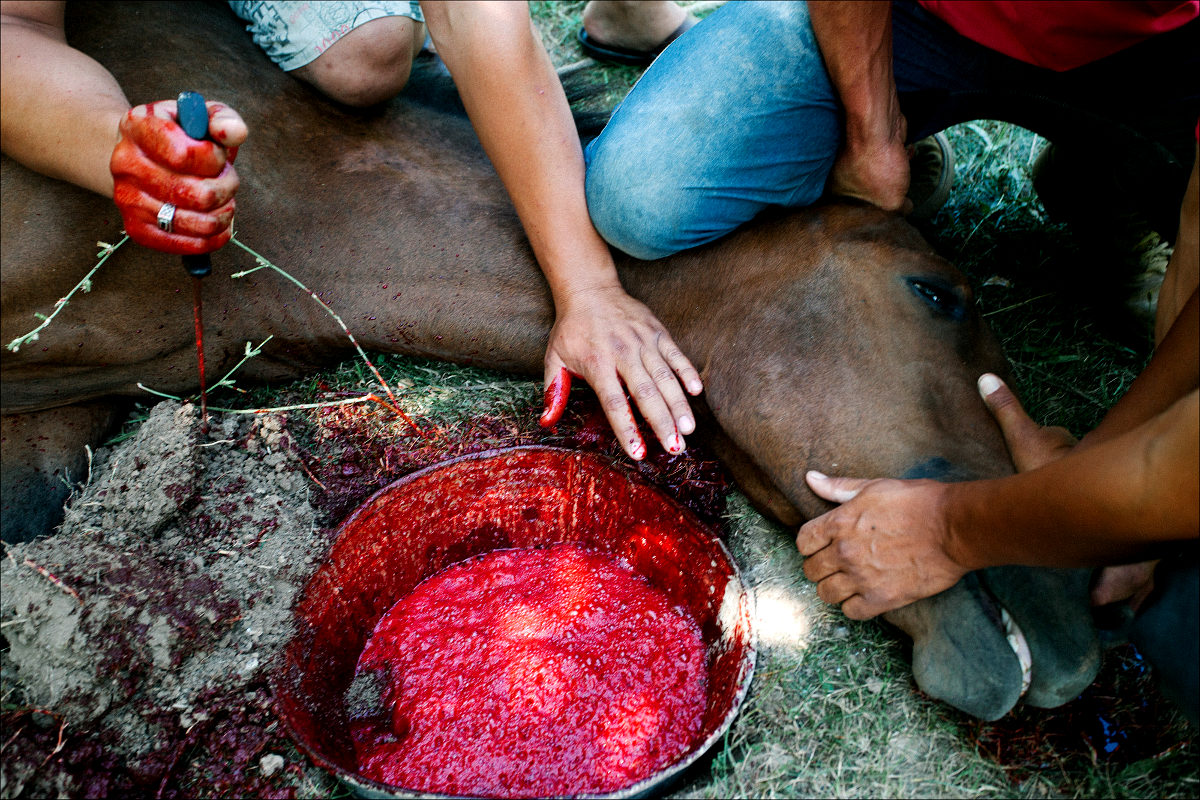 The horse's neck was slit open: it almost did not convulse in spasms and continued breathing… through a new hole in its neck. I have never seen an animal accept its death with such honour and dignity. The owner of the house and his friends slaughtered the animal in question as if they do this every day, sipping vodka from cups in their bloodied hands.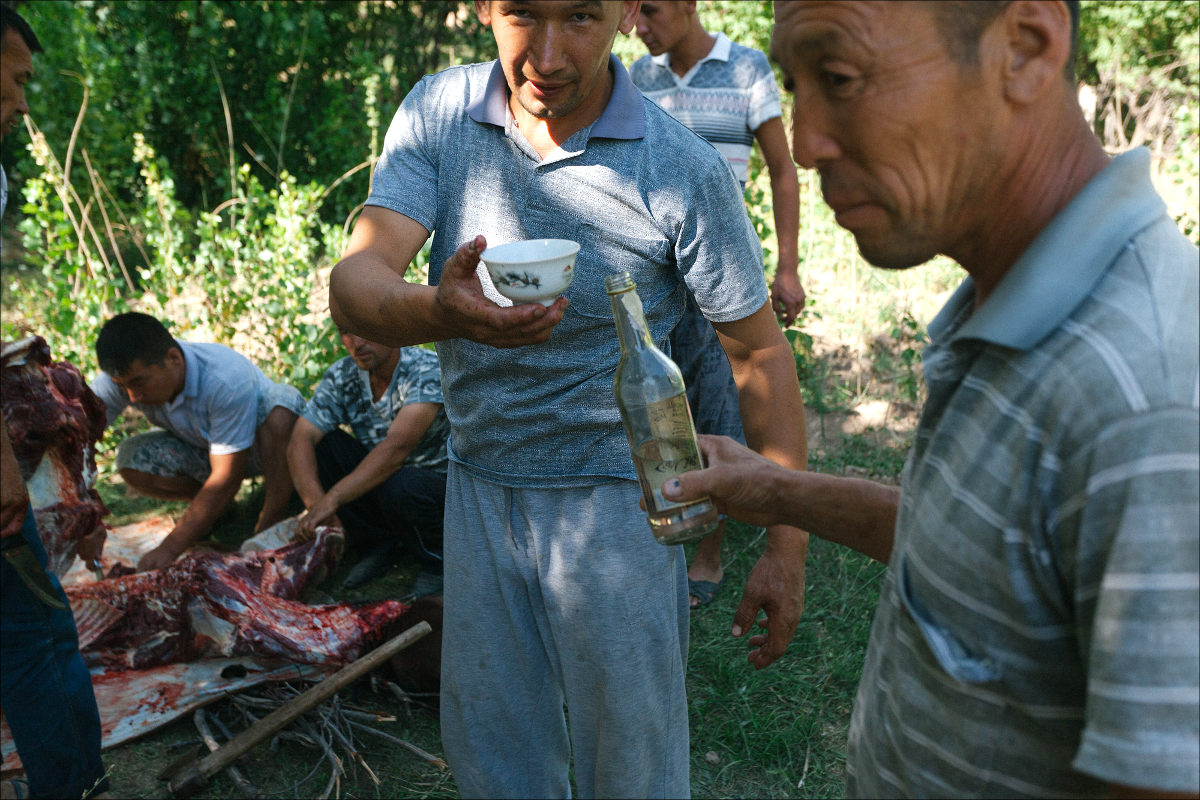 No single part of the animal was disposed of: intestines were used for "kazy" (homemade sausages), while some parts were used for beshbarmak and pilaf; someone picked up the skin, leaving some 200 US dollars.
The meat harvested from this horse lasted for two days of festivities…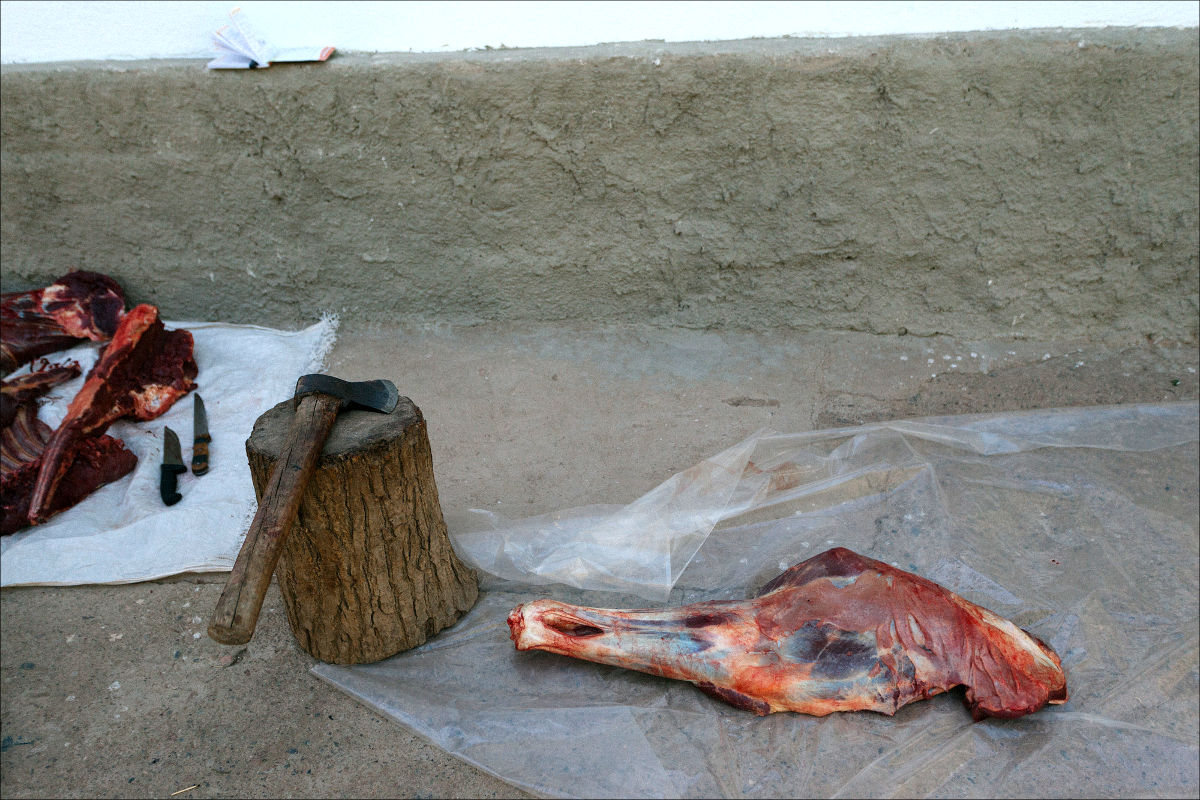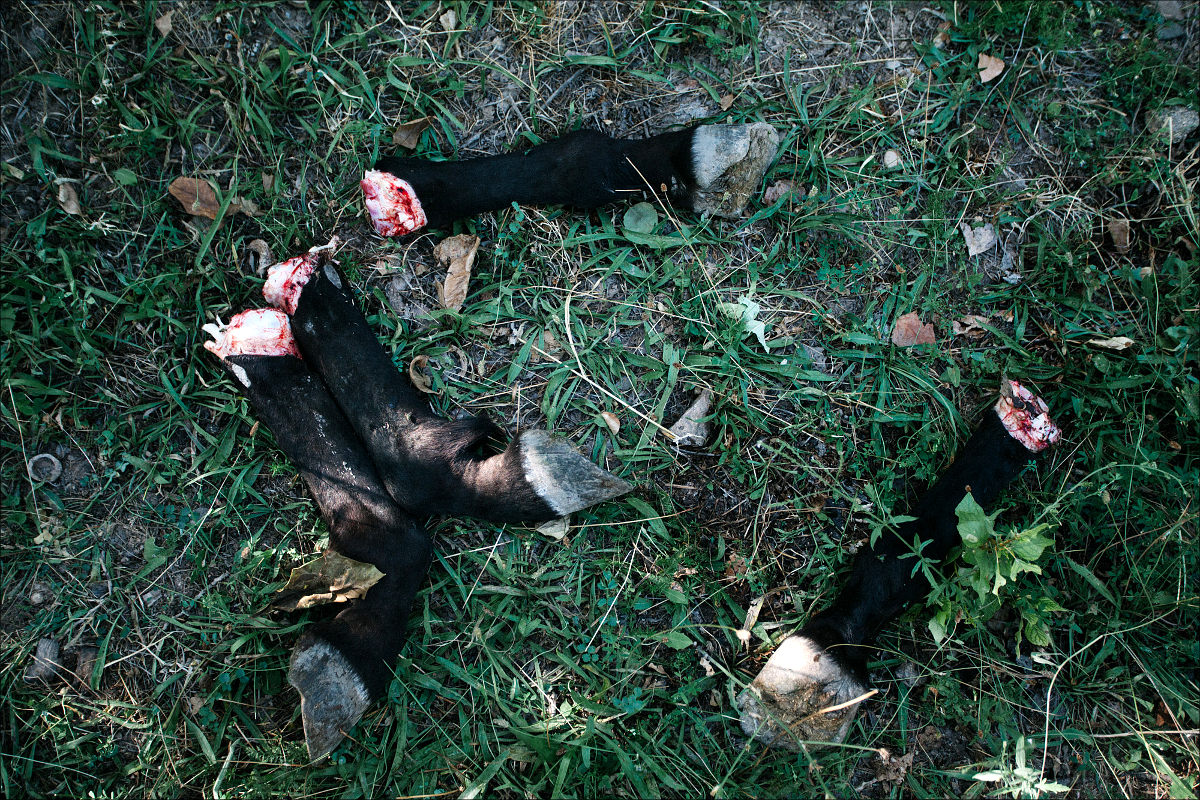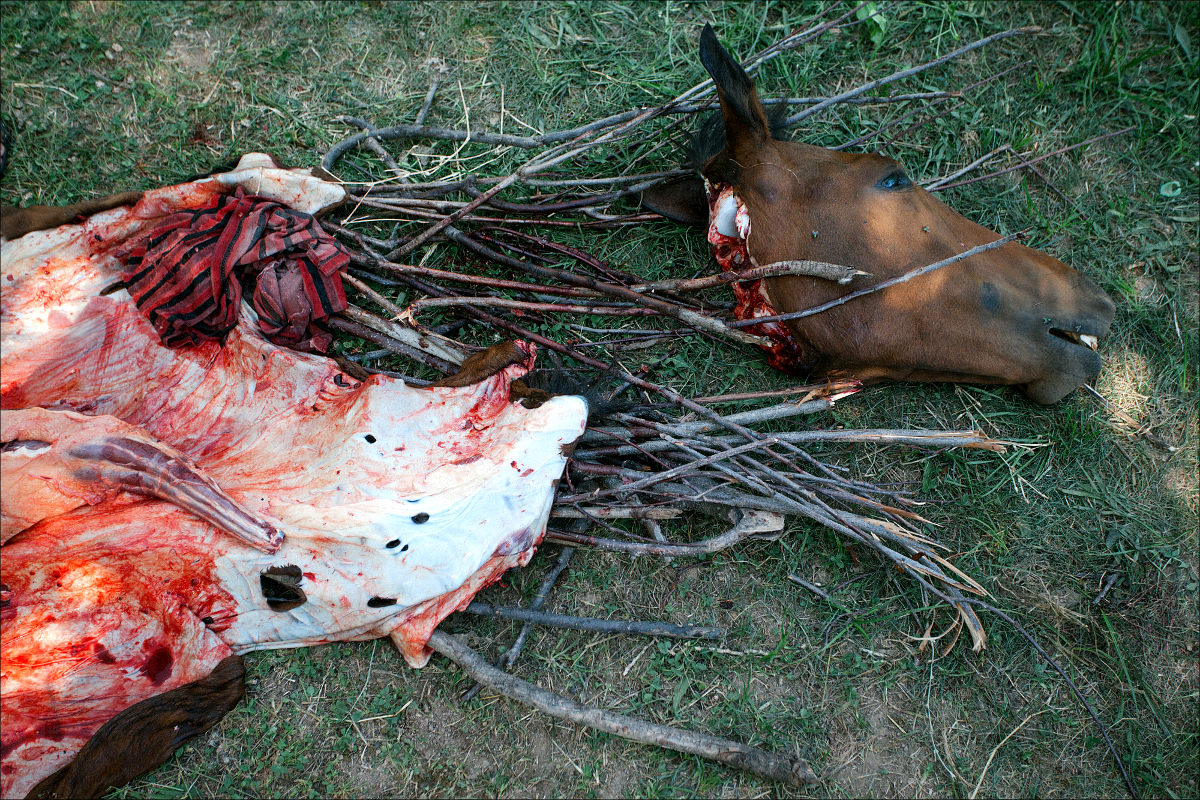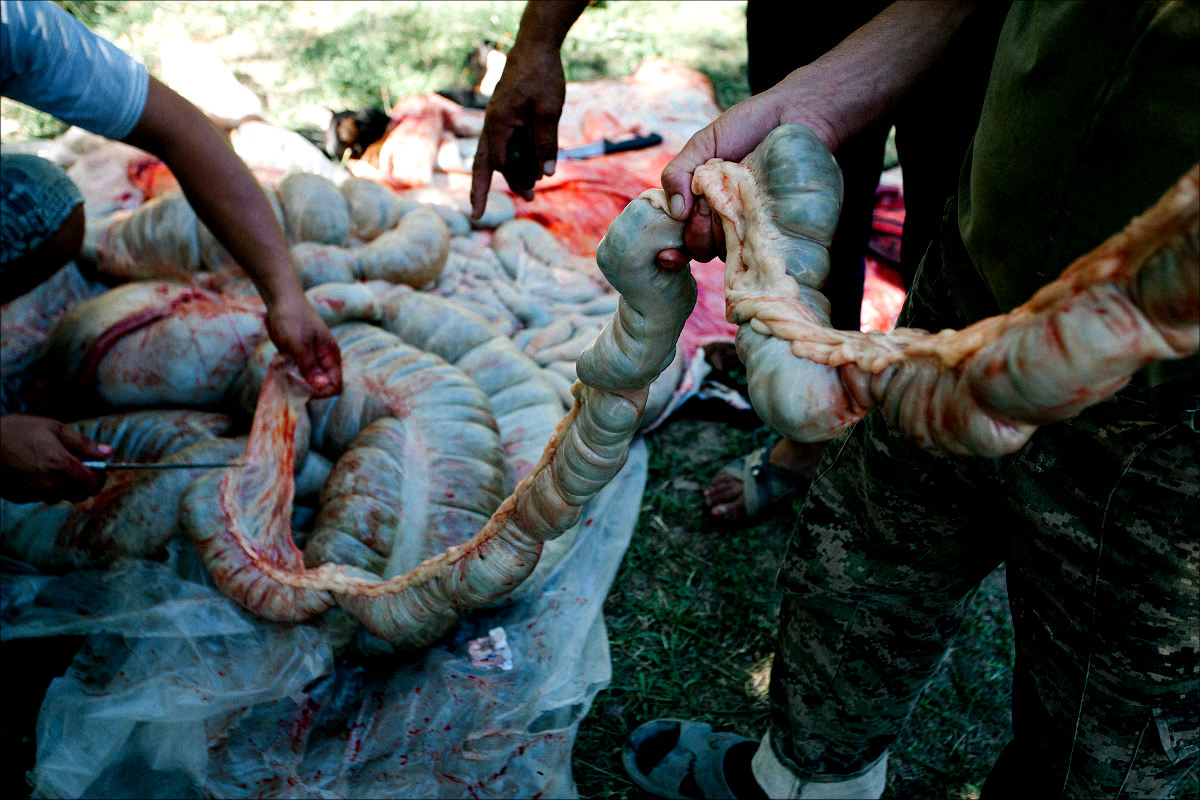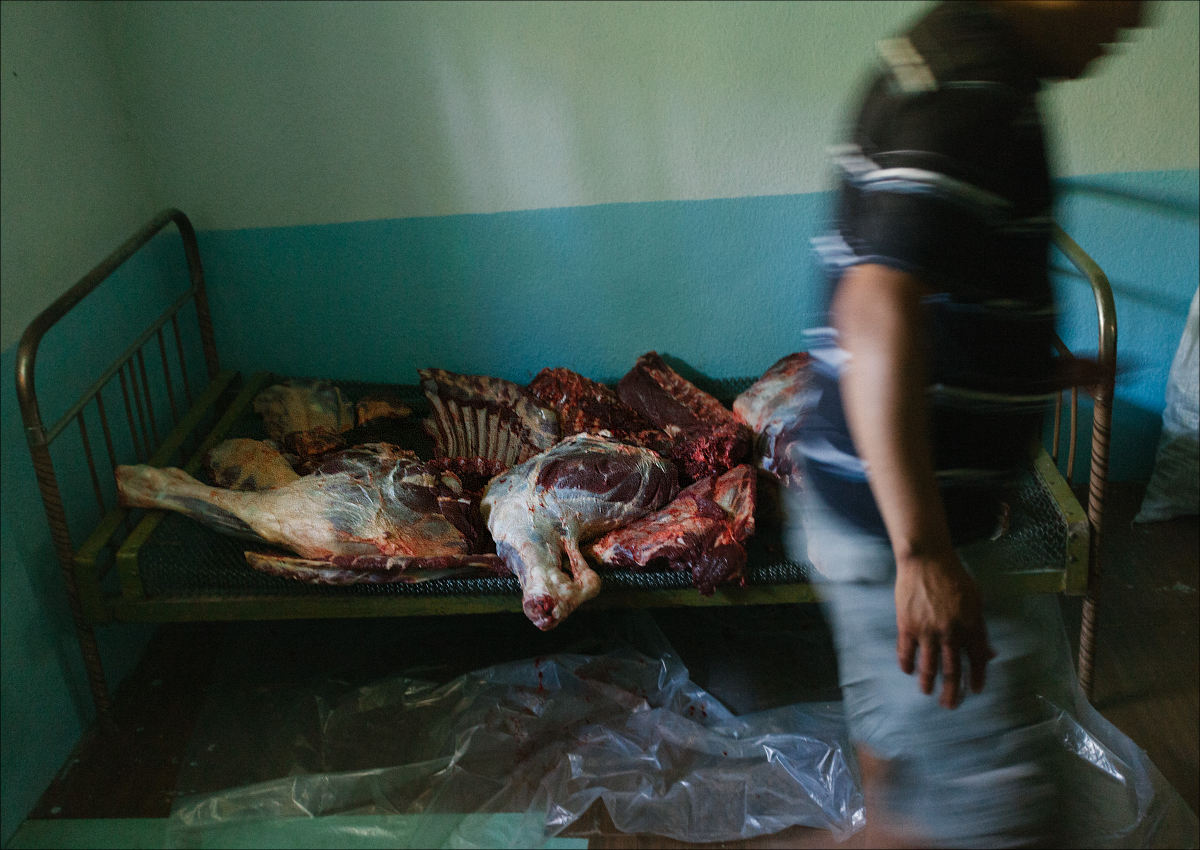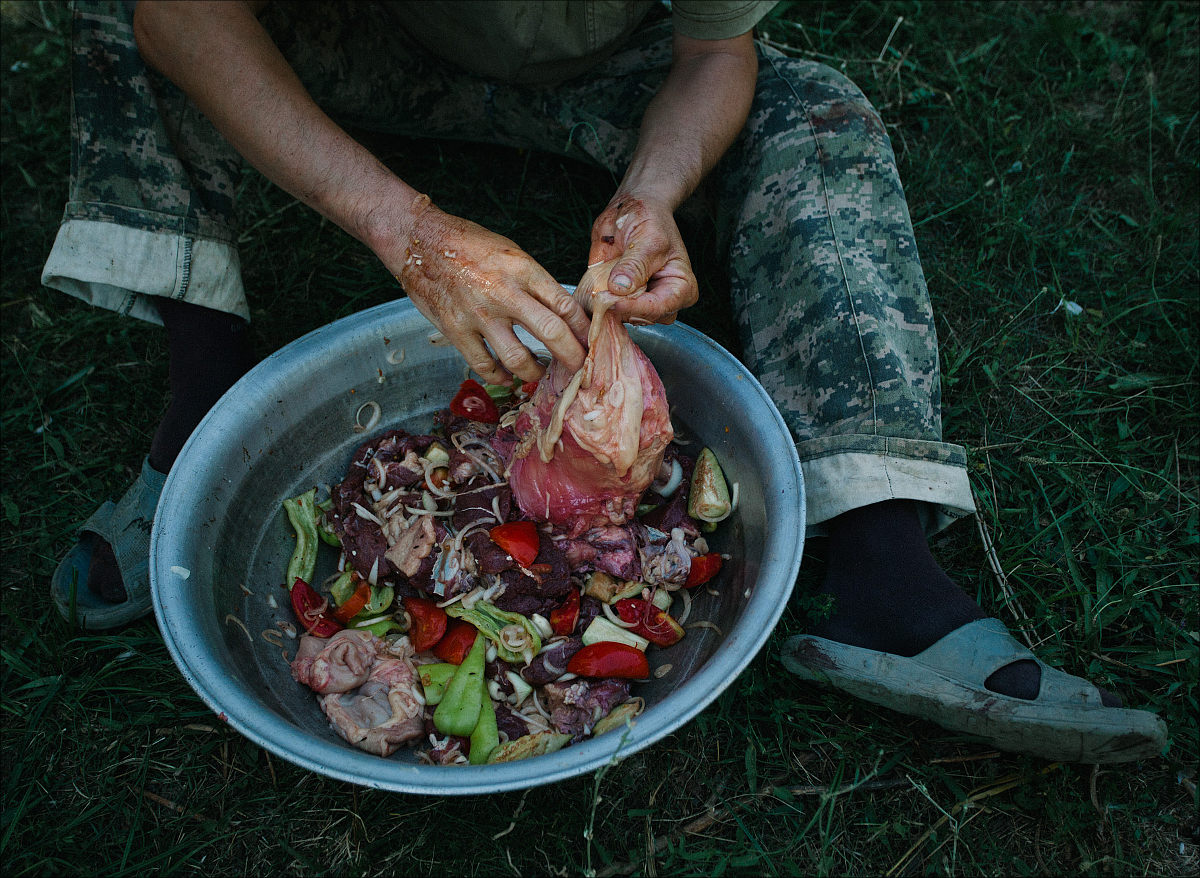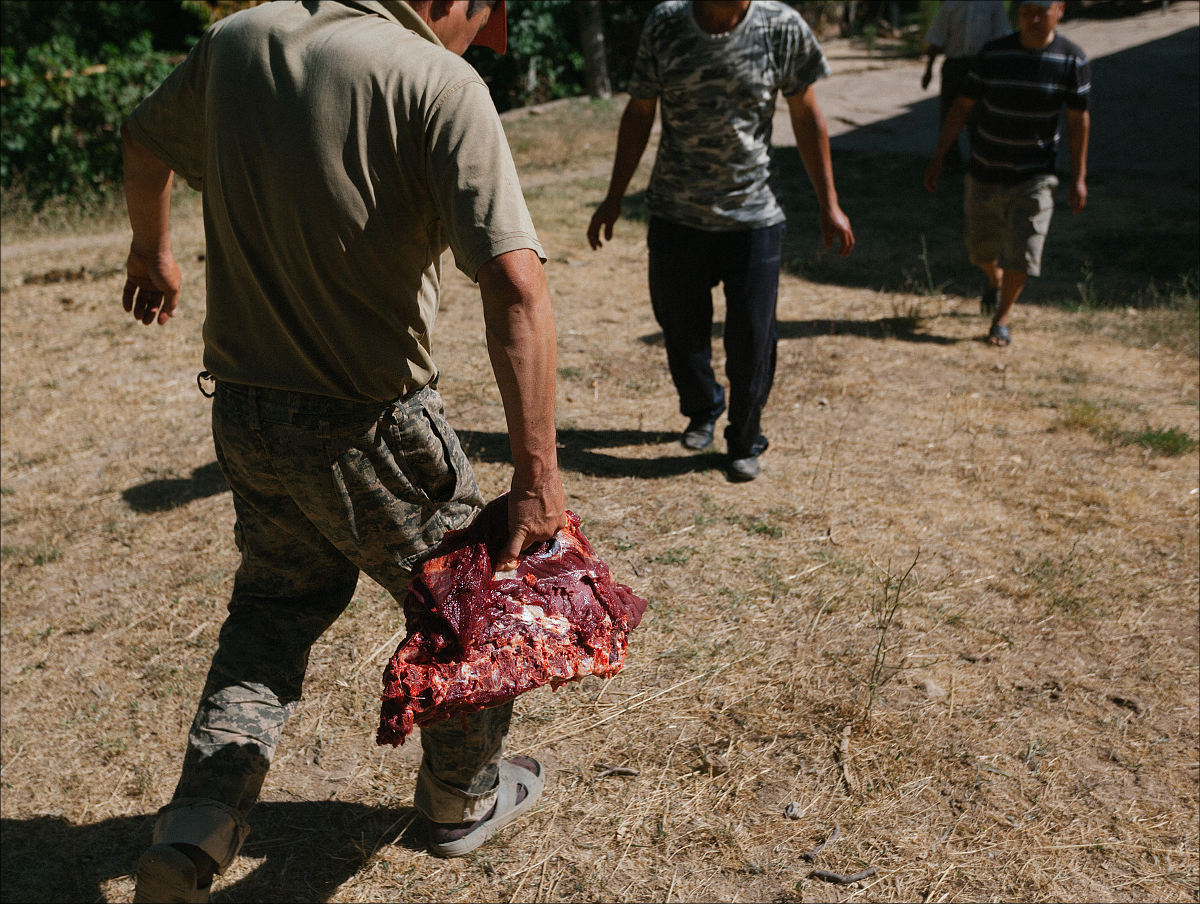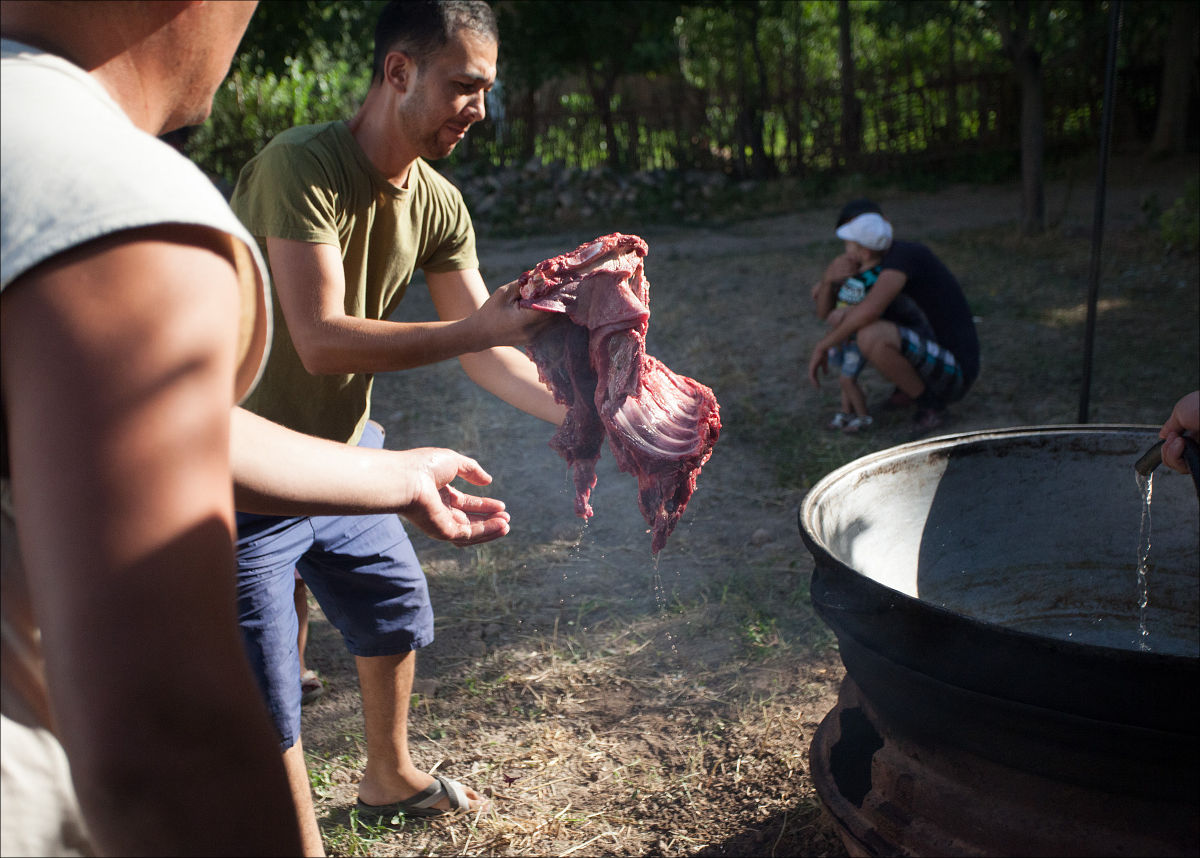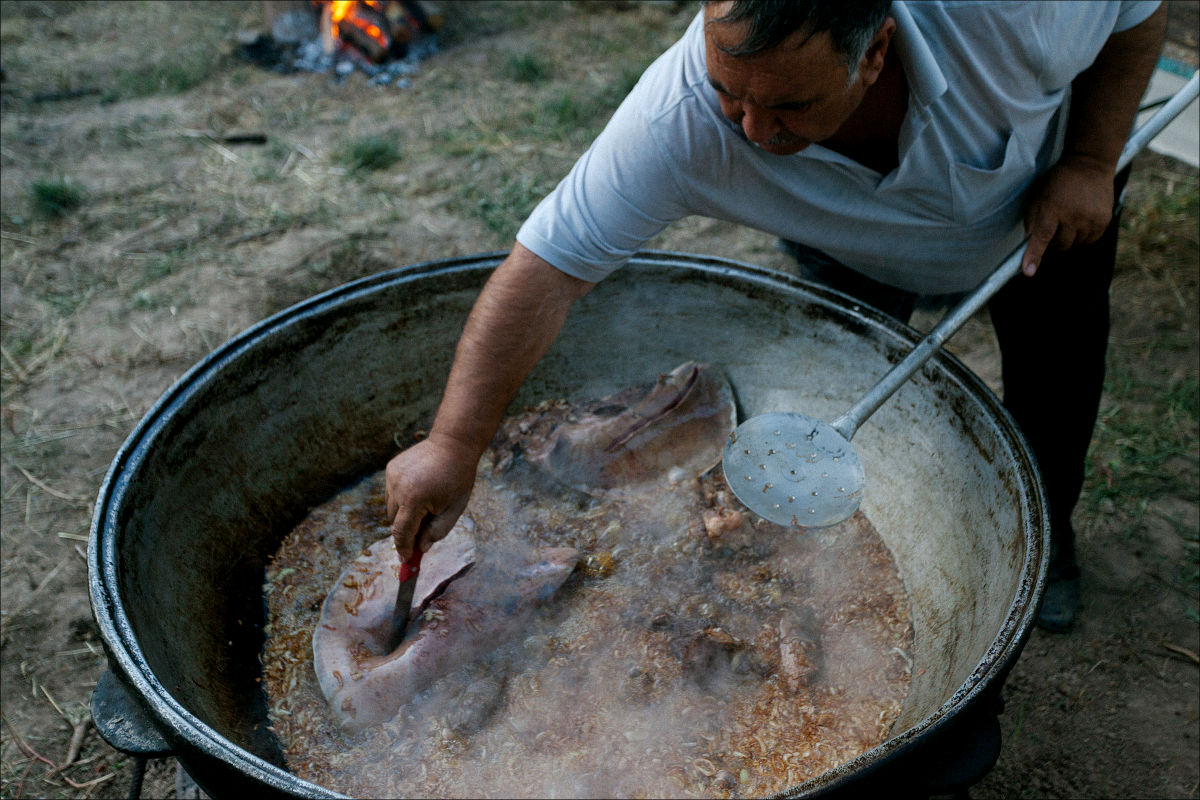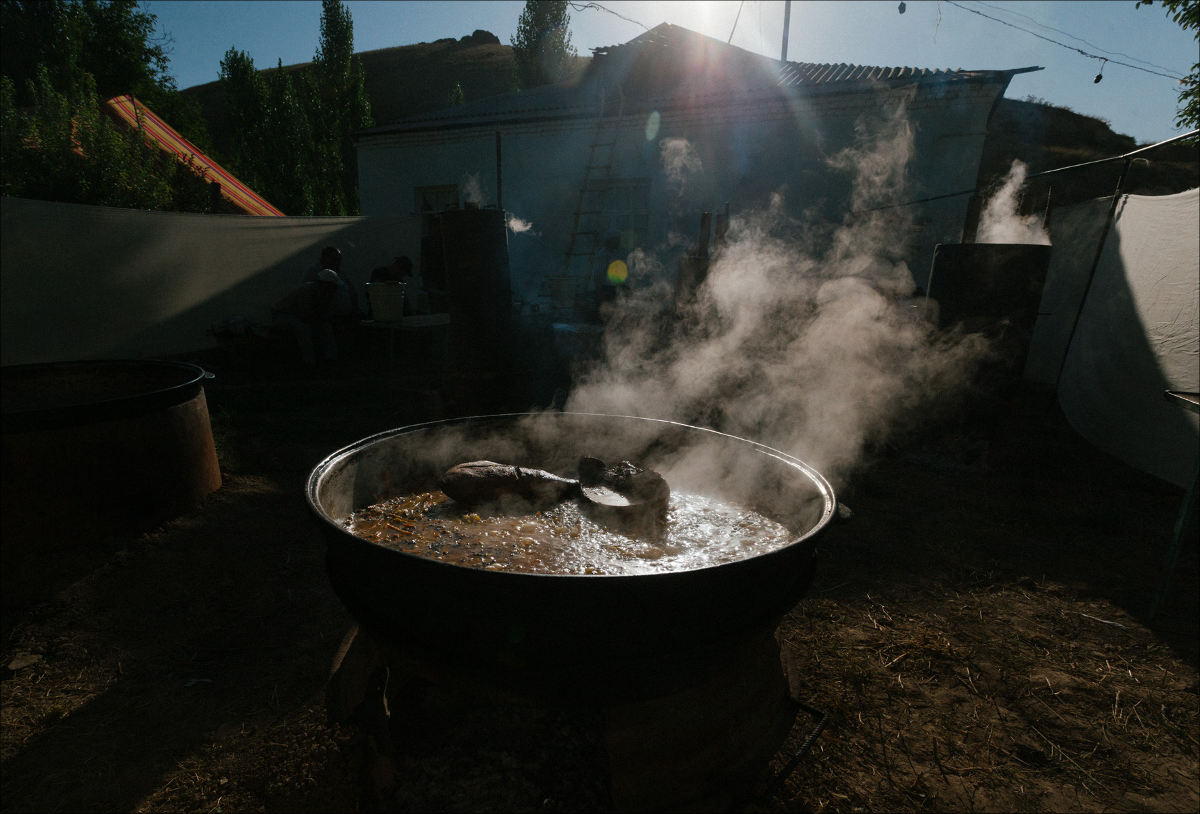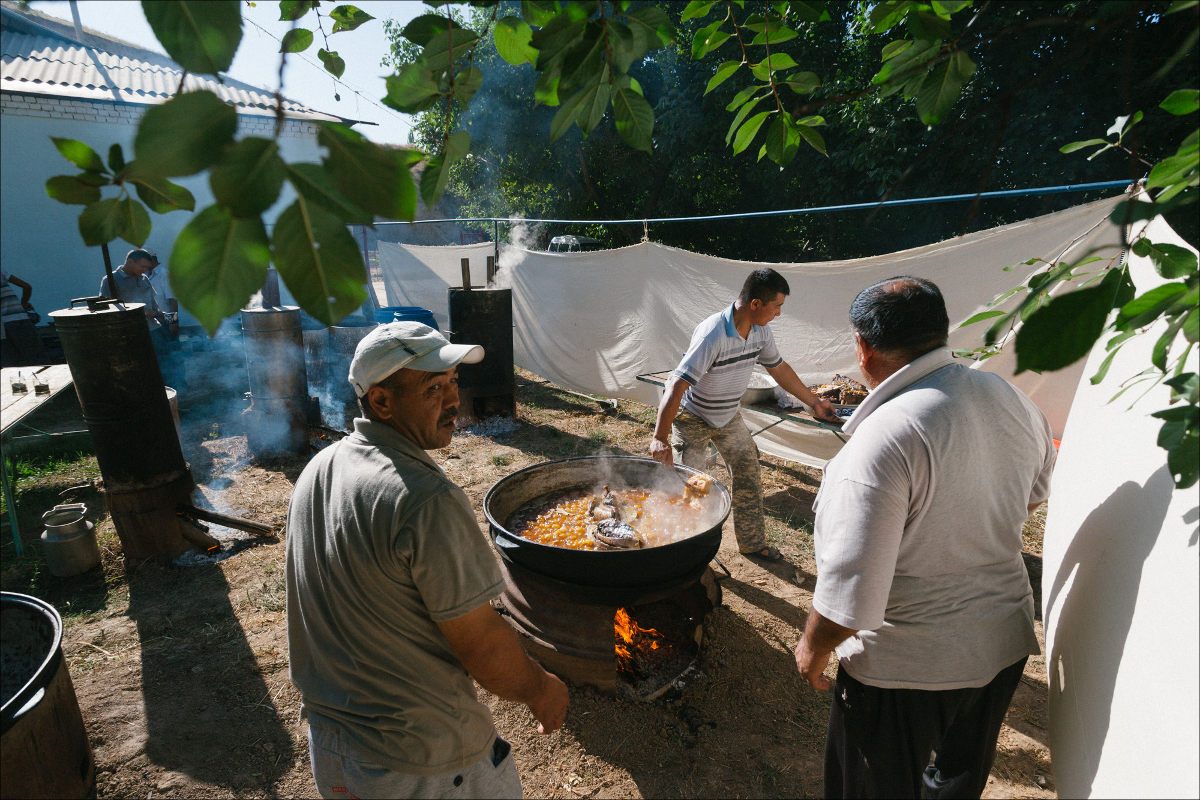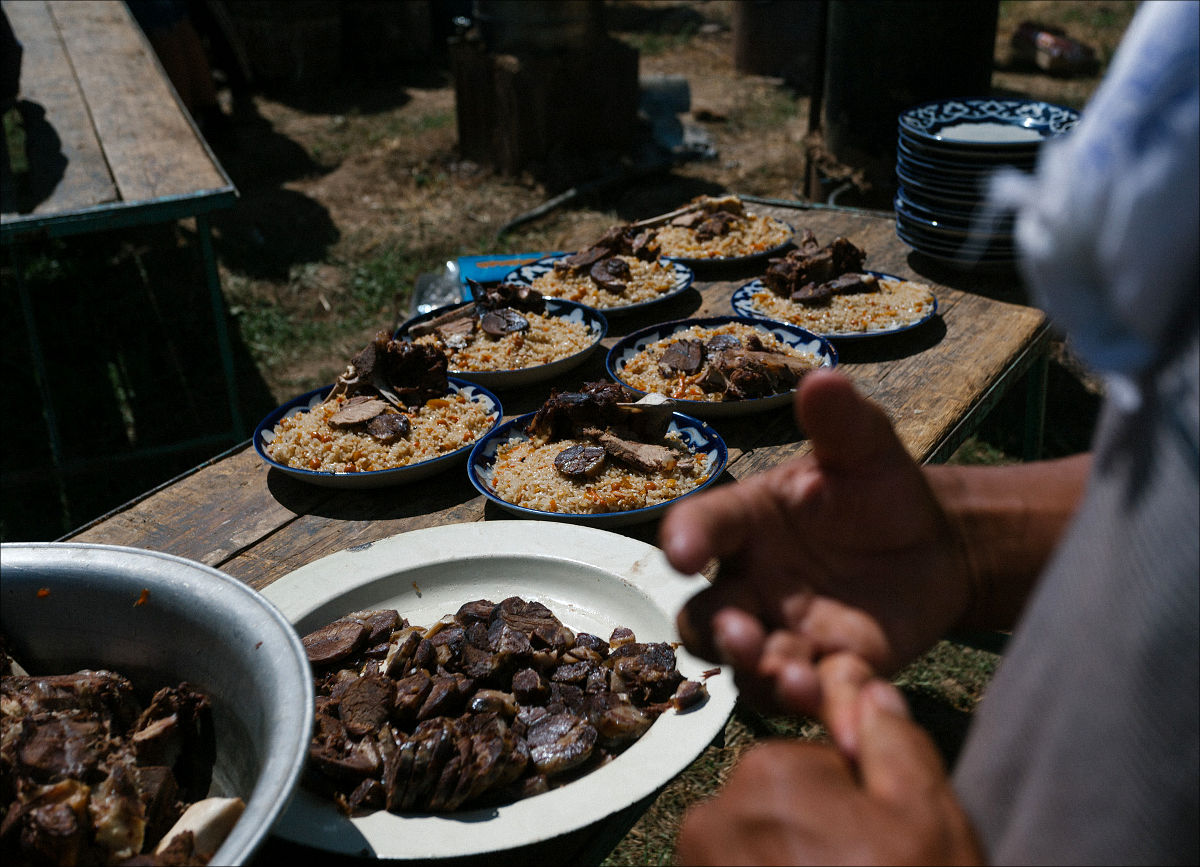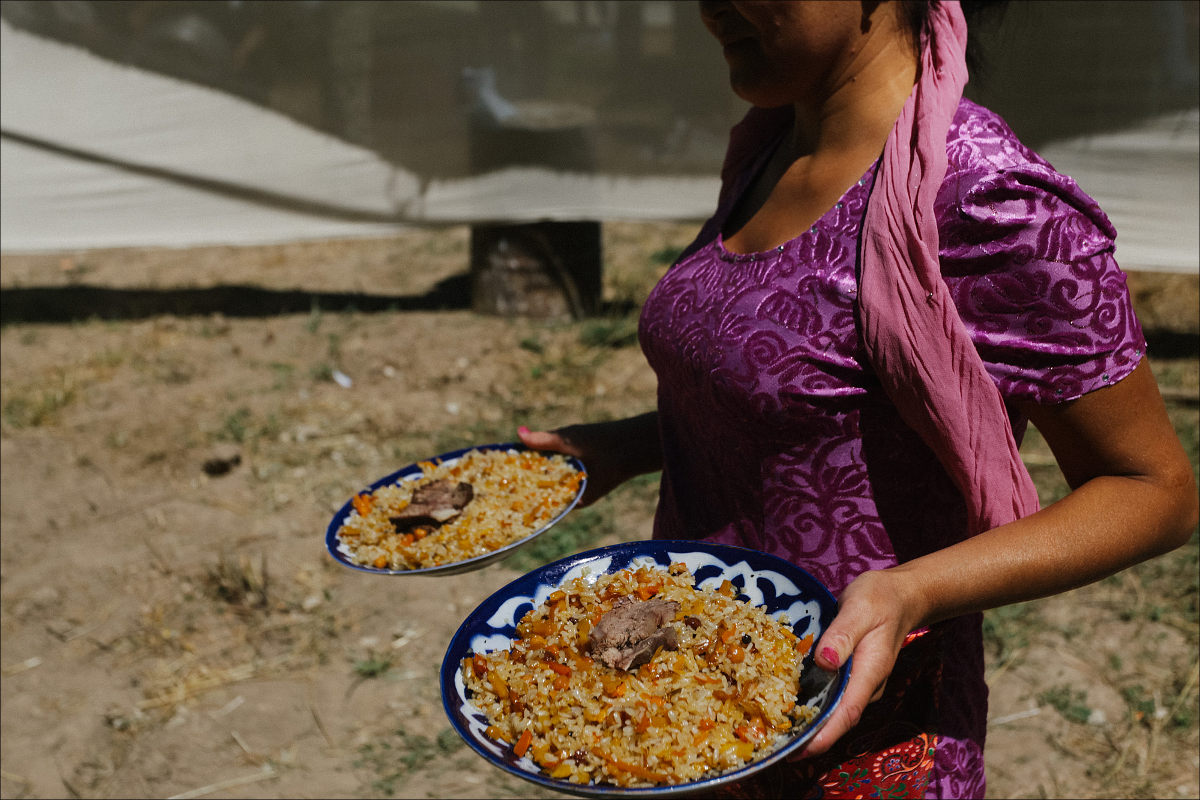 Images and text copyrighted by Timur Karpov/Fergana.Ru
Fergana international information agency.