Fire destroys Uzbek rights advocate's house, computers; items missing (+photo, video)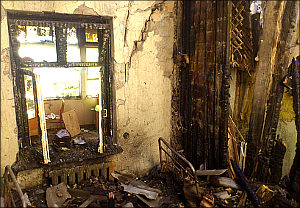 Fire broke out in the house of Dmitriy Tikhonov, a journalist and rights advocate, and destroyed part of the house and property in the town of Yangiabad 15km from the city of Angren in Tashkent Region on October. The cause of fire is unknown at this time. The house owner learnt about the fire only on October 26, because he left Angren for some time after learning on September 30 he was under surveillance.
The rights advocate maintains two external hard drivers with an archive and some 100 copies of printed out manuals on preventing child and forced labour are missing from the house.
Preliminary estimates suggest the fire inflicted damages worth 45-50m Uzbek soums (USD9,000-10,000 at the realistic exchange rate).
Mr Tikhonov is certain that the event is directly linked with his profession, which lately includes monitoring cases of child and forced labour during cotton-picking campaign in Buka District of Tashkent Region, an area the World Bank finances a project in.
The rights advocate had to return to Yangiabad after the fire, since he has not even a single relative who could come to his house.
"According to my neighbours' words," Mr Tikhonov told Fergana, "they sensed the smell of smoke around 0400 hours. They went outside and saw the neighbouring house—my house, that is—on fire. Flames were bursting through windows, the roof was engulfed in fire and roof slates were cracking. In other words, the house caught on fire not at 0400 hours, but much earlier.
"Around 0500 hours, fire-fighters arrived and starting putting the fire out. But the water they had in tanks was not enough, so the vehicle had to leave and get more water. The house continued to burn all this time. The fire-fighters were able to extinguish fire only after a second attempt, when they approached the house from a different side and put away part of the roof.
"They were unable to establish the cause of the fire. Samples of burnt items are currently under examination, whose findings will be available in two to three weeks.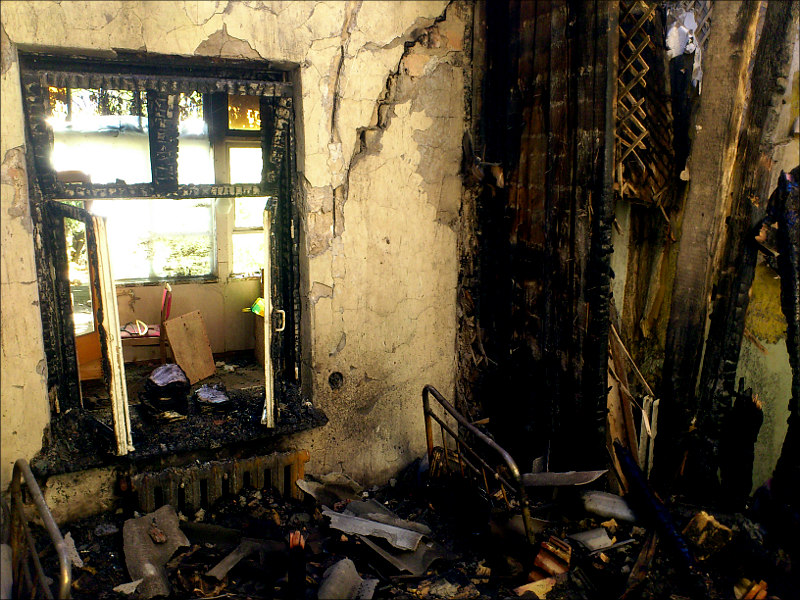 "It is noteworthy that only my home office and part of the corridor immediately adjacent to it have burnt down. The room burnt so badly that ceiling and roof fell down—the sky is seen from the room. Other rooms have been damaged as well, but not from direct open fire.
"A computer, photo and video cameras, a GPS, a dash camera, a cellular phone and other items have all burnt down. I couldn't find the second computer, a laptop, and a scanner/printer/copier machine because that particular room is covered in burnt down pieces of the house.
"All documents pertaining to my rights defending activities, all addresses and contact information are all destroyed. A library of books on rights collected over many years has burnt down completely. My personal documents were damaged; some of my clothes and money have burnt.
"Two 1TB external hard drives containing my archives are missing with no traces. All valuable information was there. I preferred keeping nothing in the computers and laptop. I do not know what happened to computer disks—they are under the burnt pieces.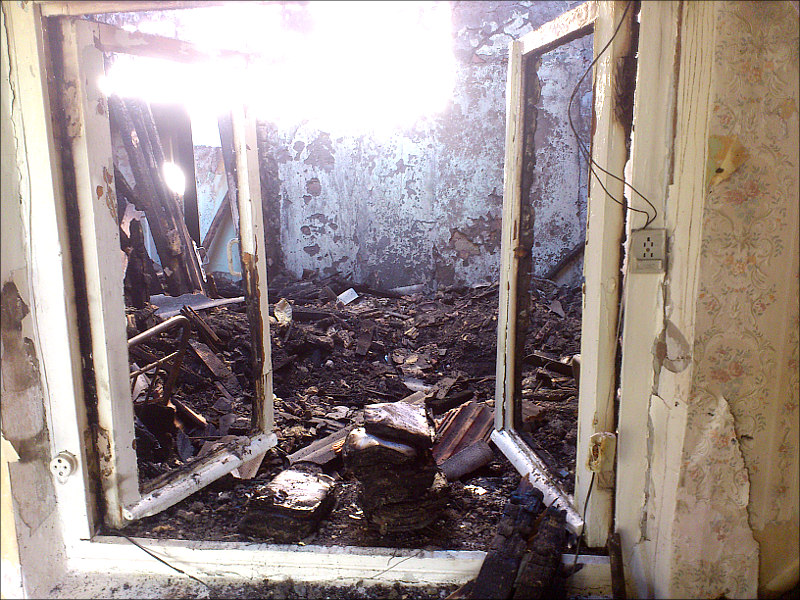 "I was able to locate under the charred house pieces a metallic box I was searching for. One hard drive was in the box, but it was no longer there. Even if it burnt down, some pieces of it had to have remained. Neither could I find the second hard drive—or its remnants—where I left it even though I found other items that were nearby under the burnt pieces.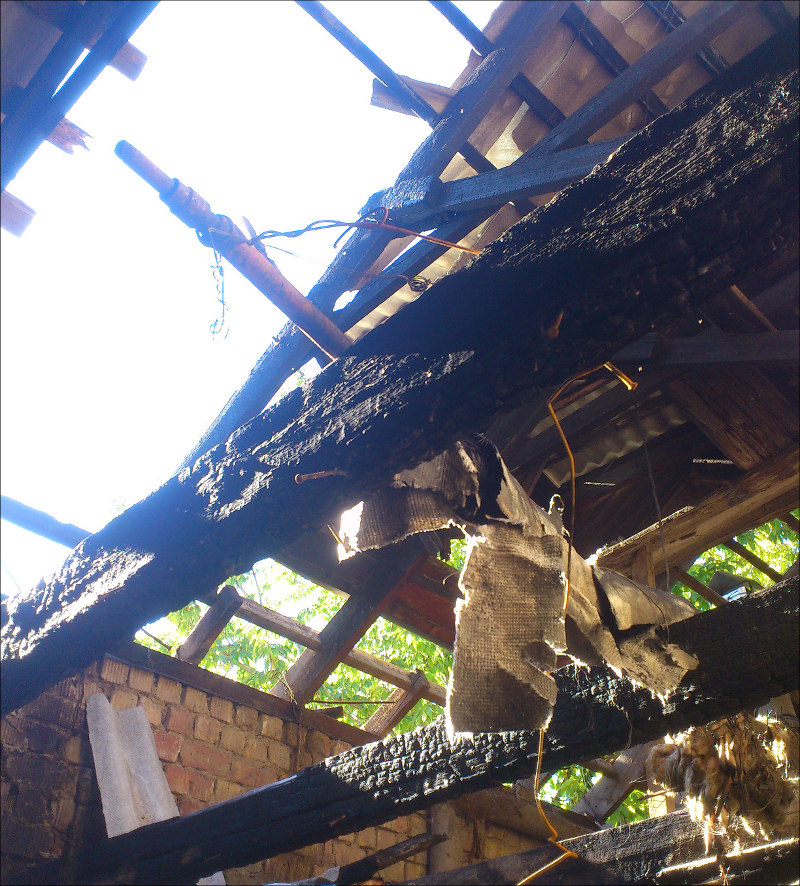 "It appears the Angren police were informed about the fire since the day it occurred. My neighbours were summoned to the criminal search and investigation department of Angren police for testimony. My lawyer was in this police station two times after October 20 regarding an administrative case they involved me in and a block police officer called here several times, but she was not informed about the fire."
Background: Fires, "randomly" breaking out in the houses and flats of dissident rights activists, are not a rare occurrence in Uzbekistan. For instance, unidentified people attempted to set on fire the flat of rights advocate Farkhonkhon Mukhtarov in 2008. An attempt was made to set on fire the flat of Yelena Urlayeva in 2002.
Own information
Fergana international information agency.