Washington and Sanjar Umarov want to shed light on Uzbek Kleptocracy money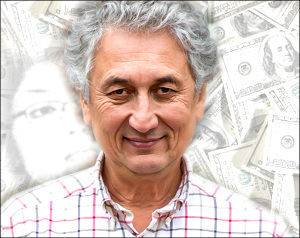 A public discussion to address the issue of where the Uzbek funds frozen in Swiss banks could be directed, took place in Washington, DC, on April 20.
The US Department of Justice issued a press release in February, reading in part: "VimpelCom Limited, the sixth largest telecommunication company in the world and an issuer of publicly placed securities in the United States and its Uzbek subsidiary company Unitel LLC released a joint resolution with the US Department of Justice, where they confessed to the secret payment of bribes, amounting to more than $114 million, to government officials in Uzbekistan between 2006 to 2012. <…> In regard to this, the Department of Justice filed a civil suit for the confiscation of more than $550 million in Swiss bank accounts, which represent payments made to the "VIMPELCOM SHAREHOLDERS" and another two separate telecommunications companies or stocks involved in laundering this money, to an official of the Republic of Uzbekistan. <…> Earlier, on 29 June 2015, another civil suit was filed, stating the confiscation of more than $300 million in various Bank and investment accounts in Belgium, Luxembourg and Ireland. This money represented funds correlated with bribes or participation in the laundering of bribes paid to "VIMPELCOM SHAREHOLDERS and another telecommunications company to the same Uzbek official."
Sanjar Umarov, a former entrepreneur and Prisoner of Conscience, participated in the Washington discussion about the possible allocation of forfeited funds. Mr Umarov was released from an Uzbek prison in 2009 and now lives in the USA. Fergana learnt Mr. Umarov wrote a letter to the US Justice Department, in which he lays claim to some of those funds as compensation for damages he sustained in Uzbekistan. The claimant also says he is owed funds in the case of Uzdunrobita, then fully-owned subsidiary of the Russian MTS telecommunications company since 2006. Uzdunrobita was declared bankrupt and its assets were transferred to the balance of the national communication operator Uzbektelecom, and several managers were convicted in 2013.
Our news agency followed up with Sanjar Umarov in more detail about his claims and what his vision is regarding further confiscation and distribution of said monies.
Uzdunrobita was founded in 1991. A statement your family released [after your release from prison] reads in part that you "took a direct part in the Uzdunrobita project that you admitted "the direct participation in the project. In a different text, you were called one of the founders of the company. What role did you play?
"The agreement on the creation of Uzdunrobita was signed between U.S. representatives and the Ministry of Communications of the Uzbek Soviet Socialist Republic in February 1991, which was signed by the Minister of Communications and his deputy. Paul Griffiths and Victor Fishman signed on behalf of the U.S. side.
"A proposal on the establishment of a joint venture was made to Uzbek side in the first half of 1990, but it just idly sat on a table in the ministry: communications field was an almost 'sacred' field, and allowing foreigners, especially from the U.S., therein was very difficult. Therefore, Uzbek side stalled the project, which was then just 'collecting dust.' I learned about it from the Americans: I was engaged with a business school, and we tried to engage foreigners in Tashkent at the time. Furthermore, I had friendly relationships with Victor Fishman, an assistant to Paul Griffiths. I visited their office often.
"I saw the draft proposal, read it carefully and found it interesting. 'Why is it just lying around like this?' I asked. 'We just cannot begin to promote it, because the Ministry of Communications won't respond, no feedback,' [I was told]. I said I was interested if they wanted me to implement this project. However, there was one condition: They must deal exclusively through me, and no one else approaches the ministry with this proposal. That was fine, they said, as it had been lying around for several months with no perspective anyway. [This conversation took place] in October.
"I undertook the promotion of the project and by the end of December we initiated the treaty and the governing documents. I was able to accomplish this in two months. The formal signing had then taken place in February 1991."
What was your official involvement with Uzdunrobita? Were you the owner? Or a beneficiary after it was turned into a private company?
"Uzdunrobita was initially a joint venture where the government was a stakeholder. The story behind it not very pleasant to recall… Even though I represented a U.S.-based company, I remained a citizen of Uzbekistan and someone with a Soviet mindset still. So I tried to take into account the interests of the state. Initially, we gave 55% [presumably: shares] to the Ministry of Communications, and the U.S. side owned 45%. And this distribution [of shares] remained in force until early 2001, albeit with minor changes. And then, when a 'well-known person' cast their eye on Uzdunrobita, and the state shares at some point were acquired almost free of charge and transferred to an offshore company, and then sold to MTS. They took what was up for grabs.
[Sanjar Umarov did not name this 'well-known person' throughout the entire interview. Obviously only Gulnara Karimova, the Uzbek president's eldest daughter, could be the person under this title—Fergana.]
"At about the same time, they took control of the U.S. shares and sold it to MTS as well, thereby ultimately making MTS the 100% owner of Uzdunrobita. But all this took place in stages."
And how was [this person] able to acquire the American share?
"As far as I'm aware, [the person] first demanded about a half of what the U.S. Representatives owned, i.e. 20% of all shares. [The person] demanded part of the shares because she would lobby their interests. The remainder was acquired later, when she already owned the Uzbek government's shares. By that time she owned at least 51% [of shares]: she controlled the company and simply 'squeezed out' of Americans. They ran into troubles: the electricity would frequently be disconnected and technology personnel arriving in Uzbekistan was intimated. Ultimately, they gave her what remained for undervalue price, which she acquired and resold to MTS."
But was not all this happening in 2006, after MTS acquired Uzdunrobita? Were you not already jailed by then?
"It began in 2001."
Correct. However, what was your official role in the company? How could you justify to the US Department of Justice your right for compensation? Were you an appointed director or did you have money invested in the company?
"The company was a joint venture between the U.S. side and the Ministry of Communications of the Soviet Republic of Uzbekistan. I could not lay claim on the ministry's shares. When the company was being established, I told the U.S. side that I was interested in this investment project and was not eying any commission. However, when you would be ready to sell the company, I am interested in the so-called 'first hand right' ('Privileged option to buy'—Fergana). In other words, when the Americans would have made money as well as returned their investments with profits and were ready to sell the business, I should be the first in line to buy the company. I have had the right and I had an agreement [to this effect] with Mr Griffiths, then President of Uzdunrobita."
And it turns out she stripped you of this right?
"When we were just starting doing this business, we were still 'Soviet people' in our mentality, i.e. we had interests of the state in mind. We claimed the state's share in the company from our foreign partners even though the government did not invest a penny into this enterprise. The government only granted permission to use radio frequencies and so on, while the U.S. investors shouldered all other expenses. They paid the office rent, towers, electricity, etc.
"I could not even imagine that the head of state's daughter would just grab the government's shares in ten years for almost pennies and then turn around and sell it. I could not have calculated such moves."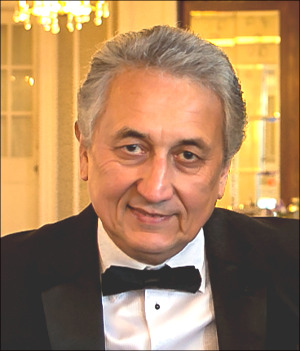 Sanjar Umarov
Well, nobody would be able to.
"Yes. And at that point, any further digging in would have resulted in my inability to return to Uzbekistan and living in the United States, which I didn't have a desire to do. My family was living in the United States because my children were attending school there. But they would visit Uzbekistan for holidays twice a year and I visited them regularly. We spent about 70 percent of time together.
"I thought that children should own homes in their homeland so they don't experience the feeling of being deprived immigrants. So when my son graduated from University, I persuaded him to return to Uzbekistan. I didn't even let him complete his masters' degree."
But he is with you now?
"Yes. We are all together now."
So you sent a letter to the US Department of Justice, wherein you claim that a portion of the money that may be confiscated by the court must be paid to you as compensation for the damages in the Uzdunrobita case. Is this so?
"[Yes, but] not only concerning the Uzdunrobita case. I don't really care where this well-known person got the money. But I believe that part of this money, which will be confiscated from her, should be used to support the civil society. I have my own personal interest as well: I want to be compensated for the damages I suffered. It is like killing two birds with one stone.
"As I said in the interview with the Dojd TV Company, Uzdunrobita was just the beginning of all problems. The biggest problem happened in 2005. I was promoting a big gas-to-liquid project starting in 2003, I believe. The project was aimed at producing liquid hydrocarbons from natural gas. This was a 100% investment project, which we then evaluated at one billion dollars, and we didn't even ask for government guarantees. This was direct foreign investment project.
"As we know, oil production started to contract at the time, and it was evident that Uzbekistan is about to face a deficit of liquid hydrocarbons, while there was an abundance of natural gas. By the early 2000s, technology to produce liquid hydrocarbons from natural gas appeared affordable, and we held talks with a reputable well-established company in the United States and agreed that we would jointly promote this project in Uzbekistan. And my task was promoting the project.
"We launched in 2003. There is a provision in Uzbekistan, in accordance with which any project worth more than $20 million must be entered into an investment program that the president signs every year. But in order for the project to reach the president for signing, it is also necessary to obtain signed approvals from the prime minister, four vice-premiers and four state advisers—nine signatures in total.
"One can't simply obtain these signatures. Everyone has a trusted person, and you need to meet with each one of them, negotiate and 'solve the problem.' I did not agree to that, because I did not want to go down that alley.
"By that time my family was living in the U.S. and my children were studying there. I also had permanent residency, and I didn't want to smear myself with bribes. There is a law on combating corruption abroad (Foreign Corrupt Practices Act, the FCPA) in the United States, and I did not want to be charged based on this law. I found an investment partner, who agreed to invest in the project, which was hundreds of millions of dollars, and what should I tell him? 'You now need to pay a bribe'? (Laughs) It was not a serious [approach] and [would entail] criminal [liability].
"So I decided to go openly, and gave an interview about the project and pertaining opportunities, hoping it would elicit the president's attention. But the interview, apparently, caught the eye of Zeromax [a Swiss-Uzbek company, which was the largest investor in the Uzbek economy, and was completely controlled by Gulnara Karimova. It declared bankruptcy in 2010—Fergana], and I was proposed the following: If you are being quoted ten percent by them, we will do it for five [percent]. This will then cost you $50 million, not $100 million (if this is a billion-dollar project). But I was not comfortable paying them even a single dollar; I was not comfortable with the very underlying principle."
Going back to the compensation for damages: What did you write in your letter to the Department of Justice?
"I proposed that part of the confiscated funds could be allocated for the promotion of democracy, human rights and civil society, including paying [as compensation] people recognized as victims by the Human Rights Committee of the United Nations. The Committee obligated Uzbekistan to compensate them, but Tashkent has not paid anything so far. And I am also asking for the compensation of personal costs."
The Department of Justice indicates in its lawsuit that this money, which they consider to be bribes, was given to VimpelCom and two other telecommunication companies, which are not named. Uzdunrobita became a subsidiary of MTS in 2006, when you were already behind bars. The GTL project was also launched without you. Therefore, why should bribe money from telecommunication companies be used to cover the damages caused elsewhere and for someone who was not involved in these processes? On what do you base your claims on part of this money? Only on the fact that this money belonged to Gulnara Karimova?
"Let's look at the case. The Department of Justice maintains that there are two components. First, the Foreign Corrupt Practices Act. There are negotiations between the Justice Department and telecommunication companies, like Vimpelcom, Teliasonera, and so on in accordance with this act."
Vimpelcom" agreed to pay a fine.
"Yes, a fine [to be paid] to the US government. The second component of the case is the Kleptocracy Asset Recovery Initiative: monies in the accounts owned or controlled by this well-known person were blocked under this initiative. Obviously I cannot claim the money the [aforementioned] telecommunications companies will pay to the U.S. government. The U.S. government will decide itself what to do with these funds. Of course, if it would send them to support the civil society in Uzbekistan, it would be very good. But this is something the U.S. government will have to address.
"At the same time, the frozen funds that belonged to the well-known person could be claimed, because that money is not considered property of the [aforementioned] telecommunications companies. It's the money of the well-known person or persons close to her or offshore companies, which have a beneficial owner.
"Given that Zeromax and the well-known person were behind my arrest, I can obviously make claims [to part of those funds]."
And you can prove this?
"I believe that I can, yes."
In both cases: Uzdunrobita and "GTL?" Or will there be other cases, in which you will defend your rights, proving the Uzbek president's daughter violated them?
"These are details. My lawyers will work on them."
But you can lay claim only if the Department of Justice lawsuit is won on the confiscation of the money?
"Yes."
How much damage do you estimate was inflicted on you?
"Again, these are details."
I'm interested [in learning this detail].
"I have to discuss this matter with the lawyers. This is the next step, and we are still in the initial phase."
Have you not determined the amount of damages yet?
"We must get past the first step. If it should take place, then we shall go further. Step by step."
Isn't sending a letter to the Department a first step? And hasn't that already been accomplished?
"Yes, but now there must be feedback (response). There must be a dialogue."
In your letter, you do not stipulate damages, but simply declare your rights.
"Yes. This was the first request."
There are laws in America, which enable you to believe that [your attempt] can be successful?
"Yes. Even within the limits of the Foreign Corrupt Practices Act, there are cases that took place and positively resolved for the dissatisfied party. If the U.S. government wins the case, then it decides who to distribute the money to, and it is not required to go to court for the second time. I believe a couple of years ago, there was similar case heard with confiscated money of a Nigerian dictator."
And those receiving compensation for damages might not necessarily have suffered directly from the companies offering bribes?
"Yes, because the money belongs not to the companies that gave bribes, but to those who took the bribes."
Do you know someone else who is ready to make claims on the money?
"Yes. There was a company [that did business] with tea; they have been in litigation for a long time."
They will also seek compensation for damages?
"I think so."
There were funds confiscated following the "Kazakhgate." Kazakhstan, Switzerland and the United States established the BOTA Foundation, which was engaged in the distribution of the confiscated money. I'm not sure establishing a similar foundation would be possible in Uzbekistan. Doing so will obviously require Tashkent's participation, and it is unlikely the Uzbek authorities would go for it.
"And if they have no other choice, why wouldn't they go for it?"
They want that money back.
"Yes. And when they understand that the funds are not coming back, they will agree. After all, the BOTA Fund was not immediately created and Kazakhstan, too, would have liked the money returned. And when it did not happen, [the Kazakh authorities] agreed. The claim [the Ministry of Justice of Uzbekistan] lodged became known in January, but nothing was heard since then. I do not know who advised this, but apparently this was purely a bureaucratic move so they would not be blamed [for failing to act to defend the Uzbek government]. The Ministry of Justice of Uzbekistan proposed this in order to demonstrate that they were trying to do something. But they have no chance; even theoretically, they are scanty.
"I would propose creating a fund like BOTA, taking its experience into account. There is a lot of money, and it would be sufficient for many [projects]. I would propose creating something like the Nobel Fund, which generates profit annually. It is not necessary to use and spend everything so nothing remains; the money must be used for the development of social entrepreneurship with the profit going directly to the needs of civil society—the socially unprotected segment of society specifically."
Is it possible that this money could be released in part for opposition activities abroad? Or, given the Uzbek government participation is expected, is it hardly even discussed as a proposal?
"No government allocates money for political activities, and opposition activity is politics. The confiscated funds may not be used for political purposes."
Interviewed by Maria Yanovskaya
Fergana international information agency.