Living in someone else's life. The story of a transgender woman from Tajikistan (18+)
Until very recently, she had a male name and surname as well as men's clothes. However, she confesses, she never felt comfortable in a men's body. She wanted to wear dresses, use mascara and feel herself a real woman. She felt herself to be a woman since she was a child but did not know what to do about it. After all, in Tajikistan, where she was born and raised in, discussions of transgender matters are unacceptable. So obtaining permission for gender change turned out to be a very big challenge. Moreover, the new image of Mila (not her real name) was rejected even by her own mother. Having undergone humiliation, insults, taunting and alienation by closest people, Mila decided to leave Tajikistan and start a new life in a different country.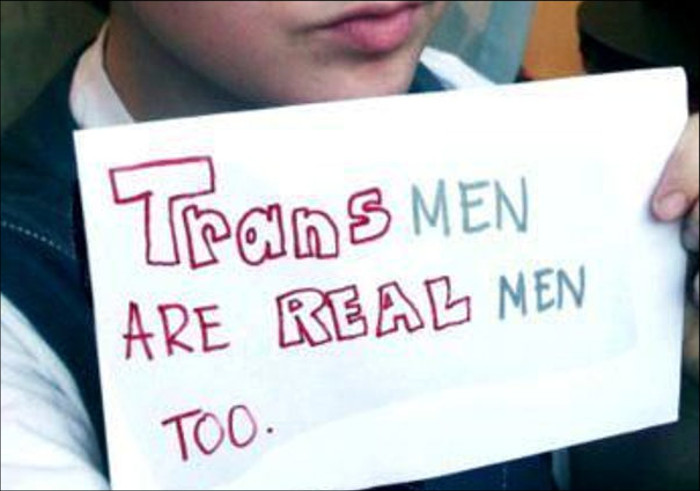 When she contacted Fergana's editorial office ready to tell her story, we asked about the importance doing so has for her. "So the officials know we exist and don't brush our problems off," Mila responded. By a convenient turn of circumstances, our conversation with Mila took place on the eve of the international day of commemorating perished transgender people that is marked on November 20.
When did you realise the men's image does not represent your essence?
"I remember when I was only 10 years old, I used to like everything girlish. I wanted to wear girls' dresses. I felt comfortable around girls at school, but was forced to hang around boys because I was afraid to be laughed at. But when I was left alone with girls I behaved like a girl. I would return home as a completely different person, of course, so that my parents do not suspect anything. When I grew up, I would try my mother's clothes on when she was absent. But I would suppress 'female manners' in me, convince myself that I must conform to the male image. Some of my colleagues noticed my femininity, but they presumed I was gay. It took me a very long time look into myself; I realised that I was suffering and at the same time I would try to reject the idea that my feminine origin was overtaking the male shell I was inside of."
How old are you?
"Forty."
And you decided to change yourself only recently. Was there something that prompted transformation?
"The month of August last year was the turning point for me. One of my close female friends saw me suffering and opened my eyes. She said, 'Enough of torturing yourself. Just admit to yourself: you are a woman, so be one.' I learnt from her about medicines that boost female hormones that I never heard of before. I regretted and scolded myself for letting her to push me toward this decision. But now I am thankful to her, for she helped me free myself from shackles I carried throughout my entire life.
"I remember the day when I decided to become a woman—23 September 2015. I embarked on a new journey that day: I bought hormonal pills in a pharmacy. I started searching for online forums, articles as well as communicating with people like myself. I learnt on these forums which medicines I needed to take because I had no one to consult. It is very difficult when hormonal reconstruction is underway in your body. There are no endocrinologists in Tajikistan who work with transgender people. I could not find such an expert so I took such hormonal pills at the advices of other transgender people, at my own fear and risk. But the real problems started when others started to notice physiological transformations and change of my voice."
What was their reaction?
"I experienced very close attention of neighbours; they would gossip about and sometimes tell me outright that I was a 'fag.' Yes, it was somewhat uncomfortable when I was faced. But when I started using stronger hormonal medicines this spring, I became so brave that I started applying mascara, wearing females' blouses and denim pants; I was not brave enough to wear dresses and skirts. I started growing my hair. My neighbours, of course, continued gossiping—there was one person yesterday, and today a different one… And my psyche changed so much that I started responding, 'I am 'his' sister.'
"Well, other peoples' reaction is understandable. But even my kith and kin started shaming me. The worst was when my entire family turned their back on me. My brothers said, 'We are not your brothers anymore. Either you turn back to being a man or get out of this family. Buy a ticket and go wherever yu want, because this is disgrace for the family.' And my mother—the closest person for me—would constantly call me various names and slurs; she even threatened she would have doctors forcefully put me in coma and administer testosterone. Of course, now she is worried about me because I am far away from her. We do talk on the phone. But she still cannot accept me.
"I love my mother and understand that she is not enjoying this situation either. Our neighbours were gossiping and constantly asking her, 'Is that your daughter-in-law or her sister visiting you?' I used to visit my mother in the evenings, when it's dark out so no one would see me. I am not disclosing my name even now only for the sake of my kith and kin in Tajikistan."
Did you know other people like yourself in Tajikistan?
"I did not meet any other transgender people; although I was told there are people like that in Dushanbe. But almost all of them conceal their lifestyle and are not open about their identity. I searched for such people on social networks, friendship websites but with no luck. Perhaps there are only so many of such people as myself in Tajikistan, who did not hide their status before officials and tried to have their rights respected."
You eventually decided to leave Tajikistan.
"I realised I could not live [a proper life] there given that even closest people shunned me. I was alone with my problems. I had no friends, and almost everyone turned away from me. Many acquaintances started avoiding me, taunting and humiliating. The longer it happened, the worse it got. I even started thinking of suicide.
"I tried to find a job several times. But as soon as they see my identification document, they would all have the same reaction: 'This cannot be you.' I would honestly tell them that I am a transgender person. I would freak people out. They would try to get rid of me as soon as doing so was possible. Some cited my lack of Tajik language skills, while others would directly say that 'we cannot employ you because of the mentality here.' I used to respond that I am not an alcoholic or a drug addict or a criminal—I just wanted to be myself. But nobody cared. I stayed home, tailored clothes, earned a little over the Internet. I needed expensive hormonal medicines, so I had to sell silverware in the house.
"Yet another problem was the extreme difficulty of gender changing surgeries in Tajikistan. This past summer, when I made a definitive decision, I visited a private clinic in Dushanbe. They said there are no laws in the country, which would have provisions to make such surgeries. They also suggest obtaining permission from the ministry of healthcare, "We will make the surgery if they permit." I visited other clinics, pleaded with them, cried but would only hear the same response everywhere: we cannot, no such law exists. People at the ministry of education have lectured me about the lack of laws to that effect and recommended visiting a psychiatric clinic. There they convened a whole committee, which inquired about my life, work and administered a complete physical check-up. In the end I asked to issue a paper, confirming my status of a transgender person. That was the only assistance they could provide me with.
"Living like that—in complete isolation from others and in a body I hated—was no longer tolerable. When my last hope was dashed, I realised that all of my efforts were futile and I decided to administer orchiectomy myself. So I purchased syringes and lidocaine. I had nothing to lose, since everyone was against me anyway. But that is exactly when I learnt about organisations that defend the rights of LGBT. I contacted one such organisation and they recommended relocating to Georgia or Ukraine. I chose Ukraine, so here I am in Kiev. I flew in on September 18; human rights advocates were expecting me, and they found a flat. I live with people like myself. These people have become my family: they are the closest people I have now."
You said your appearance was different than your photograph in the passport. How did you reach Kiev? Did you have any problems at the border?
"My problems started even before I left [Tajikistan] when I applied for a travel document. I applied for it using my local passport and they said, 'Lady, let the applicant come himself.' I said the passport was mine, but I changed. They did not want to listen. Thankfully a female employee of the passport bureau received me and she was a bit more attentive to my case. I explained to her that I was drinking hormonal medicines. She said I could get a travel document, but it would be issued with 'his' name and surname. To have a document issued in Mila's name, they would need a certificate that I changed my gender. But I had to travel as soon as possible, since I was expected here in Kiev. I had no other option, but to agree. The trip was very successful. I did not have problems either at the Dushanbe airport or in Almaty. I flew via Kazakhstan, since there are no direct flights to Ukraine from Tajikistan."
Why did you decide to talk about your situation?
"In 2014, Ubaydullo Kurbonov, the rector of the Tajik State Medical University, told a press conference in Dushanbe that three gender changing surgeries were carried in Tajikistan in the last decade. According to some Tajik NGOs, at least 14 transgender individuals decided to publicly announce their situations whereas the actual number of such people is much higher, but they would not talk about themselves because they are afraid to be rejected by relatives and society. To date, there is only one case known when a passport was issued after an individual changed their gender.
"I wish people everywhere—in Tajikistan, Ukraine and other CIS countries where we face problems—knew the torments we go through; so they don't reject us. There is a lot of prejudice and misunderstanding in our countries regarding transgender people, i.e. as if we are fallen, dissolute or promiscuous in bed, who want non-traditional sex. These are false stereotypes. As one transgender person put it, while the LGB is about intimate relationships, the T is about identity, personality. Many of us maintain healthy lifestyle: no smoking or drinking because we take hormonal medicines. We know how to be loyal; we want to love and be loved; we dream about solid families. We are not criminals and cause no harm to anyone, then why do people turn away from us?
"I want to encourage officials in the healthcare system to pay attention to us and not refuse providing medical assistance to people like us. Every individual has a right for personal life. By rejecting us, the officials are forcing sufferings upon people and pushing toward suicide. I urge the government to reconsider its attitude toward transgender people. Some people are so desperate they cut their genitals off themselves. Don't cause pain, barriers and obstacles. How many more people like me are suffering in Tajikistan, Uzbekistan and other countries? What should they do—settle score with their lives?"
But you do understand both religion and mentality in Muslim-majority countries is more conservative regarding such matters…
"Maybe. But, for instance, changing gender is officially permitted in Iran, which is on the second place in the number of such surgeries. That said, homosexuality is very prevalent there and many homosexuals gender-correction surgeries to continue living with their partners. In any case, this is happening in an Islamic country, and that means Islam does not prohibit such surgeries. But Tajikistan is a secular country, which is supposed to make it even more open toward people and not reject them due to whatever reasoning."
What does future hold for you?
"The Ukrainian migration service is working on assigning me the status of a forcibly resettled person. They took my Tajik passport away and issued an official document instead, which gives me the right to move around the country. The Insight organisation, which helps LGBT people, said I would have to endure a lot. I am recovering after the surgery at this time. After I obtain the passport of a resettler, I will find a job. I can sew, cook and have a masseuse diploma. Maybe I could find a job in my field of training, journalism that is. Also, I make key chains from denim cloth. I enjoy doing that.
"The most important issue at this time is getting back on my feet. As far as a family life is concerned, well, depends on my luck. I know it will be very difficult, perhaps even more difficult than before, because the hormonal medicines cause mood swings and unwarranted tears. But that will normalise as well. I now have harmony of my soul and body. I feel like I am 20 years old now. I want to make key chains, sing karaoke songs, cook delicious meals, and present gifts to people close to me. And I think a holiday is now underway in my life and it will last forever."
Fergana international information agency.