Radio Liberty: "We hope Tajik authorities understand their mistake and reinstate our journalists' accreditation"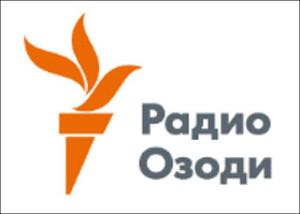 Late last week, the Ministry of Foreign Affairs of Tajikistan revoked the accreditations of six journalists of the Radio Free Europe/Radio Liberty (RFE/RL) based in Dushanbe. The exterior ministry provided no comments on the decision. However, the journalists' accreditation was revoked after RFE/RL's Tajik Service reported on a new appointment for Rukshona Rakhmonova, President Emomali Rakhmon's daughter.
RFE/RL President Thomas Kent expressed bemusement regarding the incident and stated that RFE/RL journalists posted public information available via open sources in all cases when the Tajik MFA would demand removing a piece of information. It is worth noting that the RFE/RL bureau in Tajikistan is one of the few Western mass media outlets. However, the radio station journalists, as well as other active mass media outlets active in the country, have long been under the government control and pressure as well as unofficial prohibition of certain topics.
RFE/RL Director of Communications Joanna Levison commented on the situation, on why did disagreeable journalist were "punished" and how the Dushanbe bureau is planning to continue its work in an interview with Fergana.
What is the specific reason that caused the revocation of your correspondents' accreditations? Is it true that it is related to a report on the appointment of President Rakhmon's daughter to a new position?
When we asked officials at the MFA [of Tajikistan], they gave no explanation for revoking the accreditation of our journalists. However, on November 25, an official from the MFA called our Dushanbe bureau and told us that our journalists would lose their accreditation if we did not remove [from the website] a story about the appointment of the president's daughter to a senior MFA post. We did not remove the story; the accreditations of six journalists were withdrawn. It is worth noting that the six reporters whose accreditation was revoked had nothing to do with the story.
What is your assessment of the event?
We believe the MFA withdrew our journalists' accreditation to punish them for reporting a story the government didn't like. It is punishment of Radio Ozodi for their independent reporting. We consider this a use of accreditation for political purposes. In this regard, it is a violation of international standards, and a flagrant violation of Tajikistan's obligations under the OSCE.
Are there other reporters still in Tajikistan? If so, how are they going to continue working?
Many Radio Ozodi journalists remain in the bureau, and will continue to work. We have no intention of reporting any differently, or any less. We also hope that authorities will understand their mistake, and its possible consequences, and reinstate the accreditation of our journalists without delay.
Are there any talks underway with the MFA regarding the occurrence?
We are protesting these actions through numerous channels, and hoping that the Tajik government would agree to reverse its decision and uphold its commitments to respect media freedom.
What is the radio station leadership intending to do to protect its correspondents' rights?
We provide all the protections we can to safeguard the rights of our journalists. When a government acts arbitrarily, as the Tajik government is doing in this case, we also look to governments and international organisations to impress upon the Tajik government the importance of honouring international commitments.
Could one say an era of censorship dawned in Tajikistan? Are other mass media outlets experiencing something similar?
Radio Ozodi has come under increasing pressure over the last year. Our website has been blocked since September 2015, and our journalists have been slandered in official media, interrogated, and accused of acting "unpatriotically." Our journalists are dedicated to their jobs, AND they are deeply dedicated to their country. Their role is constructive. It is censorship that is destructive and will cause the country despair.
Interviewed by Daniil Kislov
Fergana international information agency.