Apricot pits or Why was Yekaterina Sajneva deported from Uzbekistan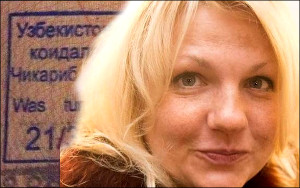 A plane Russian citizen Yekaterian Sajneva was in landed in Uzbekistan on November 27. Ms Sajneva is a journalist for the Moskovskiy Komsomolets newspaper, who has been in Uzbekistan several times. She now has friends in Tashkent and Bukhara; she fell in love with this country; and she visited Namangan several years ago to make reportage on Kamoljon Turgunov, the last defender of the House of Pavlov in Stalingrad.
But this time Yekaterina was travelling in Uzbekistan for personal reasons. She was detained on the third day of her visit and deported several hours thereafter back to Russia "for violating the rules of sojourn." Yekaterina told the details of how everything unfolded in an interview with Fergana Chief Editor Daniil Kislov.
I congratulate on the occasion of being added to the list of those deported from Uzbekistan…
And also on the occasion that I will never be able to visit this wonderful democratic country of Uzbekistan: I was told I was deported for three years.
Were you given any document to that effect?
No, but a stamp was put in my passport. I was asked to write "confessional testimony" which I refused to, and I demanded to call the Russian consul. But they did not call anyone, but put together a protocol in the Uzbek language. Overall, they did not beat or insult me, they were polite in conversations; they took those papers somewhere and then said a court hearing took place. They escorted me through the VIP section of the airport and sent me to Moscow. I don't even know why I was deported from this country: I did not commit anything illegal. I was present in Moscow courts in the capacity of a journalist, which ruled to deport labour migrants from Russia to Uzbekistan. So, there guest-workers are brought to court and they sign documents, etc. Nothing of these sort happened [in my case].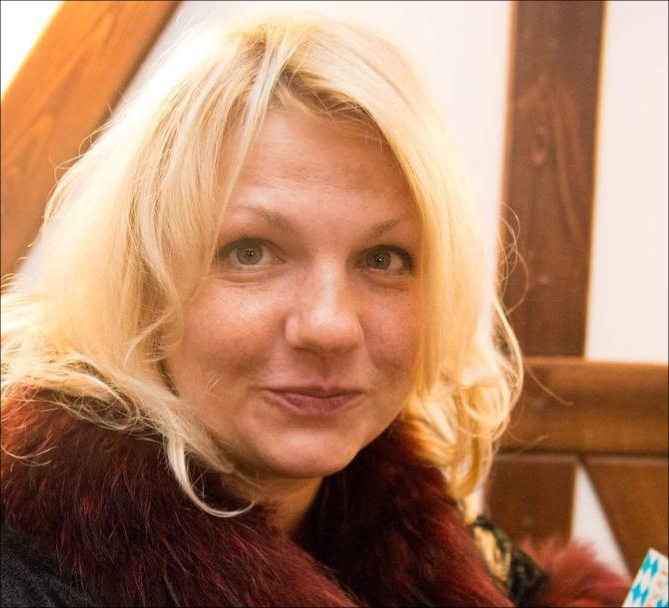 A photo of Yekaterina Sajneva from her personal Facebook page

Could you please tell more about your activities in Uzbekistan and what happened?
I arrived in Uzbekistan for personal affairs, but no one prohibited me from speaking with people there. I was most interested in cultural matters, spiritual aspects, the world of the Russians there and how people live… I was in Syria four times during the civil war, I was in America, France and the Baltic states—I was free to talk to anyone [in those countries] and nobody would prevent me from performing journalistic activities or demand accreditation. After all, I am not engaged in espionage, I simply communicated with people.
I was meeting my acquaintances in Tashkent yesterday and they said that they thought we were under surveillance. Upon exiting a big supermarket, I was confronted by two men in police uniform who stated I was violating the passport regime. I was asked to get into a car and they drove me somewhere; we rode in the car for at least 40 minutes definitely. I still don't know where they eventually brought me to—a police station or the National Security Service—I was simply not told about the destination.
They took my phone away. And I realised that they started observing my movements earlier—for at least two days. There are no social networks [apps] in my iPhone, and they all of a sudden starting talking about when exactly I posted on social networks. As a matter of fact, I really like the core pits of Uzbek apricots. I took photos of those a day earlier and wrote on Facebook that they contain cyanide, you know, it's good for you. And they started telling me, "Why are you embarrassing our Uzbekistan? There are [pictures] of pit shells on your Facebook, and that means you are writing negative stuff! Does this mean don't have even unbroken apricot pits?"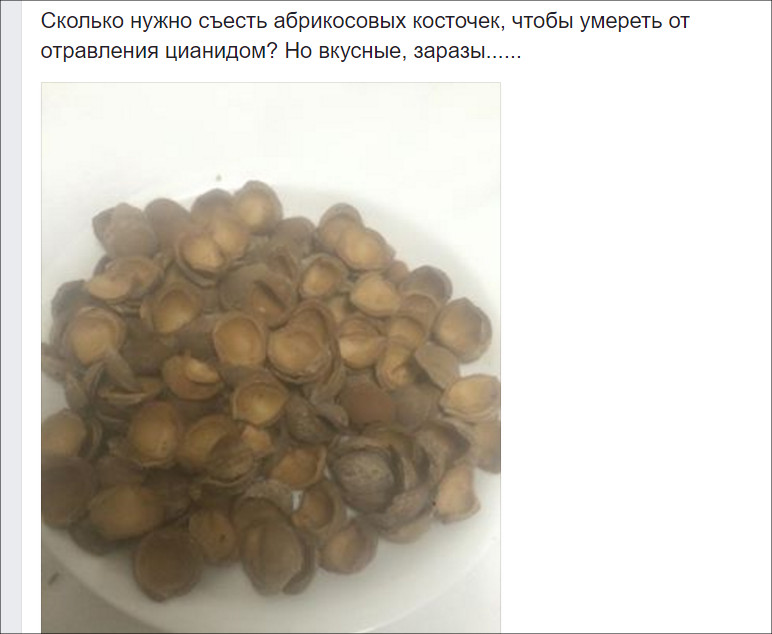 A post by Yekaterina was captioned "How many apricot pits one needs to eat in order to die of cyanide poisoning? But they are delicious, darn them…" and posted on Facebook on November 28

I met an ethnic Russian woman [in Uzbekistan]. I was told: you were with her in a hospital, and foreign citizens may not visit hospitals in Uzbekistan. They did not believe I was [in Uzbekistan] for personal reasons and tried everything to make me understand that journalist have nothing to do in Uzbekistan. They confiscated my SIM-card, did not let me call my parents and I only wanted to warn them I was returning earlier than planned. I was unable to access my phone until the flight ended and the plane landed in Moscow because they put it in the checked baggage. They deleted all of the photographs from it, including neutral ones like a Russian church in Bukhara, for example. The church was interesting in that it used to house a waiting hall of a railway station. They deleted the pictures of an emir in Bukhara and minarets…
They then escorted me to the airport. The escorting group was composed of ten men and I was enjoying so much attention on their part! They were very polite and kept insisting that I fail to see how beautiful the country of Uzbekistan is and, therefore, would not see it for at least [the next] three years. So, I will not eat those apricot pits for three years!
We will ask our friends in Uzbekistan to bring a kilogram of those pits each year for you.
Thank you very much! I also want to thank the Uzbek secret services for treating me well. I think it may have been worse.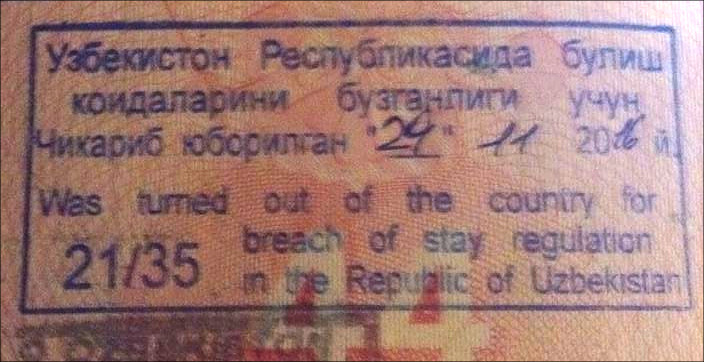 A stamp the Uzbek border guards placed in Yekaterina's Russian passport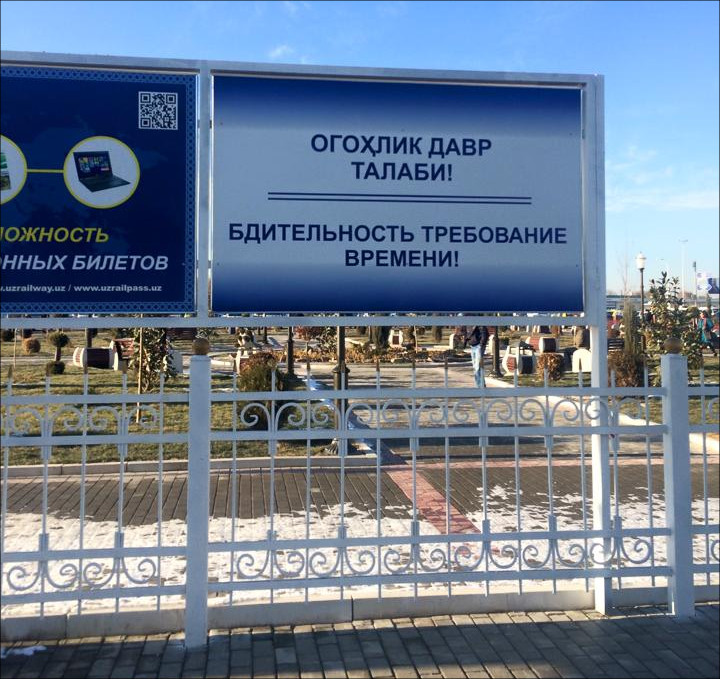 The words on the pictured banner read, "Vigilance is a requirement of our times."

Fergana international information agency.