Deteriorating situation in northern Afghanistan: told by local and commented by expert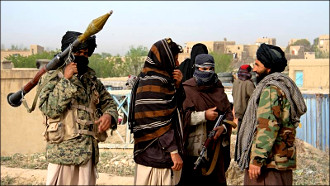 The anti-government forces took control of the Qalay-I-Zal district of the Afghan province of Kunduz, located on the border with Tajikistan, world media reported on 7 May. Heavy battles that began shortly after the Taliban had announced the 'spring offensive' are going on in the Zebak district, as well as in the vicinity of the city of Kunduz, which may soon again be in the hands of the armed opposition.
As we have already reported, a state of emergency had been declared in the Ishkashim district of the Gorno-Badakhshan Autonomous Oblast of the Republic of Tajikistan bordering with fighting scenes across the Panj River. Local residents are alarmed and frightened by the fact that Afghan militants have come close to the Tajik border. Moreover, it is not entirely clear who they are and what their goals are. According to the 'Fergana' source in one of the international organisations, among the militants fighting 'beyond the river' are also refugees from Tajikistan, who moved there because of persecution by the authorities. A number is known too: they can make from 200 up to 250 people.
The fact that there are not only Taliban among the anti-government forces, but also followers of the so-called 'Islamic state' (as IS, ISIS, ISIL or Daesh is banned in Russia as a terrorist organisation), a resident of Shighnan district of Afghanistan Nasim Badakhshoni told Fergana. We quote his story verbatim, unedited, and commented by an expert further.
'Big game?'
'This has been no such a situation on our side for a long time. The situation is very disturbing. Our country is under threat, but now you are in danger too. It seems to me that this is a game of big powers. America wants a war to pass on your side. They have such a plan - to destabilise Central Asia. All experts in Afghanistan say so. And one God knows how far. America worries that China can become the best economy in the world, and Russia aspires to world domination. But our misfortune is that we live here; here is our land and our people. But nobody cares about it.'
'There was no Daesh here before; there was only Taliban. 'IS' was brought by the States from Iraq and Syria. They were delivered to Pakistan on a large plane, and then by helicopters to the north. Local residents say that helicopters arrive at night in places where the government does not have access: to Kunduz, Takhar, Jowzjan.'
'And the locals say that in the north of Afghanistan thousands of people from Bashend, Kandahar, Zabul and Helmand go without car to the north, as if they were looking for work. But it's funny, what kind of work we can have, we are far from the centre. Most likely, they are summoned here by commanders who received money.'
'A lot of money has been invested in Daesh. For a long time they had concealed their belonging to Daesh in Afghanistan, until they were many of them and they were able to oppose Taliban. he Taliban are fighting for themselves and inside Afghanistan. Daesh is an alien element for the Taliban. But not all Taliban are principled. It is said that a lot of Taliban moved to the side of Daesh for big money.'
'And there was a conflict between them several days ago in Balkh. 70 people were killed on both sides. Daesh is multinational; there are also Tajiks, Uzbeks, Chechens, and Uighurs from China. And you can already distinguish them by style. All the residents say that Taliban does not fight so brutally; they are Pashtun, they have their own code of honour. They do not touch the local population. And these strangers are out of control. Killing or raping a human is nothing for them.'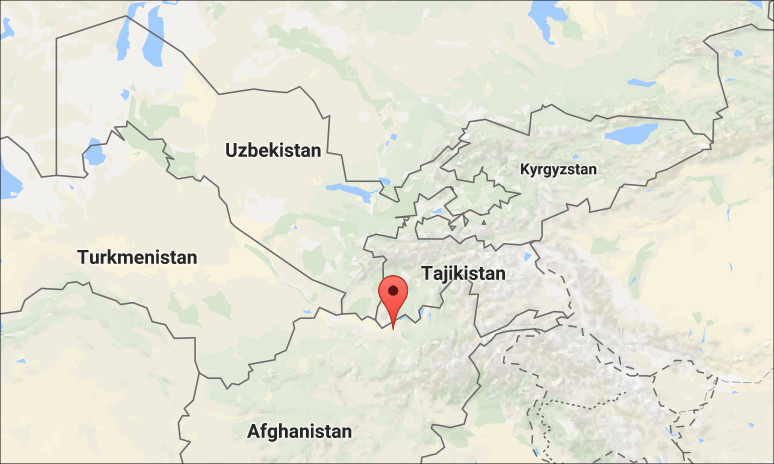 'The news is wrong about Taliban is at war in Zebak and Kunduz. This is no longer Taliban, it's Daesh. They know how to fight. It's the only skill they got. They are not afraid of death. And there is such a plan - to destabilise the situation in Tajikistan. And God be with you, because your soldiers will not stand even one day of fighting,' Naseem asserts.

Presumably, on this video which is distributed in social networks under the name: 'Su - 25. Rooks arrived! Pamir, Ishkashim. 05.2017' captured Russian fighters flying over the territory of Tajikistan near the Afghan border. A resident of the Tajik Ishkashim, Saboat Rakhmonova, also informed our agency that Russian planes had repeatedly flown in the sky of the Tajik Pamir on 6 and 7 May.
Hesitant government of the country
'Our government is very hesitant,' Nasim Badakhshani continues, 'I have the impression that our President Ashraf Ghani is helping Daesh. Government brought a lot of troops to Zebak. The superiority was strong, but for a long time there had been no order to go to Zebak, until the people put pressure on the government. Then the government air forces flew in and bombed Zebak. Fighting is going on there, and the militants have slightly retreated. According to local residents, 100 pseudo Taliban militants and 14 policemen were killed. But while Zebak is in their hands, we will not know anything.'
'According to the refugees from Zebak, all those who had worked in state authorities were killed. About 30 people. But if the government wished to destroy the militants, two hours would be enough. Zebak is not Shighnan. It is a plain there. And the government forces will suffice even two helicopters. But the government does not touch them because of fear of America. I think they will be allowed to leave. And the situation will be tense all the time.'
'They have been in Wurduj already since 2015, but for some reason they were not touched, although the opportunity was. It seems to me that the situation got out of control. They are already many of them and they are dangerous now not only for us, but also for Tajikistan and for the whole of Central Asia.'
Expert comments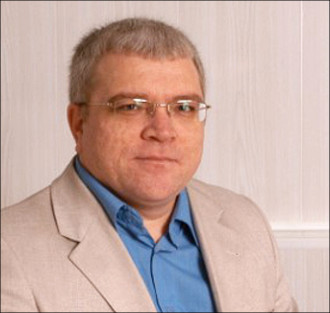 We asked a political observer for Central Asia, an expert of the Centre for the Study of Modern Afghanistan Andrei Serenko to comment on this story:
'This story is quite typical for Afghanistan. Similar stories are widespread among Afghans in the last few years. I would divide these stories into two parts. The first part - eyewitness testimony, the facts that they themselves or their friends, relatives observed in person. These facts undoubtedly testify the rapid deterioration of the security situation in northern Afghanistan; the arrival of armed IS militants there, the migration of extremists from the south and east (mainly Pashtuns) to the north and west of Afghanistan. Here the reliability of the story does not raise any doubts for me.'
'The second part is about the rumours and various interpretations of the background of this process. They lack accuracy, since almost every narrator comes up with his own versions or replicates them thrown from the outside. Talks about that the United States is involved in the transfer of the IS militants, and Russia in the supply of weapons to the Taliban - just such kind of rumours and interpretations.'
'A large American airplane flew in and brought IS fighters,' 'Russian generals and nurses teach combat operations Taliban and rescue the wounded,' 'NATO helicopters carry tons of heroin.' There are plenty of such sorts of 'inside information' in Afghanistan. They are willingly retold (by the way, sometimes for a charge) by various Afghan politicians, members of Parliament, officials and journalists - choosing the right accents (some specialise in exposing Washington, others in Moscow, etc.). At the same time, no evidence of the games of the Americans with IS and Russian generals with the Taliban has been produced.'
'This story is certainly very valuable from the point of view of information 'from the site', and therefore it does not need additional conspiracy support. However, it shows that the Afghan public opinion is tired of the continuous war and unfulfilled hopes for an early revival of the country after the overthrow of the Taliban regime, and trying to find its own explanations for the ongoing national tragedy,' the political scientist believes.