About imprisoned human rights activists and unsound optimism in Uzbekistan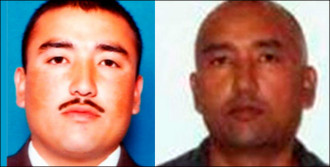 In the photo to the left - Azamjon Farmonov before and during the imprisonment
This year in March, the Supreme Court of the Republic of Karakalpakstan (an autonomous republic within Uzbekistan) upheld the sentence on extending the term of imprisonment to five years for 39-year-old human rights activist Azam Farmonov.
Azam Farmonov has been confined in Jaslyk prison for eleven years (since June 2006), which the United Nations Special Rapporteur on torture Theo van Boven back in 2002 recommended to close it down because of its location in an ecologically impoverished zone.
At a time of unsound optimism about Uzbekistan, and when the new president has begun to talk about the problems accumulated in the country winning universal love, I wish to recall about people who had not been afraid to criticise power at the time of the Karimov swamp, and who still remain in custody.
'Born in 1978 Azamjon Farmonov has two children, and before his arrest had worked as chairman of the Syrdarya branch of the informal "Organisation for the Protection of Human Rights," on 16 June 2006 he was convicted for 9 years of imprisonment under Article 165 ("extortion"),' says the verdict of the court.
11 years ago Azamjon Farmonov was accused of 'extortion' of the amount approximately equal to 300 US dollars from the petrol station operator, who, in turn, according to farmers, demanded them to sign for not actually issued petrol.
Azamjon Farmonov desperately defended himself in the first court, but the verdict of nine years of imprisonment was as severe as possible. During this time his two children who do not remember their father at large, have already grown up, the time of discharge was approaching. However, it seems that it was not enough for someone up there to take away nine years of life from a human, and on 1 May 2015 Azamjon Farmonov's imprisonment was extended for another five years and 26 days.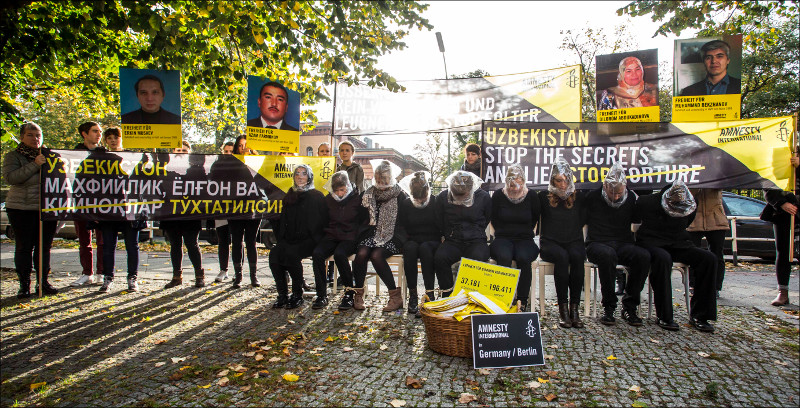 The action in support of political prisoners in front of Embassy of Uzbekistan in Berlin. November 2015

Ironically, as follows from the materials of the case, a couple of months before the long-awaited discharge of Mr Farmonov, as if on purpose, he began to violate discipline. From January to March he had three verbal skirmishes with three prisoners, after each of which he was sent to a disciplinary cell.
For example, the first time he went to the disciplinary cell for five days in January 2015 for the words 'Get away from me, fat man, you're stinking, you can wash like a man', which he allegedly told another prisoner.
According to the verdict of the court, the second, ten-day detention in the disciplinary cell happened next month in February, when on the remark of another prisoner to stand exactly in order, he allegedly rudely replied: 'It's none of your business, dog, I will answer for myself.'
Finally, in March 2015, 26 days before his release he unexpectedly ruffles with another prisoner while watching TV, after which he was sent to 20 days of punishment cell.
On 1 May 2015, a judge of the Kungrat district of the Republic of Karakalpakstan D. Razov held a trial, and hearing witnesses from among the prisoners and security guards issued a verdict in the absence of a lawyer - five years of strict regime imprisonment. Only one line in the verdict noted that Azamjon Farmonov denied the charges.
If today we characterise the state of Uzbek society, then the definition of its state by the word 'hope' would likely to be the most accurate. Even the irreconcilable opponent of the Karimov regime Muhammad Salih believed in the sincerity of President Mirziyoyev and expressed hope for change.

From the video in Youtube. Muhammad Salih: 'I criticised when Shavkat Mirziyoyev received presidential powers contrary to the Constitution of Uzbekistan, and I adhere to the opinion that this matter was wrong now. But many of the things he does as president, in particular, the fact that he came to the long-forgotten people and began to listen to its problems, aroused the hope in me that he had good and sincere intentions. Today, the people of Uzbekistan expects from President Mirziyoyev serious changes including me, who consider myself as one of the representatives of this people.'
Many experts agree that President Mirziyoyev is forced to do something to improve the economy and attract investment in the country. It took more than six months of his actual rule, and while it is possible to record warming of relations with neighbours and a slight revival in local media as his achievement. As for the numerous decrees we must wait until they really work in life.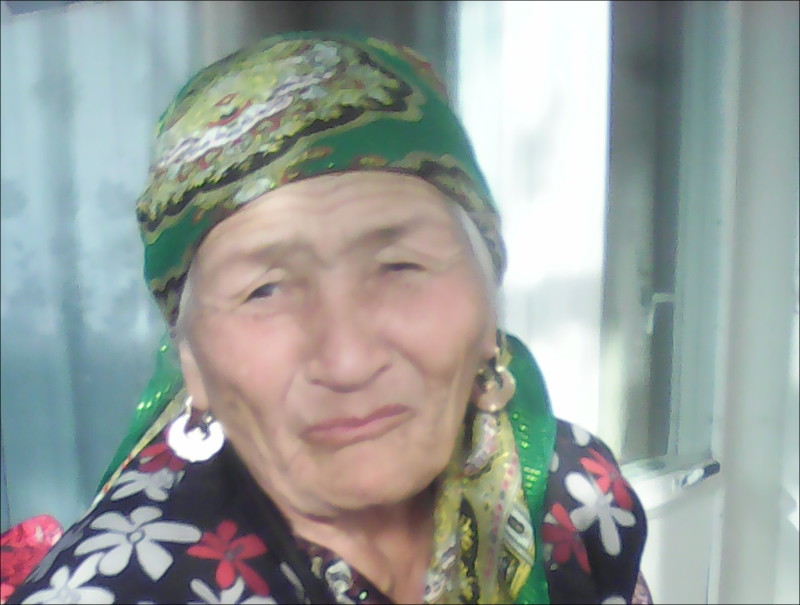 Azamjon Farmonov's mother

Human rights activist Azamjon Farmonov has been imprisoned for 11 years, his 70-year-old mother died last year, and the longer he and other political prisoners remain in prison, the hope for improvement is becoming weaker.
Umida Niyazova, a political refugee from Uzbekistan, head of the human rights organization 'Uzbek-German Forum', Berlin