What Changes May Come? Editorial by Ernest Zhanaev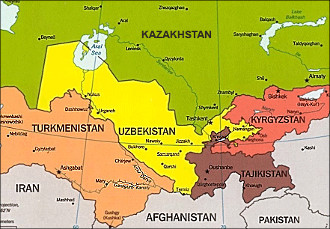 This May brought remarkable events, which will develop during summer vacations and will define how autumn will develop further. Surely, these are activities around presidential elections in Kyrgyzstan clearing and modifying political and media space for the pro-presidential candidate, or Uzbekistan summing its attempts to revive the economy through investment and improving its foreign image. How would Kazakhstan reconsider its economic policy and change its attitude towards rule of law to outrun its main economic rival - Uzbekistan? Whether xenophobia in Russia will die out. How Tajikistan and Turkmenistan will cope with doubts of its public about anti-corruption campaigns in both countries? These questions were raised in May and I will outline them for you.
* * *
This May brought remarkable events that define how autumn will develop after upcoming summer vacations.
Uzbekistan is becoming a country of hopes, and soon we will try to describe them with more details issuing an editorial dedicated to development in the republic after Islam Karimov death.
Among most remarkable events happened with a very active Government of Uzbekistan, who made deals with China and Turkey (in Russian) amounting their value to $24 bln, besides its own $30 bln investment plans. Its economic perspective strengthened with improvement of relationship with all its neighbours in Central Asia and Russia (in Russian), steps to improve public services, declarations about continuous development of IT infrastructure, etc.
At the same time it would seem no accomplishment in human rights and freedoms protection can be registered in Uzbekistan at all since release of only few political prisoners earlier, however a visit of UN High Commissioner for Human Rights gave a push to claim more for human rights. Despite all fears, the UN high official could address all issues to the Government of Uzbekistan, including Andijan massacre and impunity over numerous allegations of torture.
Anti-corruption campaigns in Tajikistan and Turkmenistan revealed enormous wealth stocked in houses of high-level officials raising both hopes that the governments will fight for benefit of the peoples, and doubts about any improvements would be achieved since it is not the first one campaign. Another shock for the public caused by how corruption penetrated the state system and volume of cash diverted from the public interest. In Turkmenistan, though, this campaign is caused by reluctance of local businessmen to fund international events as conceived by their "Protector."
Kazakhstan still claiming its role among developed economies is conflicting with its international obligations to observe human rights and freedoms. The owner of K'Cell Telia Company refused to comply with new regulations demanding direct access to data of its clients for special services of Kazakhstan. Human rights activist and leaders of labour unions are persecuted, access to an opportunity of being a presidential candidate was reduced (in Russian) to those having public service experience, while the population discouraged by currency fluctuations prefers (in Russian) euro over its national tenge. And it was revealed that all the media in Kazakhstan are owned or controlled by the milieu of, as the Kazakh media experts say "you-know-who."
Fight with terrorism was mainly highlighted by Russia and Kyrgyzstan, probably because some citizens of the latter are suspected in the activity undermining security of Russia. At the same time, xenophobic reactions after the terror act in St. Petersburg rapidly increased and widely discussed on the national media of Russia, while well-known experts stated that migrants with their extremists minds and negligent authorities bear full responsibility for the security situation in the country.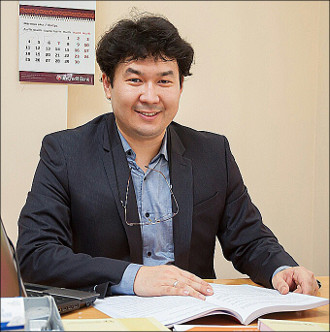 Ernest Zhanaev, zhanaev@gmail.com
Tajik government continues its attacks against the opposition trumping up new
charges
for already imprisoned lawyers, politicians, and activists extending their reach to their relatives, friends, and former colleagues. It may also be interesting that the Tajik government
allowed
Iskander-M tactical missile systems (NATO reporting name SS-26 Stone) capable to carry nuclear warheads to be deployed in the country to "exercise fighting potential terrorists." Other countries, besides Russia, hosting such systems are Armenia and Syria.
Kyrgyzstan's plans to elect its new President are accompanied by tightening control over electoral legislation reducing (in Russian) role of observers from civil society, extending as much as possible declaring of the electoral campaign, attacks and persecution of independent journalists, which ended the month with attacks against Fergana journalist Ulugbek Babakulov and discussions in the Parliament to strip his Kyrgyz citizenship for revealing (in Russian) an increasing racial abuse and calls against ethnic Uzbeks in social networks in the republic.