Well-known blogger, teacher, economist, and activist arrested in Tashkent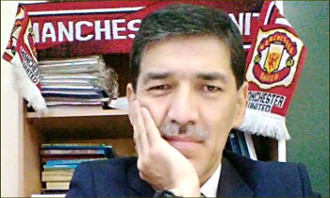 The National Security Service (SNB) of Uzbekistan arrested well-known blogger, journalist, social activist, and economics teacher Hayotkhan Nasreddinov in Tashkent, Asiaterra.info reported last Saturday.
Nasreddinov was arrested around October 20, a little less than a month after the arrest of journalist Bobomurod Abdullayev.
Relatives of Nasreddinov are still unaware of the reasons behind his arrest. Furthermore, they are apparently under pressure not to communicate with journalists. It has been reported that Hayotkhan has refused to use the lawyer his relatives had hired to represent him. Currently, SNB is holding him in custody at Gvardeiskaya Street.
Hayot (also known as Hayotkhan or Han) Nasreddinov was born in 1970. He graduated with an Economics degree from Uzbekistan, and pursued further studies abroad. He later worked as a broker at the Tashkent branch of the Korean Trade and Investment Promotion Agency (KOTRA), and as a financier and economist with various organisations. He also holds a doctorate in Economics, and has authored more than 30 articles on banking issues. He taught Economics at the Tashkent school No.94.
Since May 2010, he was collaborating with Ozodlik Radio (Uzbek service of Radio Liberty), writing more than 30 columns for the edition (available here).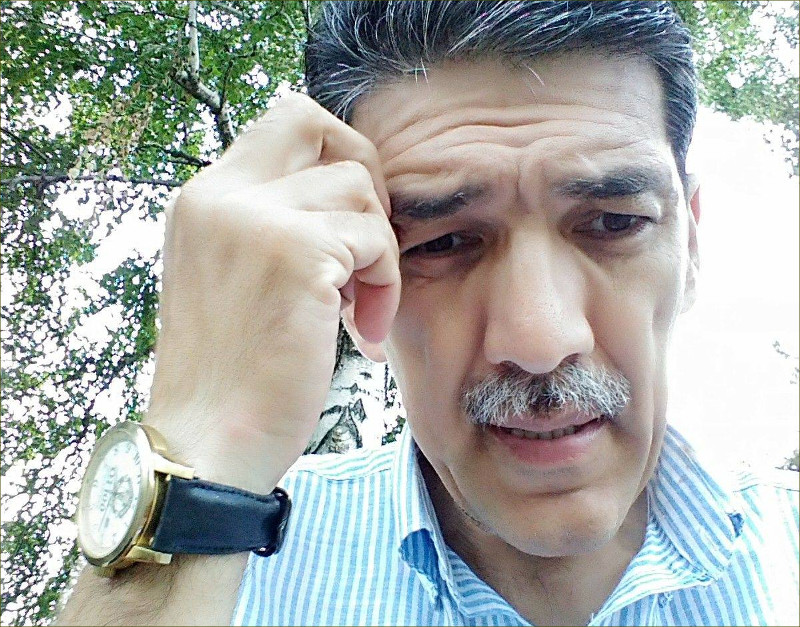 Hayot Nasreddinov, photo from his Facebook page

During 2012 to 2013, Nasreddinov started sharing his comments with foreign media, and also wrote articles for our edition as a freelancer. Ferghana News published dozens of his write-ups covering social, political, and economic issues in Uzbekistan.
Former classmates of Nasreddinov at the Tashkent school No. 142 named after Lomonosov, with whom Ferghana News spoke today, praised him as an absolutely honest, decent man and a truth-seeker. Pupils of Nasreddinov also remembered their teacher with deep respect and love.
"God, how I miss your lessons and lectures," a former pupil of Nasreddinov said in a post on his Facebook page. "The most creative and best teacher I've ever seen!" exclaimed another.
After learning about the arrest of their favourite teacher, other students said: "He is the best teacher in the city of Tashkent! The most honest and positive person who loves children!!!" "Why so? The best teacher of all time... This news really upset me. If there is justice in the world, then it will surely triumph! Dear Han Gayratovich [Nasreddinov's patronymic name used to express reference-note by Ferghana News], we are praying for you!"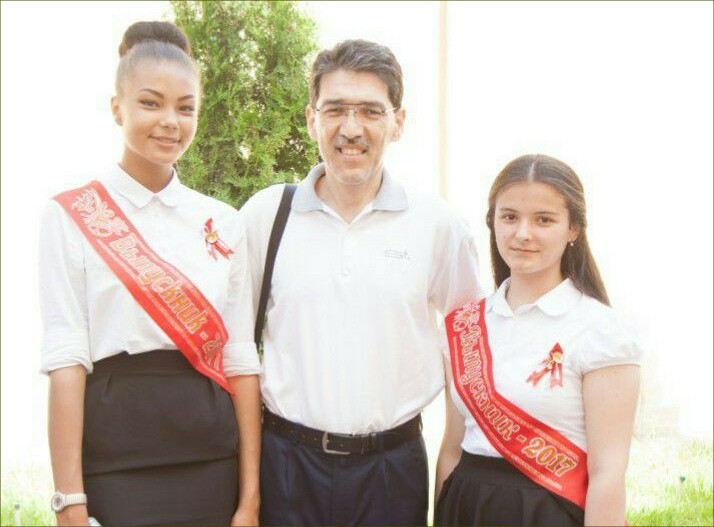 Nasreddinov with his graduate pupils in 2017

"We demand that the Uzbek authorities, in particular, the investigative bodies and the prosecutor's office, immediately allow relatives and lawyers to meet our colleague and friend Hayot Nasreddinov, and also present all available documents that may serve as grounds for his arrest, to the public. While releasing some political prisoners in Uzbekistan, they are arresting other well-known people, including journalists, on unknown or far-fetched charges," Daniil Kislov, editor-in-chief of Ferghana News said, adding, "We are worried very much that a new witch hunt has begun in Uzbekistan. We call on all international organisations that stand guard over human rights and defend journalists, and to pay close attention to this case."
According to international standards, the "Nasreddinov case" qualifies as a violation of human rights to the extent of "arbitrary detention,""enforced disappearance," and "violation of procedural norms." Besides, there is a threat to the life of the detainee, because his circumstances precede conditions for an extrajudicial killing. In such situations, the defendant is usually tortured and coerced to testify against themselves.