The first Uzbek restaurant is going to be open in Japan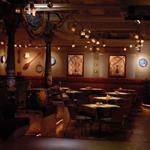 The first Uzbek restaurant is going to be open in Japan this week. New Restaurant-Theater "Silkroad" is located in the Central part of second largest city – Osaka, the heart of Japanese business. "Silkroad" will be providing guests the best Uzbek national cuisine as well as performance of national dances by the popular group "Eforia". The interior of the restaurant is designed in traditional Uzbek by the well-known masters from Uzbekistan. It will also be decorated by huge number of national handicraft, Uzbek classical music playing background so that the visitors will have a chance not only try Uzbek Cuisine, but also thoroughly feel real Uzbek spirit.
The naming of restaurant also has a very deep meaning. In ancient times The Great Silkroad had united countries of the East and West. Japan being far by distance from Uzbekistan is very close to it by its culture, habits and mentality. Undoubtedly, restaurant "Silkroad" will make a great contribution in mutual understanding of 2 nations, whose relations roots are going deep into ancient era.
The Grand Opening Ceremony of the Restaurant is going to be held on 1st of September, when Uzbekistan will be celebrating its 11th Independence Day. Representatives of cultural organizations and businessmen are invited to this ceremony. We strongly believe that opening of the restaurant "Silkroad" will be the first big step in introducing of Uzbek cuisine in Japan and in near future not only civilians of Osaka city, but many other Japanese citizens will have this unique possibility of experiencing atmosphere of Uzbek restaurant.